The lingerie mega-brand gave us a glimpse into the casting session for the 2013 Victoria's Secret Fashion Show in a short video, and it looks just as scary as it sounds. In an effort to make their big debut on the epic VS runway, models do their best to show off their personalities and their hard-earned, toned bodies. Spin class, boxing and boot camp are just a few of the workout routines these ladies tout to the panel of judges, which includes executive producers Ed Razek and Monica Mitro, casting director John Pfeiffer and collection creative director Sophia Neophitou.
The bar is set high, and not only for the select Angels in the show (think superstars like Alessandra Ambrosio and Adriana Lima). "It used to be that only the Angels showed up in that kind of shape," Razek said. "But then everybody started to look around and saw that if they wanted to be competitive, they had to work out."
Watch the video above and get excited to see who made the cut tonight at this year's Victoria's Secret Fashion Show airing on CBS Dec. 10 at 10/9c -- and watch along with us on Twitter and Instagram tonight from the front row!
See who made the cut last year: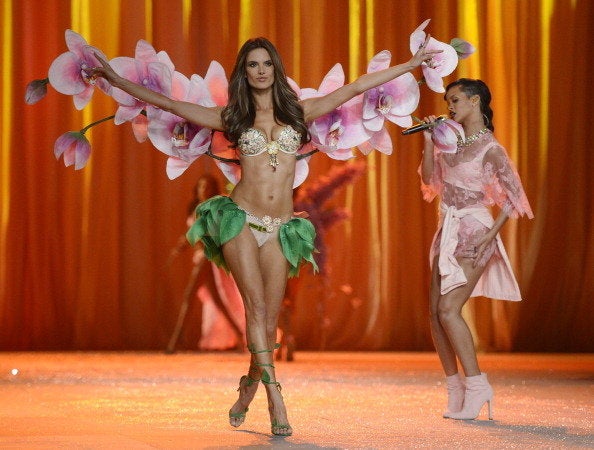 Victorias Secret Fashion Show 2012