Put on some real clothes and watch it, of course.
Miranda Kerr, Alessandra Ambrosio and Lily Aldridge attended a screening for their big fashion show last night, which aired in a prime time slot on CBS. The trio danced, cheered and watched on from a small couch at an intimate viewing party in Costa Mesa, California.
The three Angels were just a few of the millions who watched the televised show (In 2010, 9 million viewers spanning 90 countries tuned in).
It's a good thing so many watched, because the lingerie company and CBS shelled out a pretty penny to get the show off the ground. In an in-depth feature, the Hollywood Reporter revealed that the spectacle cost $12 million to put on, not to mention dozens of staffers, 36 models, three bomb-sniffing dogs and hundreds of diamonds (for that insane Fantasy Bra that no one will ever buy -- THR writes that eventually, it just gets dismantled).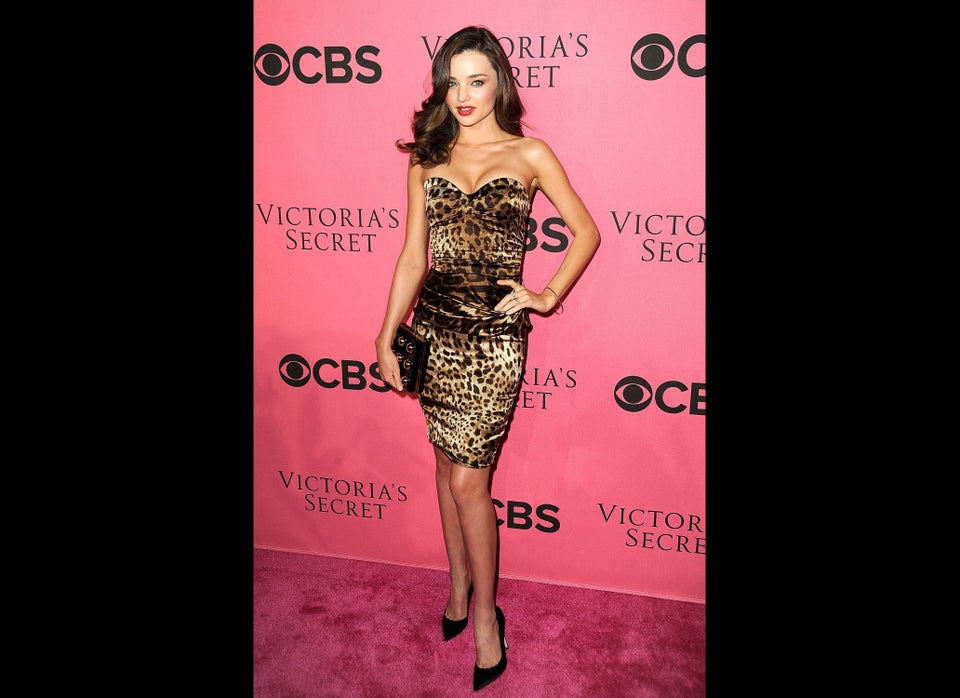 VS Fashion Show '11 Viewing Party
Popular in the Community