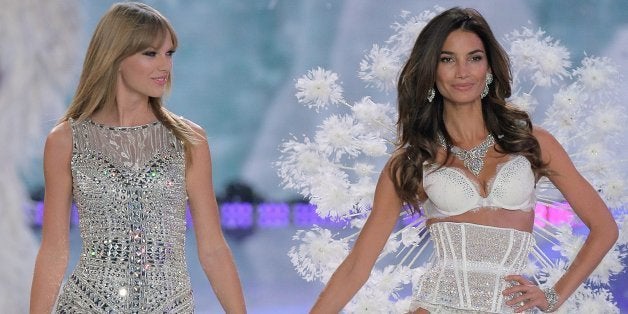 Few ladies can outshine a Victoria's Secret model on the lingerie brand's annual runway, but Taylor Swift sure gave it her best shot. The singer performed at last night's Victoria's Secret Fashion Show, belting out tunes on the catwalk as models clad in the retailer's over-the-top lingerie sets strutted past her.
But the show was, as always, about the models. Candice Swanepoel, the lucky Angel chosen to wear this year's $10 million Fantasy Bra, led the pack as Fall Out Boy took to the runway's stage for the first performance of the night. Fellow Angels Karlie Kloss, Alessandra Ambrosio, Lily Aldridge and Adriana Lima followed soon after, gliding down the glittery catwalk. Cara Delevingne and Jourdan Dunn, two of our favorite Brits, also made appearances at the blowout show.
The six themes of the evening were "British Invasion," "Birds of Paradise," "Parisian Nights," "Shipwrecked," "Snow Angels" and "PINK Network," with the latter motif bringing out some bizarre, balloon-clad costumes as Neon Jungle gave an energetic performance. Luckily, as Swanepoel told us before the show, "That's part of being a model -- we wear stuff we don't like, stuff that's uncomfortable. But it's our job to make it work."
Like we said, though, T. Swift really rocked it, making two appearances on stage. The first, a cameo during Fall Out Boy's set, saw the singer give the models some competition in an Britannia-themed get-up. But it was when she returned to the runway to perform "I Knew You Were Trouble" in a shimmery minidress that the show really kicked into high gear. Even the Angels (aka Swift's newfound besties) couldn't resist taking part in her performance, with Kloss busting a move in her VS catsuit and Aldridge and Lima each grabbing Swift's hand as they stomped down the runway.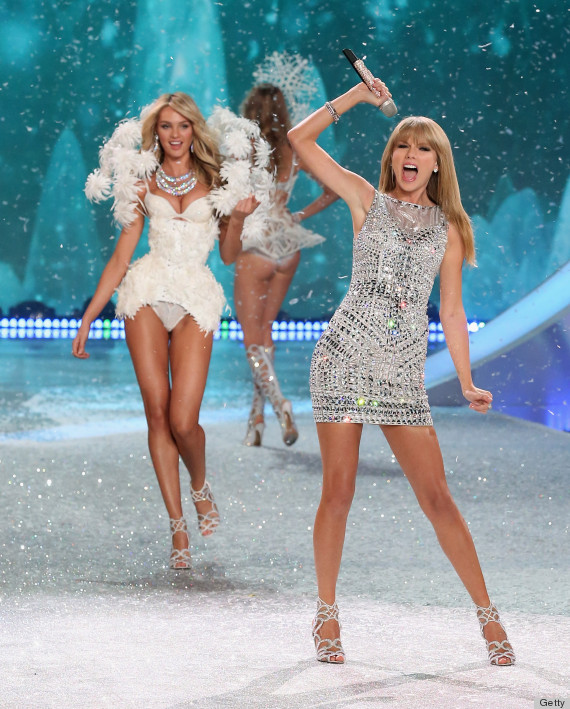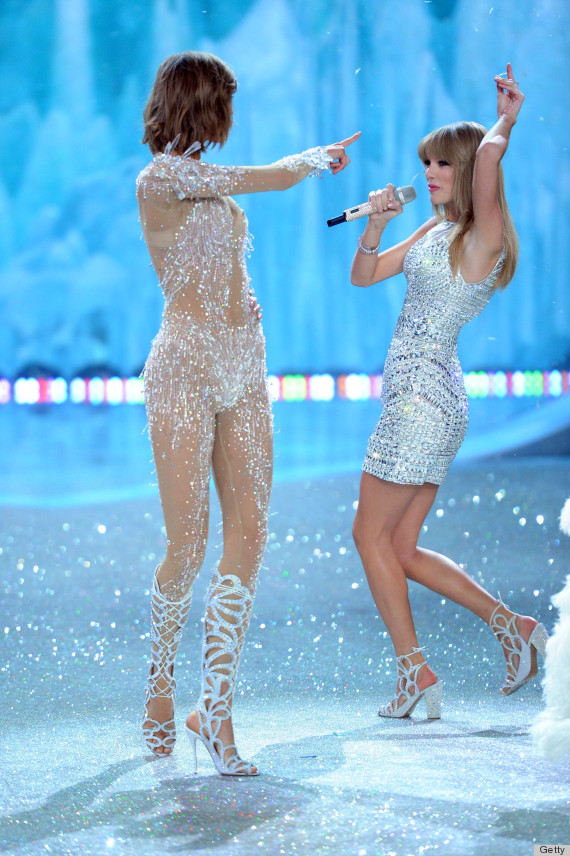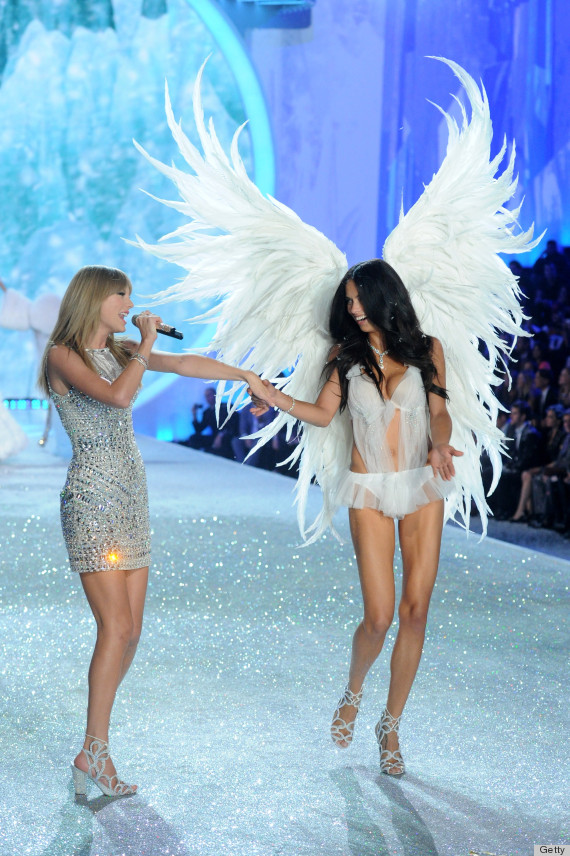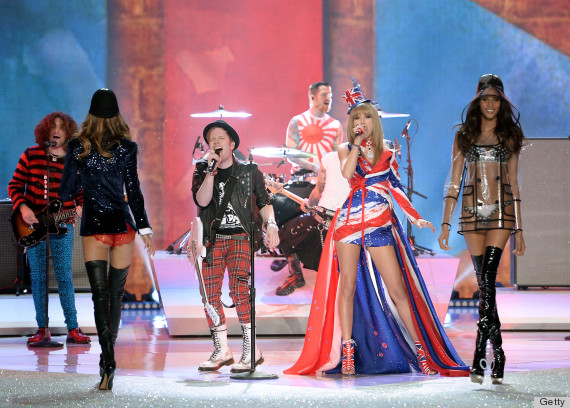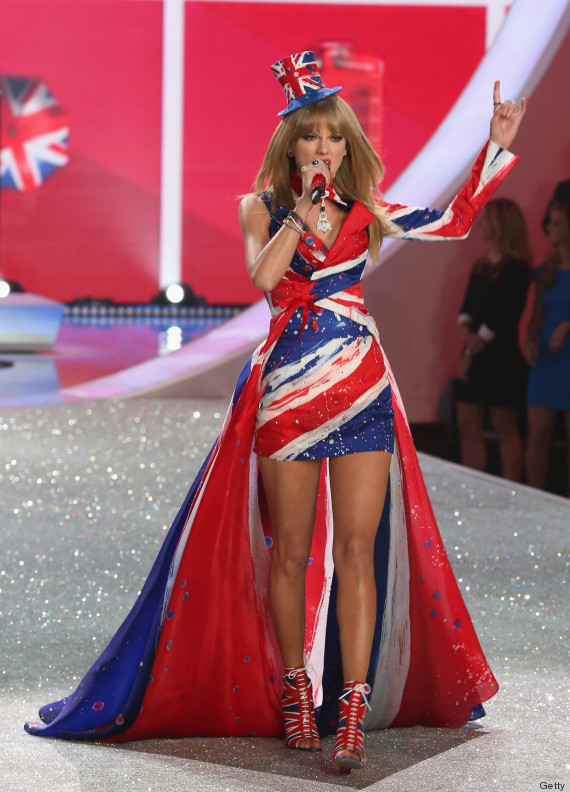 See all the looks from the show: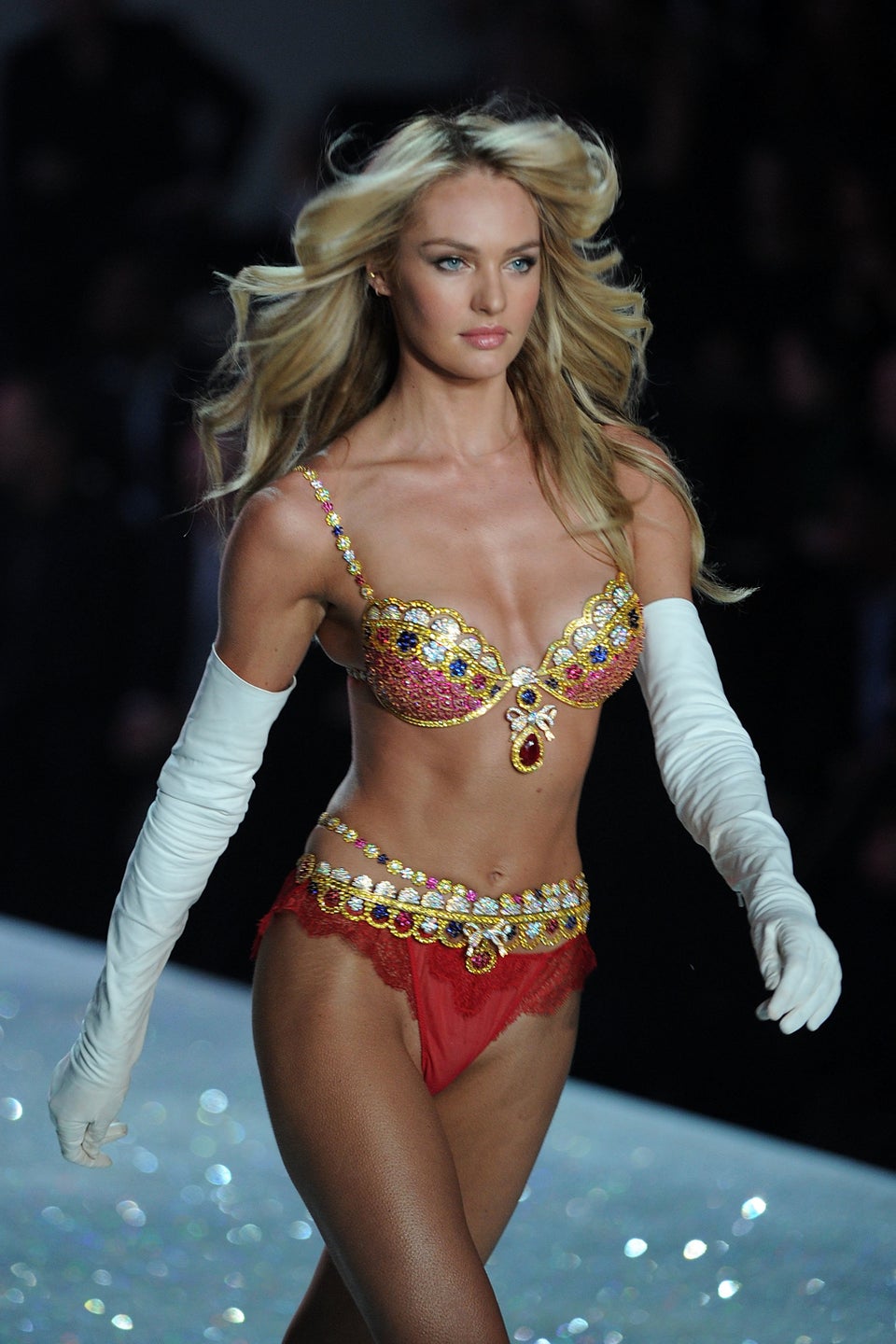 2013 Victoria's Secret Fashion Show
Related