Ever dream of being in the Victoria's Secret Fashion Show? Yeah, this might change your mind.
Neophitou-Apostolou said that despite many models' longtime Angel status, every aspiring Victoria's Secret Fashion Show walker has to audition for an entire team of casting folks each year. "The final decision is made by the whole team, sitting at this long table in a room with really harsh lighting and they have to walk towards us and away from us," said Neophitou-Apostolou. "They all have to do it -- even the contracted girls -- and it's incredibly nerve-wracking for them."
Um, we can imagine. Assuming the models are walking in their panties, as they would on the runway, the audition process sounds not unlike trying on bras in a department store dressing room while 20 people watch you. Basically, every woman's worst nightmare.
It's not surprising, then, that the models go to extremes to get show-ready. Veteran Angel Adriana Lima revealed that she works out every day with a personal trainer for months before the show, upping the workouts to two-a-days in the weeks before. Then there's the pre-show diet: a gallon of water a day and protein shakes made of powdered egg (and no solids whatsoever, natch).
It's no wonder Kate Upton said she didn't want to walk in the show... especially after Neophitou-Apostolou publicly dissed her and said she "would never use" the blonde model on the Victoria's Secret runway. Upton didn't seem too upset.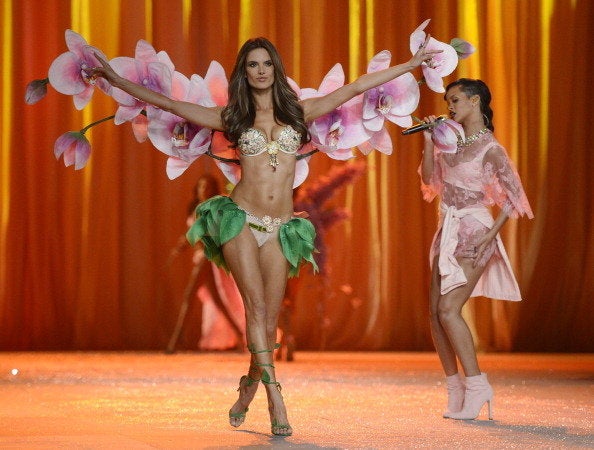 Victorias Secret Fashion Show 2012