If it bothers you that a televised broadcast of beautiful women parading down a runway in their underwear is one of the most highly anticipated spectacles of the holiday season, wait until you see this cringeworthy, 15-year-old footage we dug up on YouTube. Folks, we've come a long way.
Everett, giving off decidedly non-Prince Charming vibes, spends an uncomfortable 40 minutes saying things like, "The security is tight and so are the girls," and calling attractive women "delicious crumpets."
All the blame can't be put on Everett's shoulders. There's also a mirror cam, which catches the girls unknowingly as they adjust their outfits and check themselves out. Anouck Lepere, one of the models who walked in the show that year, sums it up: "Imagine you don't know and you're standing there in your little underwear, your bra and you're like putting your breasts good in front of that mirror, and it's on television." Ick.
Everett alludes to a night spent in Milan with a then 17-year-old Karolina Kurkova (he was 42 at the time). He also uncomfortably canoodles with Tyra Banks. And our personal worst, the moment he advises viewers to "accidentally lock" their "wives and girlfriends in the attic" so he can give them "a virtual tour of Heidi Klum's" body, on which he then rubs his face:
And kissing his way up her legs:
The first two videos in the series are the worst of it, but there is one last creepy moment at the end, in which Everett is seen half-undressed, naturally. 2001 isn't the only year that a host of the show made us comfortable, but this one will haunt our dreams forever.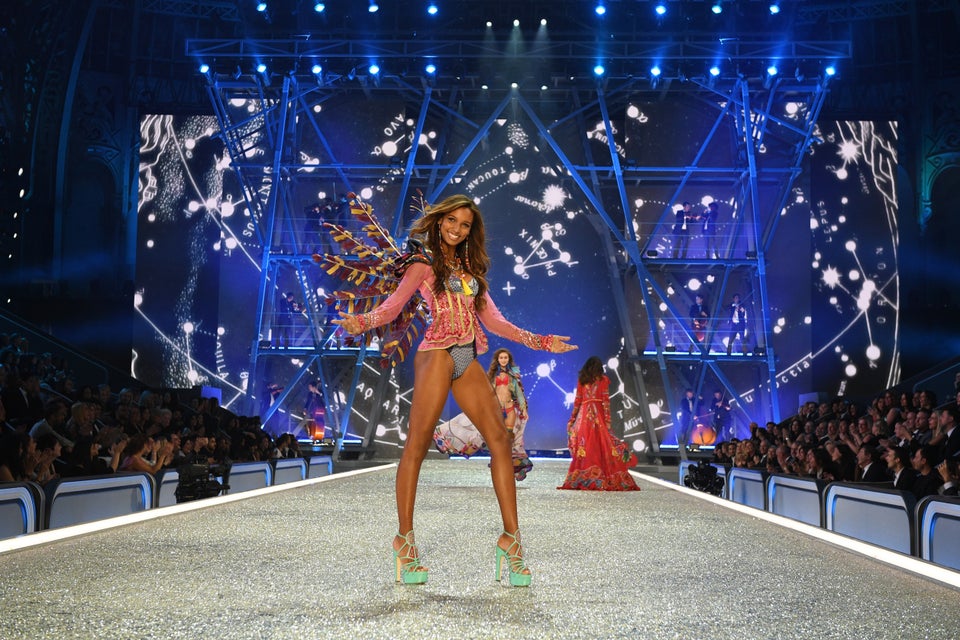 Victoria's Secret Fashion Show