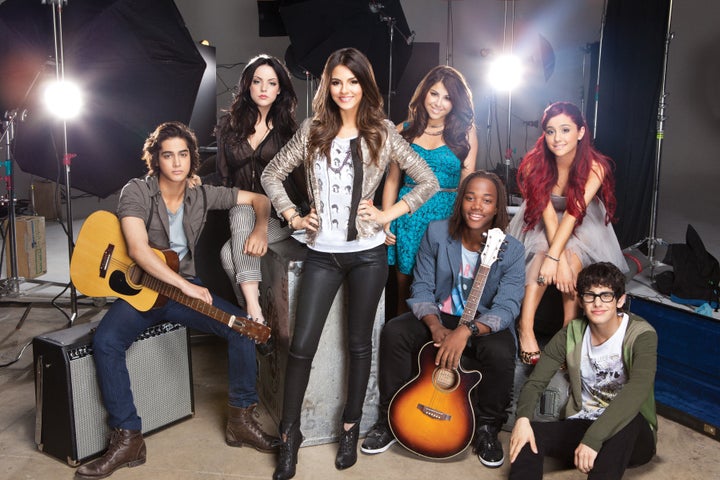 Nickelodeon has decided to end "Victorious" after three seasons.
According to Deadline, the youth-oriented cable network issued a statement that the upcoming season would be the show's last. "Nickelodeon will not be moving forward with production on a fourth season of 'Victorious' following the final season that will premiere this fall," Nickelodeon said in the statement. "We are very proud of the show, its very talented cast, and our audience will continue to see many of them in upcoming new Nickelodeon projects."
By now, a lot of you have heard that "Victorious" will not be returning for a 4th season. That is true. This was the network's decision – not mine. Please understand: Almost all Nickelodeon shows have a life of about 60 episodes. We made around 60 episodes of "Drake & Josh"… of "Zoey 101"… and we made 41 episodes of "The Amanda Show"… and all those shows were big hits. So, it's not unusual for a Nick show to do a run of just 60 episodes. I would love to have made more than 60 of "Victorious," but that's how it usually goes.

We're extremely proud of the show, and all we've accomplished. Also – and it's really important that you know this – the network's decision about "Victorious" had nothing to do with "Gibby" or "Sam & Cat". I promise. Even if there was no "Gibby" and no "Sam & Cat" – the network still would have ended "Victorious" after its 60-episode run. I know that some of you are upset and angry – and while I feel terrible about that, I'm also flattered by it. I really appreciate that you care so much. It means you love the show, which makes me feel very proud. But I ask that you please not be angry with Victoria, or Leon, Liz, Ariana, Avan... or ANY of the "Victorious" cast members or staff. They all wanted "Victorious" to continue – so did I.
"Victorious" star Victoria Justice spoke exclusively to M Magazine about the news, saying, "I just found out a couple of days ago that we're not coming back. It's sad because I've been with Nickelodeon since I was 12 years old and I became a family with my 'Victorious' cast. We spent a lot of time together and bonded for sure -- I'll look back on the experience very fondly. It's a little shocking and a little bittersweet, but at the end of the day it might not be such a bad thing -- we all want to do our own thing and continue to grow."
She also weighed in on the news via Twitter, choosing to sum things up on a positive note.
How do you feel about "Victorious" ending? Will you watch "Sam & Cat" or "Gibby" if they're picked up for full seasons?
Related
Popular in the Community