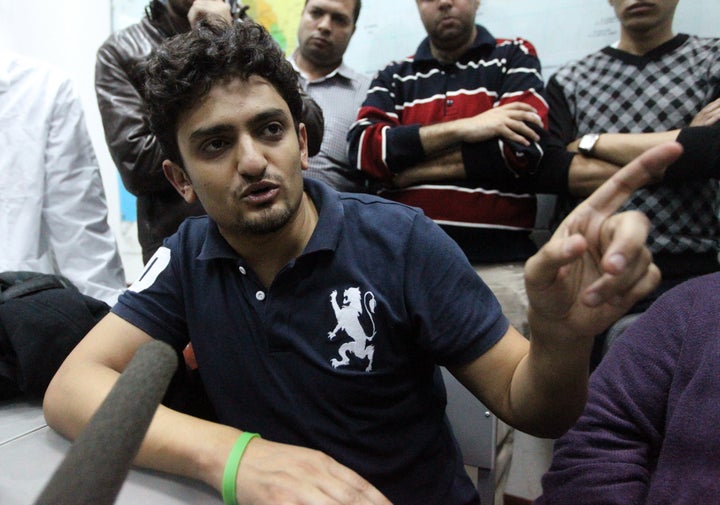 As jubilant young Egyptians danced in the streets of Cairo and Alexandria, celebrating the departure of their 82 year old former president, American television commentators immediately began discussing two issues that seemed to them to be of greatest importance: who were the leaders of the uprising and how did they use social media to bring down the reign of a 30-year dictatorship? In doing so, they revealed the same type of inter-generational misunderstandings that cost Hosni Mubarak his presidency.
The revolution was successful because it had no leaders, only coordinators of bottom up energy. Its use of social media was brilliantly conceived to meld online organizing with offline action, not supplant it. The inability of older generations to understand the power of this new form of leadership among Egypt's, and ultimately the world's, young people suggests there will be many more such surprises in the future, both at home and abroad.
One of the first celebrities to emerge from the uprising, Wael Ghonim, made this point as emphatically as he could to CNN in the midst of the celebrations. "I am not a leader. The leaders are in Tahrir Square." Not to be dissuaded, the interviewer then asked him if he was planning on entering politics. Ghonim wisely responded that all he wanted to do was go back to work for Google and some day meet Mark Zuckerberg, whose creation had enabled the activists to gain support for their revolution. That answer of course set off another media frenzy, especially on Twitter, about how this was only the first of many Facebook revolutions to come. It may be, but only if other young people read Ghonim's promised new book, Revolution 2.0, and learn the organizational lessons it promises to teach.
This group of Egyptian under-30 organizers learned an important lesson from the failure of their fellow generation's protest in Iran. That uprising was shut down by Iran's secret police, who used the protesters' tweets and Facebook messages as a primary source of information on who should be arrested and imprisoned. In Egypt, the roughly one dozen technologically sophisticated middle class young organizers assumed the police were monitoring their communications and deliberately sent them scurrying to false protest locations, announced on their Facebook sites, even as selected members of their group were sent quietly into poorer neighborhoods to organize the groups who were ultimately successful in taking over Tahrir Square.
All of these plans for offline action were hatched in secretive, in person meetings, many in the homes of their loving parents. In the same way that the 2008 Obama campaign used a social media site to provide a way for millions of its American millennial generation supporters to organize the on-the-ground voter interactions that propelled it to victory, these young Egyptians knew both the value and the limitations of social networking technology to effect huge social change.
Since 2008, these organizational lessons have been available to older leaders willing to see beyond their own generation's perceptions of what it takes to lead change, but few have absorbed them. Malcom Gladwell continues to belittle the power of social media to create tipping points, as if demonstrating in the streets like it was still the 1960s is the only tactic to bring about change with any value. His fellow Boomer, Tom Friedman, who had previously mislabeled American Millennials as "Generation Q[uiet]," was hobnobbing with other clueless elites in Davos when the Egyptian revolution broke out and was completely surprised by events in the region of the world where he first developed his reputation as an astute observer. And of course the most obviously out-of-touch older leaders were President Mubarak and his sidekick, Vice President Omar Suleiman, who continued, right up to the day they lost power, to underestimate the ability of the youth of their country to channel the pent up desire of the Egyptian people for freedom and a new way of life.
It's not surprising that the facility of young people in using new technology is the first thing older generations notice and comment upon when talking about "kids today." Many older people, however, fail to look beyond those surface behaviors to the deeper values that now animate young people around the world. The belief of the emerging generation in democratic values, in the ability of people to govern themselves, free from dictation from above, and in the power of individual initiative to inspire collective action on behalf of the community's greater good, determine the way young people use technology, not the other way around. All of those attitudes and values were in clear evidence in Egypt over the last few weeks, reminding those clinging to power and outdated perceptions of how to hold onto it, that a new generation has arrived. Like their civic-oriented counterparts in America eight decades ago, this century's emerging generation has a "rendezvous with destiny" and will lead the world in entirely new ways into a new era.
Morley Winograd and Michael D. Hais are fellows of NDN and the New Policy Institute and co-authors of "Millennial Makeover: MySpace, YouTube, and the Future of American Politics" and the upcoming "Millennial Momentum: How a New Generation is Remaking America."
Related
Popular in the Community