Stephanie Tilenius, CEO and founder of the newly launched health-coaching app VIDA and Coffee Meets Bagel CEO/Founder Arum Kang join the keynote lineup at Lady Pitch Night USA 2015 competition to be held November 10 at San Francisco's NASDAQ Entrepreneurial Center. Tilenius and Kang join previously announced keynote speakers Jennifer Tejada, former President and CEO of Keynote, and Yvonne Wassenaar, CIO of New Relic to kick off the annual competition.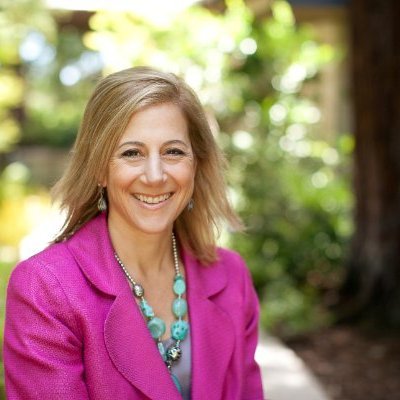 Stephanie Tilenius, CEO/Founder of VIDA Health
Tilenius served as executive in residence with Kleiner, Perkins, Caulfield & Byers prior to launching VIDA. Her CV also includes Google, where she served as VP of Global Commerce and Payments, and eBay, where she most recently served as Senior VP of eBay North America and Global Product. As general manager and VP of PayPal Merchant services, Stephanie built PayPal's platform on the web from the ground up into a multi-billion dollar business used by over 50 percent of websites today. She also ran eBay Motors, eBay's Asia Pacific and Latin America divisions.
Previously, Stephanie was a co-founder of PlanetRx.com and worked at Intel, AOL, Firefly and Alex Brown. Stephanie is on the board of IronPlanet.com and Chair of the CA Harvard Business School Research Center. She holds a BA and MA from Brandeis University, as well as an MBA from Harvard. She is a 2012 Henry Crown Fellow of the Aspen Institute and a member of the Aspen Global Leadership Network.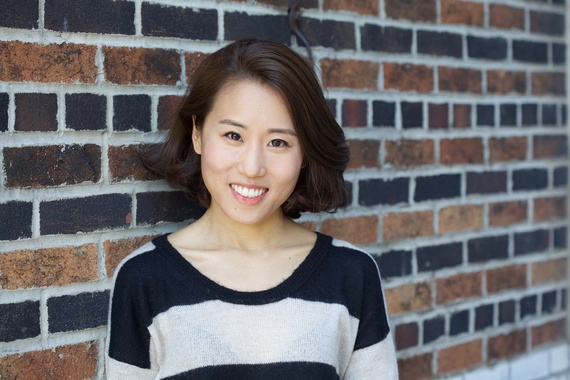 Arum Kang, Founder/CEO of Coffee Meets Bagel
Kang has spent her career in the consumer space, working at Amazon as well as Avon Products, leading efforts to understand consumer needs and behavior to deliver superior product experiences. After obtaining her MBA degree from Harvard Business School, Arum co-founded Coffee Meets Bagel with her sisters Soo and Dawoon. She is excited to lead a business that leverages technology to bring something truly valuable to consumers worldwide. Arum has given many talks about the intersection of dating and technology in the startup scene, including a recent TEDx talk on 'Redefining Normal'.
Girls in Tech's Adriana Gascoigne also announced additions to the judges' panel to include:
Lisa Hook - Chief Executive Officer of Neustar since October 2010. Prior to joining Neustar, Ms. Hook served as President and Chief Executive Officer of Sunrocket, Inc., a voice over IP, or VOIP, service provider, from 2006 to 2007.
Jeremy Smith heads up H&R Block's new small business accounting division, which provides bookkeeping, payroll, tax and other services to small businesses. Prior to H&R Block, he was the Chief Strategy Officer at SecondMarket, an NYC-based fin-tech start up, where helped set the strategic direction of the company as well as led its innovation and new product development efforts. Jeremy graduated with honors from Emory University with a bachelor's degree in business administration and holds his Series 7, 24 and 63 licenses.
Brianna Wu - Head of Development at Giant Spacekat, a software engineer and the host of Isometric and Rocket on the Relay.FM network.
Roseanne Wincek - Vice President, Institutional Venture Partners (IVP), previously a Principal at Canaan Partners,(a leading early stage venture firm) co-founded imthemusic and built music apps on the early Facebook platform, Stanford M.B.A.
Lady Pitch Night USA 2015 is produced by Girls in Tech, an organization focused on empowerment, engagement, and education of women in technology, along with Genentech, NASDAQ, H&R Block - Small Business, Automattic, Institutional Partners, Franklin Templeton Investments, LoopUp, YouNoodle, and GoDaddy. The half-day pitch competition for early stage tech startups for female entrepreneurs will be held November 10 at San Francisco's NASDAQ Entrepreneurial Center.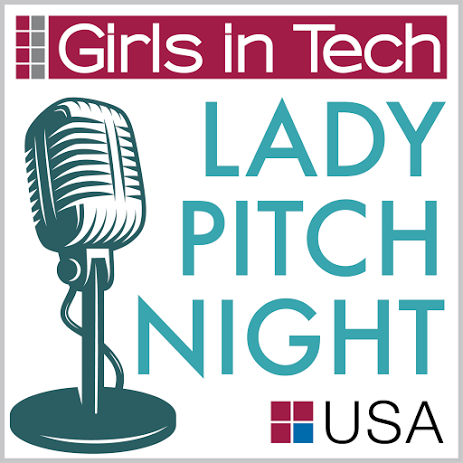 About Girls in Tech
Girls in Tech (GIT) is a global nonprofit focused on the engagement, education and empowerment of influential women in technology and entrepreneurship. Our goal is to promote the growth and success of entrepreneurial and innovative women in the technology space.
Created in February 2007, Girls in Tech was founded by Adriana Gascoigne, and was born out of a need to provide a place for women to cultivate ideas around their careers and business concepts involving technology and entrepreneurship. Girls in Tech is headquartered in San Francisco, CA and has multiple chapters around the world, including North America, Asia-Pacific, Europe, the Middle East, Africa and South America.
Girls in Tech offers a variety of initiatives for women and girls to enhance their professional aspirations. Our programs include Catalyst Conference, Lady Pitch Night Competitions, GIT M (Mentorship Program), GIT Hackathons, Bootcamps, XChange, GIT WORK, Global Classroom, and many more.
Calling all HuffPost superfans!
Sign up for membership to become a founding member and help shape HuffPost's next chapter