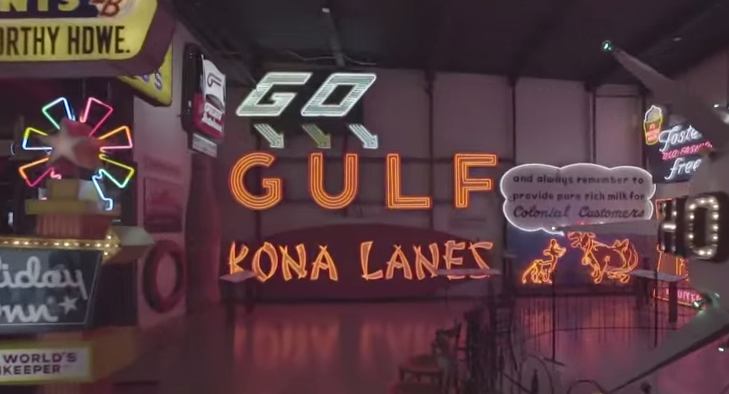 We don't always stop to think about just how much advertising signs play a role in where we shop, eat, stay, and play. Classic neon signs have really helped shape the way Americans do business. They have a way of really grabbing your attention with their bright lights, craftsmanship, and they play to an era that is almost gone. Luckily, the American Sign Museum is here to collect that history.
Tod Swormstedt, who was the former editor and publisher of the magazine Signs of the Times, created the American Sign Museum in the Walnut Hills community of Cincinnati. Tod has collected over 3,800 objects, and is continuing to receive more timeless pieces. The museum aims to inform the public, businesses, and special interest groups, of how these classic signs have played an important role in commerce and art.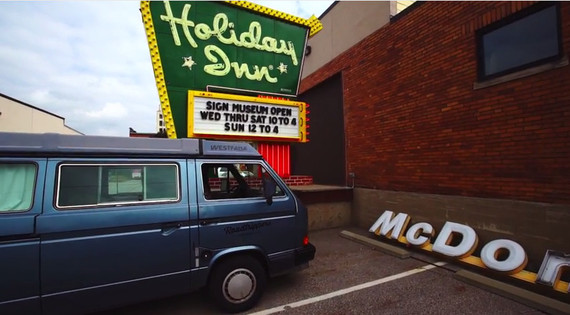 The museum has everything from pre-neon electric signs (the lightbulb era: 1900-1930) to design sketches and 3D models for businesses to learn the art of the sales proposal. My favorite has to be the "Glory Days" of signs, a display that shows off classic neon signs from the 1940s and 1950s. Classic diner signs, drug store signs, and even an old Times Square sign point the path to a wonderful history in neon. One of my favorite signs is the Sky Vu Motel neon sign. It's from the mid-1950's and used to be on Highway 40 by Kansas City. There's nothing that I love more than chasing neon lights, which this sign has around the motel sign.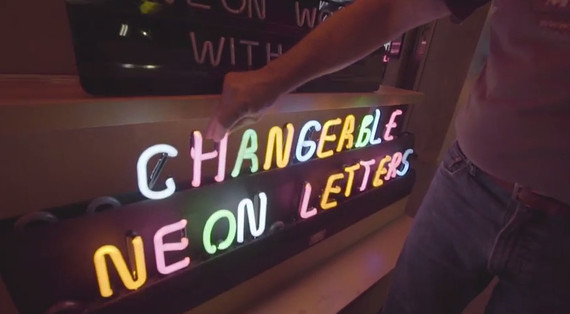 Every sign has a story. The stories of those signs are: what they were used for, where they came from, and how they ended up in the museum. The museum runs guided tours on Wednesday through Sunday. Tod Swormstedt guides most of the tours, but if you don't get the chance to see him you can request a personal tour with Tod. Don't worry, all these signs are just begging you to come in. These signs apply to everyone!