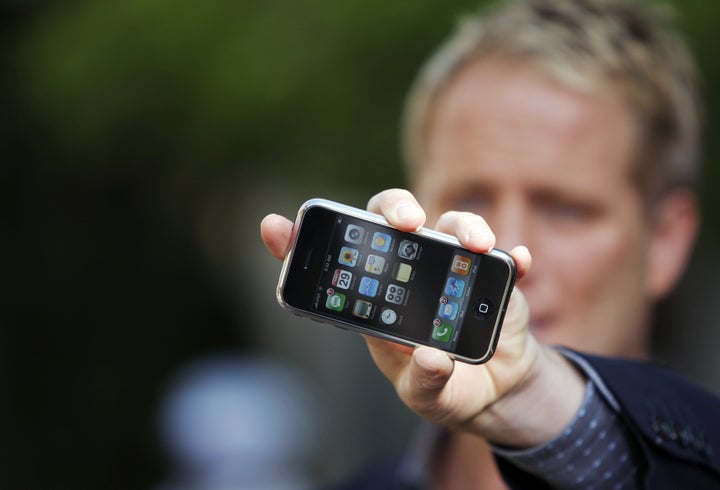 Where most people see problems, entrepreneurs see opportunities. The economical state of misery that has plagued numerous industries for the past two years has had seemingly little to no discouraging effect on budding or established entrepreneurial spirits across the globe. On the contrary, startups are multiplying like never before.
Thanks to the variety of free (or very cheap) applications available within the reach of a few clicks or taps, it has never been easier for businesses to have teams and clients scattered across the globe and still communicate effectively either for free or for a fraction of the traditional cost.
Here are some services to replace the pricey video and voice solutions that cost your business an arm and a leg each year:
Rebtel provides an international calling service that works from any phone, Feature-phone, or land line, as well as via apps available for Android, BlackBerry and iPhone. As opposed to most other VoIP services, Rebtel uses local numbers to connect your international business calls and isn't dependent on a stable IP-connection (Wi-Fi or otherwise). If you have local minutes included in your monthly plan provided by your carrier, you can use Rebtel to talk internationally free of cost.
Viber is the latest star on to the already studded sky of international calling solutions available for the iPhone. Simply download the app, authenticate your number with a PIN sent to you via SMS, make sure you and your friend have Wi-Fi or 3G coverage and you're off. Viber's strongest value proposition is the friction free sign up process. It integrates with your native iPhone address book, in which it lists all your contacts already on the service that you can call for free.
Google Voice is a clever service that gives you a new virtual phone number that replaces all your existing numbers you currently have for your office phone, your work mobile, your home phone and so on. Once you have a Voice account, you can connect all of your existing phones to your new Google Voice number, and when someone gives you a call all three of your phones associated with your Voice account will ring. In addition, if your business is based in the US or Canada, you can also make free domestic calls using Voice as well as get your voice mail transcribed and emailed directly to you.
Enter Skype: the most recent PC version (Mac on it's way) of the immensely popular VoIP client comes equipped with support for multi-way conferencing, a killer enterprise feature, which (at least for now) is free of cost. Additionally, Skype recently added video calling functionality to their iPhone app, which means that you can conduct meetings with clients while on-the-go over Wi-Fi and 3G. However, there is currently no support for this feature on Android devices.
Thankfully, there are other video calling apps for Smartphones that offer cross-platform support between iPhones and Androids, and the most noteworthy is called Tango. Tango was the only app for the iPhone that facilitated video over 3G before Skype released their video calling services for mobiles. Also, much like Viber, you don't have to manually add your contacts. The app automatically populates your Tango contact list with people from your native address book in your phone that are already on the service.
FaceTime is Apple's first stride into video communication. The feature is integrated in the iPhone 4 and can be accessed through the native phone app. In addition to being able to make video calls from your iPhone to your iPhone friends, you can also use the FaceTime desktop client. From there, you can associate email addresses with FaceTime instead of only having your phone number as the primary point of contact. Even though it currently only works between OS X equipped Mac computers running the FaceTime desktop app and iPhone 4s, Apple has deviated from their usual proprietary ways and vowed to make FaceTime an open standard at some point in the future.
Calling all HuffPost superfans!
Sign up for membership to become a founding member and help shape HuffPost's next chapter