U.K. mom Jessica Stubbins wanted to give birth to her second child at a hospital, and while that is technically what she did, it didn't exactly pan out the way she'd planned.
Jessica and her husband Tom rushed to the hospital when she went into labor on July 31. Tom dropped off his wife at the hospital entrance and went to park the car. That's when the situation escalated. Standing in the doorway, Jessica bent over and delivered her own baby girl.
Jessica said she had been to the hospital earlier in the day but returned home, as she wasn't very dilated and didn't feel her contractions getting any stronger. Once home, however, she started to feel more intense contractions and decided to go back to the hospital.
By the time she and Tom arrived at the hospital again, Jessica knew the delivery was imminent. "She was coming, and there was no stopping her," the mom said.
As the video footage shows, Jessica pushed out her baby in the entranceway between the two hospital doors. Shortly after, Tom ran in from the parking lot.
"It's a girl! It's a girl! I'm sorry! I'm sorry!" Jessica shouted.
"She felt really guilty because I missed it," Tom recalled. "I was just in absolute shock and I didn't know what was happening."
"It was only about a hundred feet away and I still missed it," he added.
The dad alerted the hospital nurses too, and they quickly sprang into action, wrapping the baby in a jacket and retrieving a wheelchair.
Jessica, Tom and their new daughter Lucy are happy and healthy.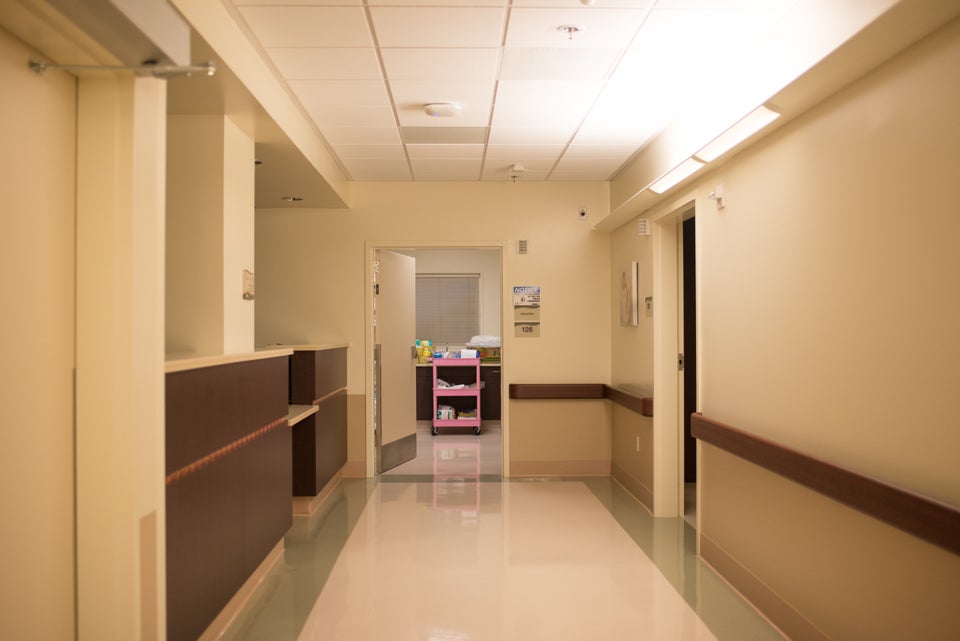 The Photos This Mom Got Of Her Own Birth