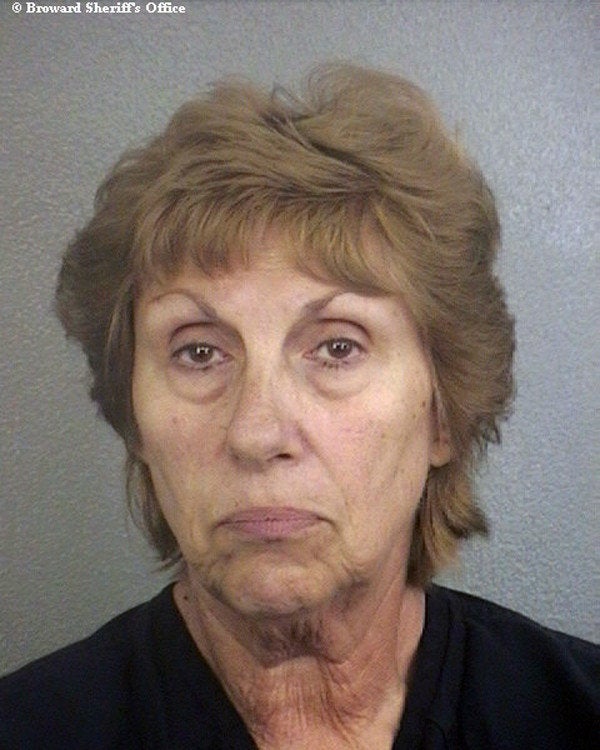 A man anticipating an angry confrontation with his estranged mother-in-law hit record on his iPhone, but captured more than a verbal dispute when the woman pulled out a gun and fired three times, striking him twice.
Salvatore Miglino's iPhone captured the entire incident, helping police put 66-year-old Tamarac resident Cheryl Hepner behind bars for attempted premeditated murder.
Miglino arrived at the home of his wife's parents Wednesday just after 5 p.m. to pick up his three-year-old son per a court-ordered custody schedule, said Broward Sheriff's Office spokesperson Dani Moschella. Expecting Hepner to be combative as she met him in the yard with the child's pillow and bag, he hit record on his phone before stepping out of the car.
The phone instead captured Hepner telling Miglino that his father-in-law wished to speak with him inside. When Miglino declined to enter the house, Moschella said, Hepner pulled a gun from behind her grandson's pillow and fired three shots at her son-in-law, hitting him twice in the ribcage and shoulder.
Wounded, Miglino fell on top of Hepner in the yard, screaming, "I can't believe you did that! What are you, crazy? I can't believe you shot me!"
"Get the **** off me!" Hepner screamed, calling her son-in-law at least one choice name before he was transported to Broward General Hospital. Police say he was treated and released.
In a classic he-said, she-said, Hepner told investigators that the incident began when Miglino tried to shoot her, but she knocked the gun from his hand and shot him in self-defense.
"Detective weren't able to hear the recording on the phone until Thursday because the phone needed to be charged," Moschella said. "Once it was charged, and they were able to review it, she was arrested."
Hepner, who police say had no prior criminal record, was charged with attempted murder in the first degree.
WATCH: (WARNING: EXPLICIT LANGUAGE, VIOLENT CONTENT)
Popular in the Community