Jazz vocalist James Tormé--son of The Velvet Fog, Mel Tormé--debuts his new video "Love For Sale" on HuffPost. Within the next week or so, my interview with Tormé about his new album Love For Sale as well as all things Tormé Family will post. But for those craving info pronto, here is his album's official press release:
James Tormé examines time-honored pop and classic jazz standards with swinging arrangements and an old-school R&B twist on Love For Sale, out on eOne Music/Tormé Jazz on May 31. For his debut, Tormé also premieres several original tunes reflecting a broad spectrum of musicality. Leading up to the release, Tormé will perform a four week residency at Los Angeles hot spot Trousdale.
The son of legendary entertainer Mel Tormé, James was literally born into the musical traditions he celebrates on Love For Sale. While Tormé is his own man musically, he sets out to live up to the standards instilled in him by his father. Having performed around the world with his own jazz trio, Tormé assembled the producing team of jazz composer/trumpet player John Daversa and veteran musician/arranger/producer David Paich for this release.
Love For Sale features a number of James Tormé originals alongside covers including the big-band jazz of Alan Jay Lerner's "Come Back to Me" and the Cole Porter penned title track. He also takes on the pop standards "Autumn Leaves" and "What Are You Doing the Rest of Your Life?" Tormé even manages to fashion songs like Al Green's classic "Let's Stay Together" and Michael Jackson's "Rock With You" into signature songs of his own.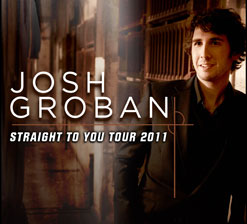 A Conversation with Josh Groban
Mike Ragogna: Josh, are you there?
MR: Let's talk about the tour.
JG: Yeah. Finally, after four years, I'm excited to get back on the road. It's the most fun I have in my whole career, getting out there and kind of reworking new and old songs for new audiences every night. It's the perfect chance for my band and I to show the experiences we've had over the last few years, and for us to say thanks to some very patient fans. It's always a blast.
MR: Josh, you've given your tours various titles. The last one was the "Before We Begin Tour," and this tour has a title too, right?
JG: Yeah, this one is the "Straight To You Tour." We did the "Before We Begin Tour" as sort of a "getting our feet wet" experience this last year. We decided to call it "Before We Begin" because, quite literally, most of the shows were before the record came out, and before we started the whole journey of this record. So, we went out and did, basically, a touring boot camp. We played some very small theaters around the country, and my management seems to think I'm a glutton for punishment, so they said, "Hey, go out with no set list, no script, and try to fill 90 minutes. We'll see what you guys play." I had a piano, a guitar, and that's it. Honestly, it was the most fun I've ever had on stage, and I think some of the most fun my fans have ever had with me. We learned a lot from that tour. We learned what it meant to connect with your audience again, and what it meant to really get out there and be vulnerable again. We definitely learned a lot of things that we want to throw into this tour as well.
MR: What do you find the similarities are between the tours?
JG: Well, of course, one of the things that I want to do with the "Straight To You Tour," even though we are playing larger venues, is to keep that intimacy--trying to find a way to project that energy to the back of the house that is the same as when you're playing the smaller venues. That's the goal of me and my band, that's the goal of my design team--the people that are designing the stage--to make sure that everybody in the audience is getting the same experience. The other thing that we learned is that, while there are definitely songs that we can't leave the stage without singing and visuals that we can't wait to show our crowd every night, there are moments that we know, before we go onstage, that are going to happen, and we can't rehearse. I think that's about expecting the unexpected, and the excitement of knowing that we're not just going to be performing at an audience, we're going to be performing with them, and the crowd is going to be dictating, every night, how the show is going to go, which is a really fun feeling to have every night.
MR: Nice. What is the musician setup?
JG: Instrumentally, I've got my band of about five or six guys. This time--and this is kind of a new thing for me--we usually pick up about 20 strings in each city, which is risky. It's fun to kind of have that local flavor, but at the same time, it's sometimes risky because you don't know what you're going to get. This time around, based on the instrumentation of the new record and based on what I think we can accomplish with a "less is more" feel, we're going to bring out our own four string quartet, and then we're going to bring out four horns as well that are rehearsed and know the show backwards and forwards and can take solos. So, I think onstage, there is going to be no such thing as a click track or a pro-tools computer track. This is going to be live, live, live, and I think that's another thing that is going to create a vibrant atmosphere. I think these guys are going to be so well versed in these songs.
MR: Now, you've had a live album before this.
JG: Yeah, I've had a few DVDs and a couple of live albums, and I think that just expresses how much we love doing it.
MR: Which do you prefer? Do you prefer the live shows or do you prefer recording in the studio?
JG: I prefer live, to be honest. I do love being in the studio, I like the idea of kind of going to the office and playing around until you get something that you want on record forever. It's a very exciting and rewarding experience, but the whole reason I got into this business is because I love live performance. That's why I went to school for theater, that's why I started taking voice lessons, and that's why I write music, so I can eventually play them for people. It's all about the connection that you can have in a room with somebody, and that kind of X-factor between them and you. So, it really is my favorite by a long shot.
MR: Beautiful. Josh, I always wanted to ask you, and I didn't ask you the last time we spoke, but how involved do you get with or entrenched are you in the arrangements? Do you get in there and say, "How about this figure or that figure," because you're trained?
JG: Yeah, I love doing that. I love sticking my nose into what I can just to add my ideas to the pot. I never try to overly influence what people in my team do very, very well. I love letting people just do their thing as well. I've got some extraordinary arrangers that I just feel so lucky to have working on my songs. But at the same time, during the rehearsal process, that's what we do, we play around. If any of us has an idea, we share it, and I think by the time the tour starts, all of our ideas have kind of been thrown in there and the arrangements are familiar but give a different kind of experience as well.
MR: Obviously, you've toured a lot, but are you looking forward to some of the places that you're visiting on this tour?
JG: I am. Selfishly, it's a really great, rewarding experience just to drive across your own country. I am so excited to get back on a bus, pack up our circus, and go across the U.S. Sometimes, you hit cities that are old favorites, where you know it's going to be a killer experience every night--like Chicago, Philadelphia, and New York--and then sometimes, you run into places that you say to yourself, "I would never have expected in a million years to ever have visited here if it weren't for the music," and you have an audience that just shows you the love that you've never expected and it blows you away. It's a great combo, and my band and I certainly don't take it for granted for one minute. We have a great time.
MR: Nice. Now, looking at Illuminations this year as opposed to Illuminations last year when it was released, what are your thoughts about it at this point? When you put it together, you probably had a certain perspective. Has your perspective changed on the album now that this much time has gone by?
JG: I think the perspective I have now is that I feel we can add to the songs in a live environment the way Rick Rubin and I had always planned would happen once the tour would start. I think that there were certain things that Rick and I chose not to do on this record, that in the past, have felt very much a part of my world. But we left them out because that's not what this project was and that's not what this record was to us. He always said, though, "Rules change when you go out on the road." I think that the perspective is that, now that we've lived with the songs for a while and we're still just as proud of the record, we feel like we're able to explore more energetic ways to put the songs across. And maybe I can play around a little more with instrumentation that we didn't use on the record, but we can absolutely use on tour. So, I think, basically, the live experience and the listening experience on the CD are going to be entirely different experiences. I'm excited about reworking the songs in a way that may not have worked on the record, but definitely will work better, I think, live.
MR: That was exactly the meaning of the question because you had Rick Rubin in the mix when you recorded the record, resulting in a different feel than your previous albums. It seemed more intimate to me.
JG: The intimacy for the show, I think, is going to represent what I've been doing, both with this record and with these smaller gigs that we did. That said, a listening experience with your headphones or in your car can be a very "silo'd" experience. With the tour, I want to get across to fans that are thinking about coming to the show that we want a total vibrancy and a real open energy and big feeling to these songs. When we've got venues as big as we're lucky enough to be able to play, it's important that we find ways to do that.
MR: Of course, I wasn't implying that this tour is going to be any less energetic...
JG: ...well, it could be, it very well could be. Certainly, when people hear a new record and they say to themselves, "Okay, this is a little bit of a slower or darker record than I'm used to," it's very easy to assume that the tour that came immediately after the record might be the same. I'm glad you brought that up because I'm always trying to reiterate that a tour is about the entire body of work, it's not about one record, and it's not about the mood of one record. Anybody who has been to my shows in the past knows that we do really like to play around up there.
MR: I've asked you this before, but again, do you have any advice for new artists?
JG: The business is changing so rapidly, I would say that the biggest thing that any new artist has is their grass roots connection with any and all new fans. I would say keep your head down, focus on what makes you and your fans happy, and be nice to people.
MR: Nice. Josh, I do appreciate the time and good luck with the tour.
JG: I appreciate you having me. Thank you.
Transcribed by Ryan Gaffney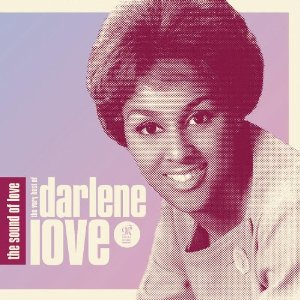 A Conversation with Darlene Love
Mike Ragogna: Darlene, your new anthology, The Sound Of Love, covers a lot of territory, and it's hard to know where to get started because you've had such a wonderful career. But let's go all the way back to California, when you were a part of the The Blossoms. What was the origin of that vocal group, how did it all come together?
Darlene Love: Actually, it happened in Los Angeles. The others were in a wedding party, and I was one of the singers at the wedding. They approached me because they were looking to replace one of The Blossoms who left the group, so they asked me to join and I did, and eventually, I became the lead singer. I didn't join to be the lead singer, but because everyone liked my voice, that's what they made me. I actually started in this business as a background singer for The Blossoms.
MR: Yes, and the story goes that the group was discovered by Phil Spector.
DL: Right. Back in the day, we worked for his partner, Lester Sill, and Lester introduced me to Phil because he thought I was the stand-out voice in the group. Once Phil heard me sing, he began to record me under the group name of The Crystals. Phil had been having some problems with The Crystals. They already had some success with a couple of records before "He's A Rebel" came out, and Phil hired me as a backup singer to do the lead vocals for "He's A Rebel." At the time, I knew that I was going to be doing this record under the name of The Crystals because a lot of people, in those days, were recording records that were being released with other names. Fortunately, I did wind up signing a contract with Phil Spector, and he changed my name from Darlene Wright to Darlene Love. That's how I got the last name Love, which ended up being great, though I didn't think that at the time!
MR: How young were you when all of this was happening?
DL: I was seventeen at the time.
MR: To a seventeen-year-old, what was it like being a part of these records?
DL: It was very exciting, but I had already been doing background vocals for some of the biggest names in the business at that time, although I never thought any of it would go anywhere because that was the mindset of a seventeen-year-old back in the '60s. I thought, "Well, yeah, I'm recording these songs but nothing's ever gonna happen with them." But something did happen with them--"He's A Rebel" went all the way to #1 on the charts, and Phil found that he had more luck with my voice coupled with The Crystals than he did with a group called Bob B. Soxx and the Blue Jeans or as myself, Darlene Love. The Crystals records did much better than the Darlene Love records did.
MR: And you had the hit, "He's Sure The Boy I Love."
DL: Yes, I also recorded that album under the name of The Crystal, although, it wasn't supposed to be under that name--that was supposed to be the first Darlene love record.
MR: What was the reasoning behind them changing it?
DL: It was one Phil Spektor's tricks! He knew that he could use me and my voice any way he wanted--he could use it for The Crystals, or Bob B. Soxx and the Blue Jeans, or as Darlene Love. It was wherever he decided to put my voice. After I signed the contract, they could do that, though he did tell me that "He's Sure The Boy I Love" was going to be my first record. He decided later that he thought that it would have more success under the name of The Crystals than it would under the unknown name of Darlene Love.
MR: Let's talk a little more about Bob B. Soxx and the Blue Jeans.
DL: Well, the name for that group just came out of the blue from Phil because he came up with the idea to record "Zip-A-Dee-Doo-Dah" from the movie Song of the South. It ended up being such a great song, but we didn't have a group name to attach to it. As it turns out, the guy who sang the lead tenor part's name was Bobby and so Phil just came up with the name Bob B. Soxx and the Blue Jeans because in the '60s, that's what we called denim pants.
MR: What was it like working with Phil in the studio?
DL: It was great! At that time, he was just getting started, and by the time he reached 21, he already had three hit records. From the mid-to-late '60s is kinda when he started losing it. But when I worked with him, he was just a producer trying to make a name for himself, and he did. As a matter of fact, he tried to make a bigger name for himself than he did for his artists.
MR: (laughs) So, with The Blossoms, also recorded background vocals for some pretty high profile projects at the time including Shelley Fabares' "Johnny Angel," right?
DL: Yeah, because we were friends with Lou Adler, and he was the record producer for that.
MR: What was your reaction to hearing your hit playing over the radio for the first time?
DL: Well, the first time I heard "He's A Rebel" on the radio, I felt kind of bad because, technically, the record wasn't mine. Everyone was running around talking about what a hit The Crystals had with the track, but it was The Blossoms and I who recorded it. We saw more songs with us singing background vocals on them then we did with our names on them.
MR: Do you remember what the first hit was that The Blossoms sang background on?
DL: Oh, wow, you're asking me to go all the way back to 1957. (laughs) It was with Sam Cooke, I guess. He did "Everybody Loves To Cha Cha Cha" and "Chain Gang," and I think that was the first time you could actually hear our background vocals. Everyone loved the tracks and knew who Sam was, so the whole idea of us being on his tracks was fantastic.
MR: Beautiful. The Blossoms also went on to sing background for The Beach Boys, Elvis Presley, Dionne Warwick, Tom Jones, as well as many others--are any of those records particularly special to you now?
DL: Of course, I would have to say the one that we sang on with Elvis because it was a part of The 1968 Comeback Special, which marked him coming back to the music industry because he was primarily doing movies at the time. So, once they recorded the special, it wound up being really great.
MR: And what about The Beach Boys?
DL: It was great working with them! We worked with them not to change their sound, it was more that they wanted more sound behind their vocals to make it sound even more full. That was the reason why Brian recorded us with The Beach Boys.
MR: And then there's one of my favorite records ever, Johnny Rivers "Poor Side Of Town."
DL: Yeah, that was great as well! Lou Adler was Johnny's record producer, and the backgrounds on that song is so beautiful--I can hear it right now because it was one of those tracks where we really worked hard to make those vocals beautiful.
MR: The Blossoms also sang background on a few of his follow up hits, "Baby, I Need Your Loving" and "The Tracks Of My Tears."
DL: Yes. Lou told us he was going to cover those records, and those sessions happened almost in one day. We started at maybe one o'clock in the afternoon, and we didn't finish until maybe one o'clock in the morning because Lou wanted to finish those songs and get them onto the record. That was a fantastic experience as well. It was also kind of surprising for a white man to sing "Baby, I Need Your Loving" and do so well on it. (laughs)
MR: Johnny had so much soul in him. The Blossoms also worked with Dionne Warwick.
DL: Yes, we did, and, of course, I worked with Dionne for about 10 years as a backup singer on the road with her. We were on that hit track she had with The Spinners called "Then Came You." We loved that record as well because we loved The Spinners, and for Dionne to record with them and have it become such a big hit was great.
MR: Also, The Blossoms did get to record singles on Bell Records, right?
DL: You name a label, we were on it. They didn't quite know what to do with The Blossoms. We were on Bell, Challenge, Reprise, Columbia...we were all over the place. But because our sound wasn't a black or white sound, it was more of a pop music sound, they didn't know exactly where to put us in the realm of music. That's why they had us all over the place, why they didn't really choose one sound and keep us there. So, our sound just kept changing as we went to different labels.
MR: Plus you were also regulars on the television show Shindig!
DL: Yes, for two years, we were regulars on Shindig!, which was fun because we got to meet a lot of the stars of the day.
MR: And there's your version of "Christmas (Baby, Please Come Home)." What a classic.
DL: That session was actually an unbelievable session because that was the only original song that we recorded on that Christmas album. Who knew that that would be a song that people are still recording 50 years later? (laughs)
MR: Yeah, it's truly great. Also, at the time, it was such an unusual thing to write and record new Christmas material because artists played it safe and stuck to the standards.
DL: That's right. Really and truly, that's probably one of the few Christmas songs recorded in the '60s that's actually a standard now.
MR: And it was written by the very wonderful Ellie Greenwich, one of my favorite Brill Building graduates. Did you have any adventures with her?
DL: Unfortunately, Ellie and I were never actually in the studio together. Phil was recording a lot of stuff in Los Angeles and I didn't actually meet her until the '80s when we did her show Leader of the Pack. But when we got together, we talked as though we had been together for years because we had been recording all of her songs. It was like some sort of reunion. But I got to speak with her about the songs, why they (Greenwich and Jeff Barry) wrote them and how they wrote them. Then, Phil would get a hold of them and change them however he liked.
MR: (laughs) Back on the subject of Phil Spector, were you ever able to watch the process of him transitioning a song from the initial listening stage to recording it?
DL: Well, Phil worked with Jack Nitzsche, the studio's arranger. Most of what Jack did was chart out the songs because we couldn't do anything without first having the charts. Phil was a musician, but he couldn't do the arranging. My job was to be there to make sure that the key and rhythm was right. So, I stood in the control room and sang along while they were charting because I always learned the songs before they even started working on the charts so that the key would be correct when it was time to record. I might go out to lunch or something while they were actually laying down the band on a track because that could take forever since Phil always took the time to make the track exactly as he wanted it.
MR: Did being a part of all of that and working with Phil and recording all of this great music with the major artists of the time force you to grow up more quickly?
DL: Well, you have to remember that we were already professional singers before Phil came along. We had already done so much background work for big artists by the time we met him. So, when he came along, really, the only thing that changed is that we still did background vocals and I started singing lead vocals on some tracks. It really wasn't that big of a change. By the time I finished with Phil, I was 20 years old, and that was around the time he started bringing in new artists like The Righteous Brothers and Tina Turner. Then, he left America and went to Europe to work with The Beatles and whoever else, and that was the end of my time with Phil.
MR: After such a beautiful and exciting career, what advice do you have for new artists?
DL: Have a love for the music and be very patient. That's the bottom line. You can't let anybody steal your dream.
Tracks:
1. No Other Love
2. He's A Rebel
3. My Heart Beat A Little Faster
4. He's Sure The Boy I Love
5. Why Do Lovers Break Each Others Hearts?
6. (Today I Met) The Boy I'm Gonna Marry
7. Not Too Young To Get Married
8. Wait 'til My Bobby Gets Home
9. Run Run Runaway
10. A Fine, Fine Boy
11. Strange Love
12. Stumble And Fall
13. (He's A) Quiet Guy
14. Long Way To Happy
15. That's When The Tears Start
16. Good, Good Lovin'
17. Lord, If You're A Woman
Transcribed by Evan Tyrone Martin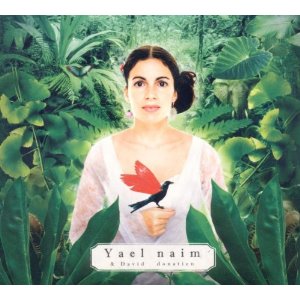 A Conversation with Yael Naim
Mike Ragogna: Yael, you were the first Israeli artist to have a U.S. Top Ten single with "New Soul" back in 2008. What was the experience like for you?
Yael Naim: it was incredible to reach such a historical musical result without really trying and it happened so fast. It was like a little "miracle." Sometimes, you struggle so much, and some other times, you have stuff you didn't even dream of.
MR: Your new album She Was A Boy is filled with many introspective songs, yet overall, it seems like you're having a good time with your variation of styles and rhythms. Normally, what's your approach when writing songs?
YN: The only approach is to express what I feel. It's a way to evacuate what happens in my life, and life is complex and rich, so music is just a way to express all the different periods, changes, etc.
MR: How did you record this album, what was the process like?
YN: We recorded again in my home, only I've moved in a bigger one now, to have more and bigger instruments. David Donatien and I played and recorded most of the instruments by ourselves, and then sometimes friends came, stayed to sleep, eat and eventually, record music! We usually fight a lot with David when we record, but it pushes us to go further and to reach what we really want/feel/need
MR: Who are your musical influences?
YN: Nina Simone, Joni Mitchell, Ravel, Debussy, Classical Indian music, Tom Waits, Robert Johnson, etc ...
MR: What guest musicians or artists appear on She Was A Boy?
YN: There are no real "guests," it's more like friends, some famous and some less or not...all musicians! Thomas Bloch, Eric Legnini, Stephane & Lionel Belmondo, Tété
MR: What's it like having Perez Hilton as a supporter?
YN: it's incredible to have someone as passionate as Perez supporting our music because it helps a lot and it's such a great window to let people know that our music exists. We're very thankful and we hope to be able to tell him one day in person
MR: What's the story of "Come Home," both the song and the video?
YN: it's about the story I had with my family when I left Israel, when I began to change and to become an adult. It's about the fact that when you grow, you can not be exactly what your family expects you to. And it's about learning to understand each other again and to love and accept each other with no condition.
The video is trying to reflect the same--miscommunication. It's my story. I leave my home and the family is trying to bring me back at some stage, either physically or "mentally" with education, community obligation, etc., and I'm trying to show them that the picture is bigger than this, that there's something else out there. I'm trying to speak to them about the world that is outside and they don't listen and we lose each other. Then, they notice a little door and start looking (out), and they discover my world, and in the end, they notice that there is a world outside our world, outside their world, and in the end, we find our way back to each other.
MR: Which countries are you most popular in beyond the U.S.?
YN: France, Israel, Germany, Japan, Brasil
MR: How do you feel you've grown between your self-titled debut album and She Was A Boy?
YN: The first album was a melancholic period, like a beginning of learning and admitting I don't know much about life, and the second album is also very intimate but like the beginning of a new road but in a happier period and with more freedom in the musical research and more rhythm also.
MR: What advice do you have for new artists?
YN: Just concentrate on your music and it will bring you many other things. Sometimes, we want some success right away and we go too fast and the music doesn't get enough maturity, and even if it's out, you find yourself "naked." Really, take a lot of time to make your music because once it's out, there's no way back and most of all, ENJOY THE JOURNEY!!
Tracks:
1. Come Home
2. My Dreams
3. She Was a Boy
4. Go to the River
5. Never Change
6. I Try Hard
7. Today
8. Mystical Lovee
9. Man of Another Womane
10. Puppet
11. Stupid Goal
12. If I Lost the Best Thing
13. Game is Over
Popular in the Community