"Nevermind" knows the only thing we have to fear is fear itself.
The adventure-horror game, currently seeking crowd funding on Kickstarter, puts players into the mind of a trauma victim subconsciously trying to get to the root of the fear that haunts her. By exploring the game's surreal world, players find pieces to the character's suppressed memories through photographs and puzzles hidden in her surroundings.
The true magic of the game happens when players start to get scared. The groundbreaking feature of "Nevermind" is its use of biofeedback to enhance the game's experience. Using a heart rate strap to monitor the player's heartbeat, the game gets harder as the player becomes stressed. For instance, static might cloud the player's vision, or the game could add jarring music to further upset the player.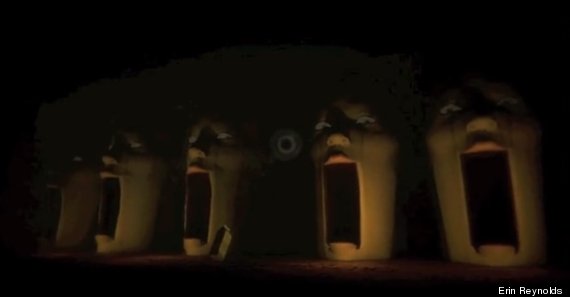 Here's a creepy still from the game. We're getting stressed already.
By purposefully making players scared, "Nevermind" teaches them to manage their fear. Player must learn to calm down to make the game easier, in effect they must master their stress and react rationally instead of letting fear get the better of them.
While the game's Kickstarter page says the game could help trauma patients deal with fear resulting from a traumatic experience, "Nevermind" developer Erin Reynolds told gaming news site Polygon that it could be helpful for anyone learning to cope with fear or anxiety.
Those not interested in the biofeedback elements of the game could still enjoy "Nevermind" as a surreal addition to the adventure-horror genre; according to the Kickstarter page, the game stands well on its own without any fancy tech.
Calling all HuffPost superfans!
Sign up for membership to become a founding member and help shape HuffPost's next chapter