WASHINGTON -- As President Barack Obama spends his political capital this week in an attempt to advance gun control legislation in Congress, the nation's video game industry has reason to celebrate, albeit quietly.
Nearly four months after Vice President Joe Biden and a half-dozen members of Congress all singled out violent, adult-themed video games as potentially linked to certain types of gun violence, including the Sandy Hook school shooting, three different congressional proposals related to violent entertainment have been effectively shelved. Instead, lawmakers are debating the merits of comprehensive background checks for gun sales, school safety measures and anti-trafficking laws.
The exclusion of violent video games from the legislation being considered on Capitol Hill reflects in part the growing influence of the Entertainment Software Association (ESA), the video game industry's chief lobbying arm in Washington.
The ESA has spent more than $18 million on lobbying over the past four years. Since the Newtown, Conn., massacre, the trade group has added two more lobbying firms to its payroll, including that of Steve Elmendorf, one of the top Democratic lobbyists in Washington. Elmendorf's firm also recently registered as a lobbyist for the Brady Campaign to Prevent Gun Violence, a leading gun control group.
A spokesman for the ESA acknowledged that the beefed-up lobbying has been largely aimed at insulating the industry from the violence prevention debate, but said the group's positions are backed up by science. "What we've been doing since this tragedy is tell the story with the facts," said Rich Taylor, the ESA's senior vice president of communications and industry affairs. Pointing to the "extensive research" looking at possible links between videos and violence, he said, "We've gone out of our way to communicate that to lawmakers, the media and the general public."
It doesn't hurt that the ESA's top lobbyist, Erik Huey, also has close ties to the Obama administration. Since 2009, Huey, the ESA's senior vice president for government affairs, appears to have visited the White House 20 times, according to White House visitor logs, which show that he attended meetings with President Obama, first lady Michelle Obama and then-White House Chief Technology Officer Aneesh Chopra, among others.
White House press secretary Jay Carney said Monday that the president remains "committed" to funding research into the causes of real-life violence -- including any possible connection with video games -- but he declined to say whether there were any immediate plans in the works.
On Friday, Sen. Dianne Feinstein (D-Calif.), one of the most active gun control advocates in Congress, politely asked the video game industry to take steps to reduce the "glorification of violence," but she, too, stopped short of calling for action.
To gun lobbyists, the relatively soft treatment they believe the entertainment industry has enjoyed post-Newtown looks like a double standard. "I'm sure [the video game industry] got a pass, and they're looking at [the gun control debate] and thinking how lucky they are," said a top gun rights lobbyist, who requested anonymity to speak frankly about sensitive negotiations. "That they're getting a pass is another indication of what the White House and senators were really trying to do all along, which is to enact gun control," he added.
The video game industry is not stopping at the deployment of well-connected lobbyists inside Washington. It is also reaching out to encourage gamers to contact their federal and state lawmakers and tell them to oppose legislation targeting the industry.
This "grassroots" push is coming from Video Game Voters, an initiative launched in 2006 by the ESA. Video Game Voters, which recently announced that it has 500,000 registered supporters, is using social media sites like Facebook and Twitter to connect with supporters and inform them of gaming allies and opponents.
The strength of the industry's lobbying and grassroots efforts are enabling it to take a more aggressive stance against legislation it deems anti-gamer. This is a shift from the early 1990s when legislators like then-Democratic Sen. Joe Lieberman (Conn.) introduced legislation to create a ratings system for video games. The industry responded then by agreeing to establish the self-regulatory Entertainment Software Rating Board.
Judging from Video Game Voters' push, the industry now appears to be giving no ground to lawmakers seeking new labeling requirements or studies on the effects of gaming. Posts to social media sites range from the promotion of statements of support by politicians such as House Minority Leader Nancy Pelosi (D-Calif.) and Sen. John Thune (R-S.D.) to calls for opposition to lawmakers like Rep. Frank Wolf (R-Va.), a chief proponent of legislation targeting video game violence, and conservative commentator Glenn Beck, who has called video games a "gateway drug" to real-life violence.
Wolf's proposed legislation and statements on video games received the biggest reaction from Video Game Voters, which urged gamers to call Wolf's congressional office and voice their disapproval.
"As voters and video game players, we're all disappointed and angered by Rep. Frank Wolf's continuous efforts claiming video games are to blame for our nation's violence issue," the group declares on its site. "Let Rep. Wolf know that you do not agree with his unfounded claims about those of us who play video games and that something needs to be done to find the real cause of recent episodes of gun violence in the U.S."
The video game violence question has also produced a rare situation in this polarized Congress: There are bipartisan blocks of lawmakers on both sides of the issue. On one side, senior Democrats like Sen. Jay Rockefeller (W.Va.) and Republicans like Sens. Chuck Grassley (Iowa) and Lamar Alexander (Tenn.) support more research into violent entertainment and its potential effects on individuals. On the other side, leading House Democrats, including Pelosi and Rep. Debbie Wasserman Schultz (Fla.), join with Republicans like Thune and Rep. Duncan Hunter (Calif.), all of whom have said they do not believe video games play an appreciable role in violence in society.
With this level of opposition, from both K Street and members of both parties, the chances appear very slim that anti-video game violence initiatives will become law anytime soon.
"If [the industry's efforts in Washington] had a positive impact, then we're pleased," said Taylor, the ESA spokesman, "but we're going to keep spreading the word."
CORRECTION: An earlier version of this story misidentified Erik Huey's title. He is senior vice president for government affairs at the ESA.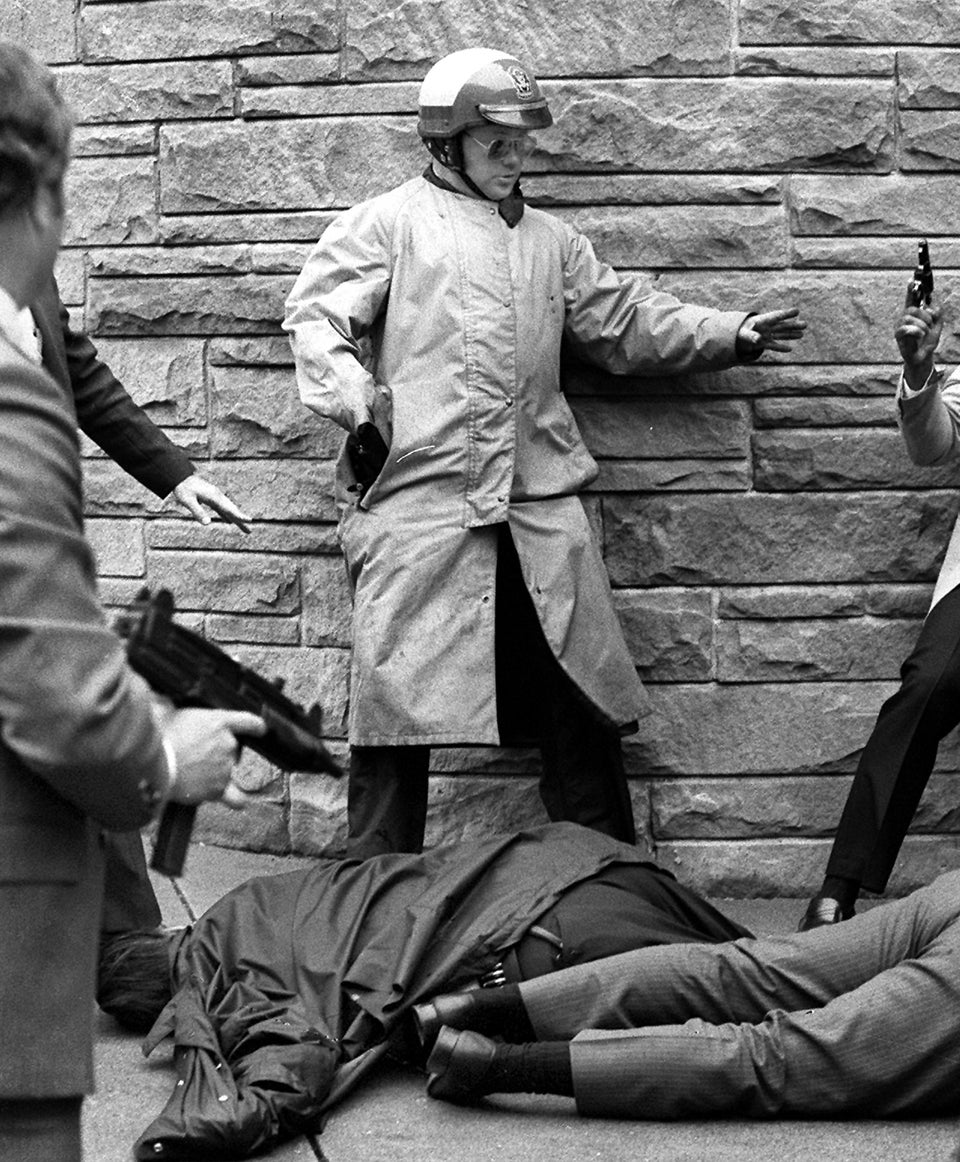 Pivotal Moments In The Federal Gun Control Debate