WASHINGTON -- The revelation that the man who shot and killed 12 people at the Washington Navy Yard on Monday played violent games for up to 16 hours a day has reawakened a long-simmering debate on Capitol Hill over the potential link between such games and mass shootings.
Military contractor Aaron Alexis's mother and those who knew him well have spoken freely of his interest in gaming, and his friends have speculated that it adversely affected his state of mind. Foreign press, led by British newspapers, have focused on what they've called his "addiction" to violent video games. Here at home, The Drudge Report has bannered the connection repeatedly.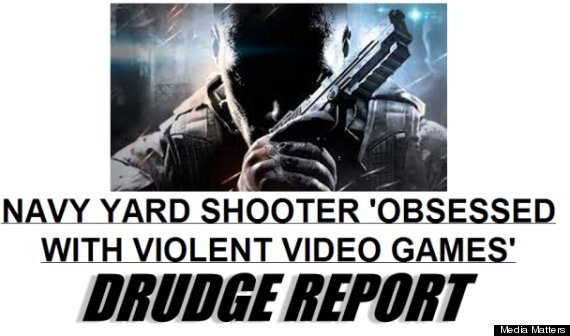 The step between an issue showing up on The Drudge Report and its discussion in Congress is often coverage on Fox News, and the network has obliged, regularly bringing up a connection between video games and violence.
A House Republican leadership aide told HuffPost that a hearing on the topic is likely to come soon, a significant escalation of the debate. "Between stories on the news and on Drudge and what they are hearing from their constituents, there are an increasing number of members who want to examine the link between the violence in video games and violence in real life," the aide said.
And that's why the video game lobby is worried.
After Adam Lanza laid waste to Sandy Hook Elementary School last December, the video game lobby started hiring, worried that the young man's violent gaming habit would lead to increased scrutiny of the booming industry. And in the weeks following the mass shooting in Newtown, Conn., leading figures, including Vice President Joe Biden, did single out war-themed video games as possibly linked to gun violence.
The Entertainment Software Association picked up GOP lobbyists Dan Gans and Bryan Cunningham and hired two more lobbying firms, bringing the total number that work on behalf of the trade group up to eight.
Yet the onslaught on the gaming industry never came, as the country focused instead on Lanza's military-style arsenal of weapons and generally shied away from looking too closely at the shooter himself. This was partly due to a dearth of personal information available on Lanza -- and also likely a function of the need to believe that no real human being was capable of doing what he had done.
By the time the Senate actually voted on the Manchin-Toomey bill to expand background checks on gun purchases in April, the legislation contained no references to video games -- just a vague line about portrayals of violence in the media, one item on a list of issues that would have been studied by a proposed commission if the bill had passed. (In Washington, if you really want to shelve an issue, you create a commission to study it.)
But now the Navy Yard attack, and the richer and clearer public understanding of the shooter's relationship with video games, has brought renewed concern for the video game lobby, even as it remains well positioned for what could evolve into a major legislative battle.
A spokesperson for the ESA said the group was unable to comment for this story, but a lobbyist associated with the video game industry who wasn't authorized to speak to reporters said it's important that the industry "confront any criticism with thoughtful fact-based research."
"There is an education component to this," the lobbyist said.
Demonstrating a statistically significant connection between violence and video games has proven elusive. But it makes intuitive and political sense.
For Republicans, targeting the video game industry broadens the debate over guns, to focus on the culture of violence that they say contributes to mass shootings. It's also a bank-shot way to hit back at Hollywood liberals who promote gun control with the revenue they earn from savagely violent films.
During an interview on Fox News Thursday, Rep. Tim Griffin (R-Ark.) brought up gaming in response to "hostage shooting" metaphors that Democrats have employed as part of the standoff over the government's debt limit. "It sounds like Chuck Schumer and Nancy Pelosi have been playing too many violent video games," he quipped, needling the New York senator and House minority leader for the violent imagery.
Even the co-author of the background check rule that went down in defeat after Sandy Hook brought up video games on Tuesday.
"Video games, we understand, played a big part in this man's life," Sen. Joe Manchin (D-W.Va.) said of Alexis. "Why has our society gotten so much more violent? Why are we so tolerant toward violence?"
But the video game lobby pushes back hard when lawmakers target violent games.
In the first two quarters of 2013, as Congress debated gun control legislation, the ESA spent more than $2.5 million on lobbyists, on track to be the group's most expensive year ever. That amount is a pittance, however, compared to the video game industry as a whole: In 2012, Americans spent a combined total of $20.77 billion on video games, hardware and accessories.
Before You Go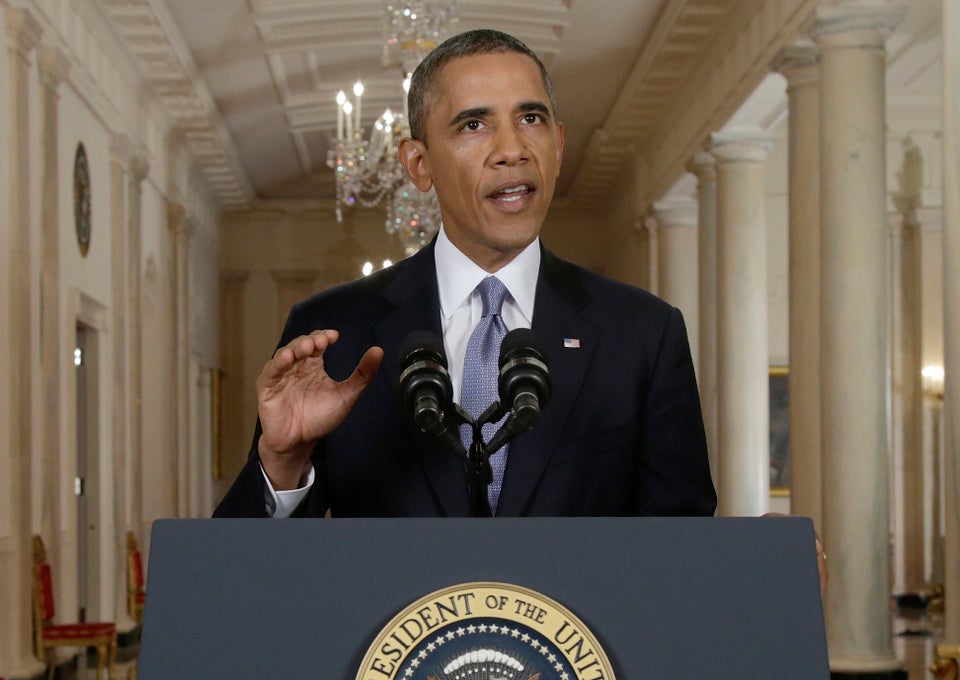 Politicians React To Navy Yard Shooting
Popular in the Community