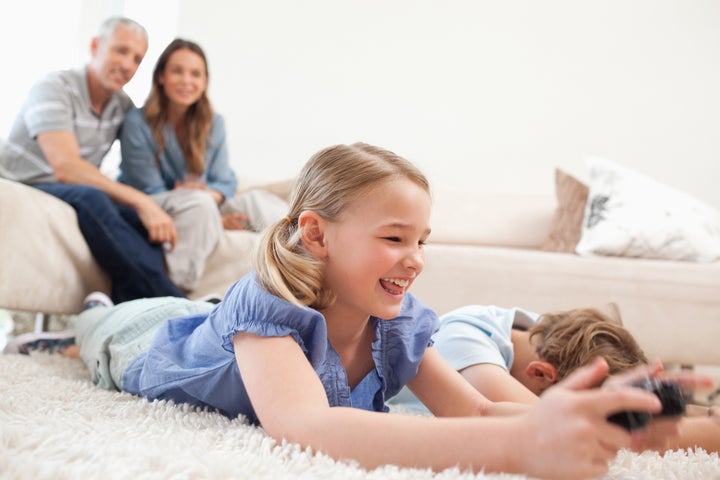 It's true: VIdeo games are increasingly being used to combine entertainment with new and innovative learning techniques that can be a major educational resource for children.
These opportunities for engagement in education increase every year, and millions of students heading back to school over the next few weeks will benefit.
More than any other generation, today's kids have grown up with video games and entertainment software as part of their daily lives. So, it only makes sense to use these technologies as tools to teach young Americans the skills they will need to compete in a global 21st century economy -- vital skills like metacognition, perseverance, advanced hand-eye coordination, and strategic decision making.
And that's exactly what we seek to do. ESA and our partners are proud to be supported by $10.3 million in grants from the John D. and Catherine T. MacArthur Foundation and the Bill & Melinda Gates Foundation. These foundations recognize the potential of video games to help educate young Americans.
An example of this momentum is our GLASS Lab Institute in partnership with the Institute of Play, which through a partnership with Electronic Arts is pledging a new commitment to foster the creation of engaging and intellectually stimulating software for young people.
The GLASS Lab Institute and Institute of Play initiative will target middle and high school-aged children (11-17) to help them develop the knowledge and skills that are critical in high school, college, vocational school, and beyond.
So, just like any other video game, players and teachers will be able to track their results throughout the game, and will then be provided with a concrete learning curve -- a benchmark of their own performance that will help them visualize tangible progress.
Best of all, all of the video games developed by GLASS Lab will be cloud-based and available at free or very low cost to school districts, students, and families across the country. In a tough economy where painful education cuts are the norm, it is more important than ever to create an affordable -- and in this case fun -- engine for teaching skills to our children.
Why does this work so well? First, games create an engaging atmosphere that allows young players to have a more interactive learning experience; this can be less threatening and more productive than the usual classroom experience. We have seen tools like the iPad used to help young students learn and grow as we never expected. Therefore, deploying video games in the classroom is merely an extension of a core principle: that to educate a 21st century workforce, we must use the technology of their generation where they learn.
If used to their maximum potential, and we believe they will, video games such as those created by the National STEM Challenge, GLASS Lab and other innovative efforts at universities, government agencies and schools across the country will be as effective as traditional teaching methods in engaging youth in the classroom. In fact, they will be particularly effective when combined with those traditional teaching methods.
This past May, the Entertainment Software Association (ESA) was proud to co-sponsor the National STEM Video Game Challenge, a competition to motivate interest in science, technology, engineering and math subjects by tapping into the natural passion of youth for playing and making video games. Twenty-eight middle school and high school students from across the U.S. were selected as winners for their original game designs that illustrated concepts as diverse as algebra, genetics and cartography.
We believe it's time to embrace the new, educational chapter in video games' history. And it's our hope these examples discussed today will soon be more major milestones in the development of video games to provide our nation's children with critical educational skills.
Calling all HuffPost superfans!
Sign up for membership to become a founding member and help shape HuffPost's next chapter