 WASHINGTON -- Sen. Jay Rockefeller (D-W.Va.) has introduced one of Congress' first pieces of legislation related to the tragedy in Newtown, Conn.: a bill to study the impact of violent video games on children.
"This week, we are all focused on protecting our children. At times like this, we need to take a comprehensive look at all the ways we can keep our kids safe. I have long expressed concern about the impact of the violent content our kids see and interact with every day," said Rockefeller, who is chairman of the Senate Commerce Committee.
Rockefeller's bill would direct the National Academy of Sciences to lead the investigation on video games' impact and submit a report on its findings within 18 months.
The legislation comes after reports suggested that Sandy Hook shooter Adam Lanza may have played video games like "Call of Duty" and "Starcraft."
Other lawmakers, such as Sen. Richard Blumenthal (D-Conn.) and Sen. Joe Lieberman (D-Conn.), have also expressed support for scrutinizing the content of video games.
"Recent court decisions demonstrate that some people still do not get it," added Rockefeller. "They believe that violent video games are no more dangerous to young minds than classic literature or Saturday morning cartoons. Parents, pediatricians, and psychologists know better. These court decisions show we need to do more and explore ways Congress can lay additional groundwork on this issue. This report will be a critical resource in this process."
In 2011, the Supreme Court struck down a California law banning the sale of violent video games to minors. Justice Antonin Scalia, writing for a 7-2 majority, said the law was "unprecedented and mistaken" and noted that fairy tales -- which are read to children at bedtime -- have "no shortage of gore."
The Entertainment Software Association, which lobbies on behalf of the video game industry, did not return a request for comment. It has consistently argued, however, that video games do not make people violent.
"The myth that video games cause violent behavior is undermined by scientific research and common sense," said Michael Gallagher, president of ESA, in 2010. "According to FBI statistics, youth violence has declined in recent years as computer and video game popularity soared. We do not claim that the increased popularity of games caused the decline, but the evidence makes a mockery of the suggestion that video games cause violent behavior."
Max Fisher at The Washington Post analyzed the 10 largest video game markets in the world and found no statistical correlation between video game consumption and gun-related killings.
Investigating the violent content of media is not without precedent. In the 1950s, for example, Congress looked at whether "crime and horror" comic books were impacting juvenile delinquency.
Rockefeller's bill comes before any legislation in the Senate to look at the role guns play in violent incidents, although both Sen. Dianne Feinstein (D-Calif.) and Sen. Frank Lautenberg (D-N.J.) have announced plans to introduce gun control legislation in the next Congress. In the House, Rep. Carolyn McCarthy (D-N.Y.) and Rep. Diana DeGette (D-Colo.) are pushing a bill mirroring Lautenberg's that would ban the manufacturing of high-capacity magazines.
UPDATE: In a statement, the Entertainment Software Association responded:
The Entertainment Software Association, and the entire industry it represents, mourns the tragedy at Sandy Hook Elementary School. Our heartfelt prayers and condolences go out to the families who lost loved ones, and to the entire community of Newtown.

The search for meaningful solutions must consider the broad range of actual factors that may have contributed to this tragedy. Any such study needs to include the years of extensive research that has shown no connection between entertainment and real-life violence.
Before You Go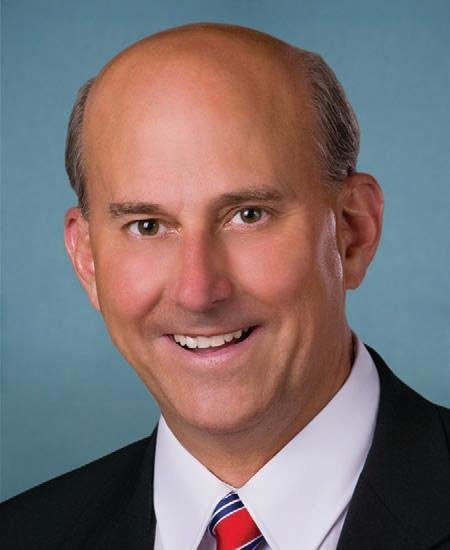 People Who Want More Guns In Schools
Popular in the Community