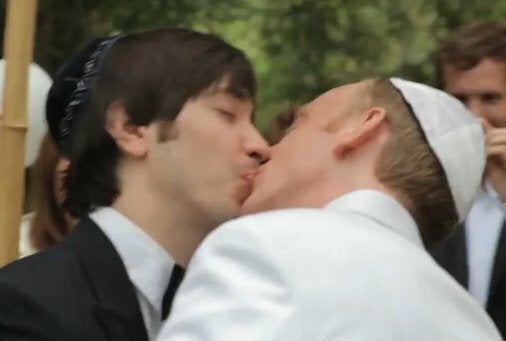 The legislation -- which will face tougher opposition when raised in the Senate this summer -- has been strongly advocated by President Obama, who has pledged to change the "Don't Ask, Don't Tell" policy.
According to both the House and Senate, any repeal of "Don't Ask, Don't Tell" would take effect only after the completion of a Pentagon Working Group study (due Dec. 1, 2010) which will detail how the repeal would be implemented and how it would affect service members.
In Israel, restrictions on openly gay soldiers were lifted in 1993, on orders from then-Prime Minister Yitzhak Rabin.
The video report below shows what lead to the Israeli military adopting the liberal approach, and investigates whether the change of policy was implemented on the ground - within the military bases and the combat units.
Tomer Azaria -- the gay combat soldier interviewed in the story -- said he had never been discriminated while on uniform. He explained that during his obligatory three years service there was an homophobic atmosphere in his unit, but these days, when he is called to serve as a reserve soldier, it is much easier for him because his comrades accept and respect him.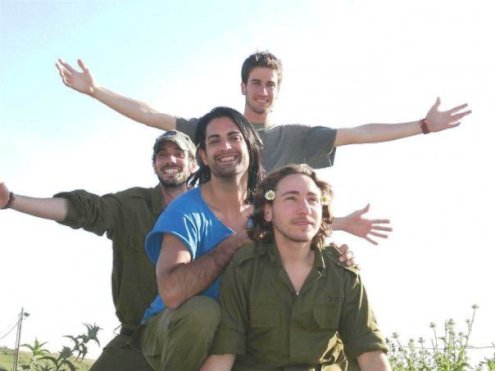 Tomer Azaria (wearing blue shirt) during his reserve service
As mentioned in the story by one of the interviewees (Prof. Danny Kaplan) -- the military's liberal approach towards gays was a stepping stone for acceptance and recognition of homosexuals in other branches of the Israeli security forces and in the Israeli society in general.
Today, Tel Aviv is one of the most gay-friendly cities in the world, but outside of the liberal metropolis most Israelis are conservative concerning homosexuality.
There have been two violent hate crimes against gays in Israel in past few years; two young people were murdered and several others hurt when an unidentified gunman opened fire in the Tel Aviv Gay and Lesbian Association Center (August 2009), and three marchers were stabbed and injured during the gay parade in Jerusalem (June 2005) by an orthodox Jew who claimed he was acting in the name of god.
Within the orthodox community there is no acceptance of homosexuals at all. In case you missed -- check out my previous post/video report about an Israeli orthodox rabbi who came out of the closet last year and has been trying to change his community's approach towards gays from within.
Popular in the Community