The Honolulu Star-Advertiser reports that after initially declining to press charges against the officer, prosecutors are taking a second look, which could mean the case ends up in front of a grand jury.
Volunteers from a monk seal watch program filmed the video, which shows 10-year veteran officer Ming Wang using pepper spray and striking 41-year-old Jamie Kalani Rice on a beach near Nanakuli.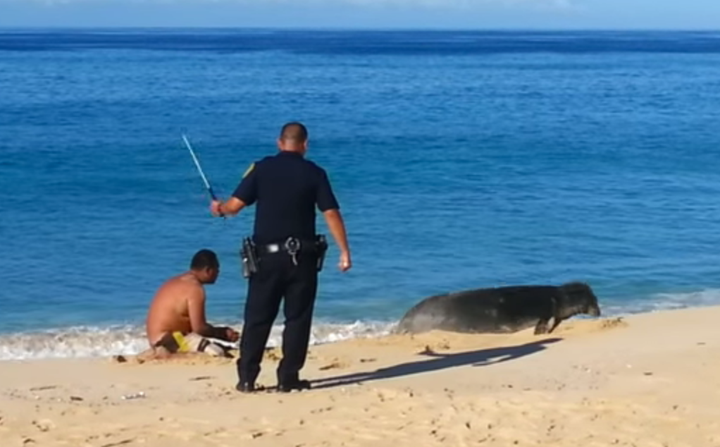 The incident started after Rice ignored signs warning people to give the animal its space. In the video, he can be seen throwing sand at the seal.
About six and a half minutes into the video, Wang approaches Rice and points down the beach, appearing to signal for Rice to leave the area. Shortly after, Rice screams something at the officer, causing him to pull out his baton.
Around the 9:15 mark, Rice starts to walk away, but the officer quickly pursues him. The officer unloads pepper spray in the man's face and strikes him numerous times with the baton below the waist. Once Rice is on the ground, Wang appears to kick him in the back before placing him in handcuffs.
The full, 11-minute video can bee seen below:
Wang said in his police report that Rice had refused orders to step away from the seal and kept walking when told he was under arrest.
The incident reportedly left Rice with broken bones in his hand, but he refused medical attention and signed a waiver of prosecution for injuries suffered during his arrest.
"This guy was a threat to no one other than the seal,"Attorney Michael Green told HNN. "And the seal and he had parted ways long before that. This is shameful."
Rice's family told Hawaii News Now that he has bipolar disorder, has been homeless and spent time in mental hospitals in Hawaii and Washington state. He reportedly told police he believed the seal was sick and that he was rubbing sand on himself and tossing it into the air in an attempt to heal the animal.
Wang, who has been back on full duty after prosecutors decided not to press charges last year, also has a criminal history.
In 2009, he was charged with misdemeanor domestic abuse and later pleaded guilty to misdemeanor assault and petty misdemeanor harassment, the Star-Advertiser reports. The change in charge reportedly allowed Wang to keep his job as a police officer and own firearms.
Rice was ultimately charged with harassing a monk seal. A grand jury later indicted him on the Class C felony charge, according to the Associated Press. In October, he accepted a plea deal and was sentenced to five days in jail.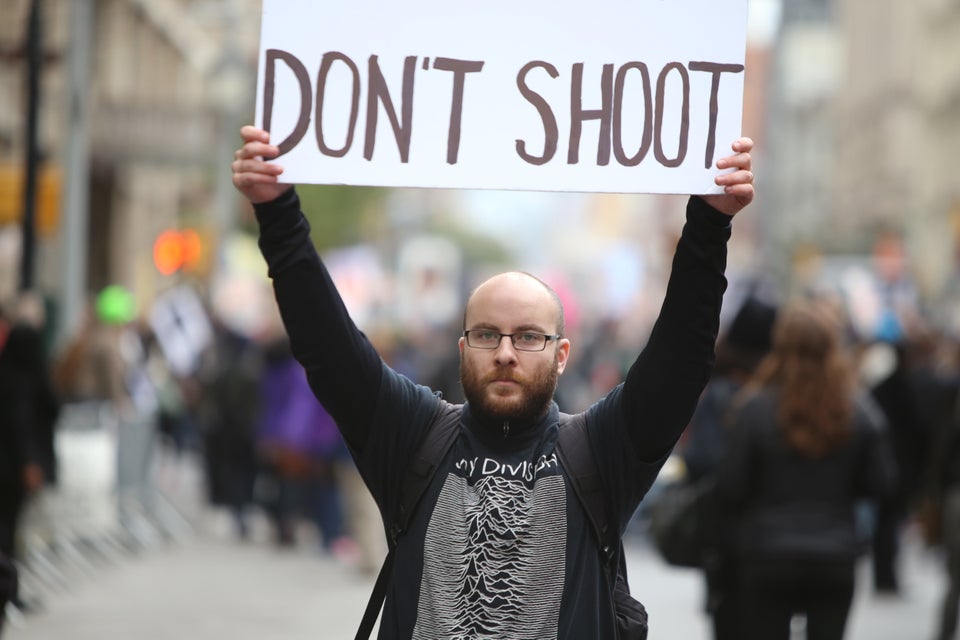 Police Brutality
Related
Popular in the Community