Kilauea volcano, on the Big Island of Hawaii, is one of the most active volcanoes on Earth, but getting face-to-face with the remote action is no easy task.
Thankfully, filmmaker Lance Page did the hard work for us.
His short film,"Kilauea -- The Fire Within," which was recently featured on National Geographic's Short Film Showcase, includes stunning time-lapse footage and unbelievable close-ups of new earth being formed and the violent spattering inside the lava lake at Kilauea's summit.
Despite being born and raised on the Big Island, last year was Page's first time seeing the lava up close. Needless to say, he was transfixed by the haunting beauty of Mother Nature's might.
"I've never been anywhere else on the planet that demanded as much respect and awareness for the natural environment around me," Page wrote on his website, noting that he has a new appreciation for Pele, the Hawaiian goddess of volcanoes and fire, after his time on Kilauea.
"Her unexpected beauty and unsettling sense of danger were nothing short of humbling and put so much into perspective. Kilauea really did change my life."
Check out the full video below: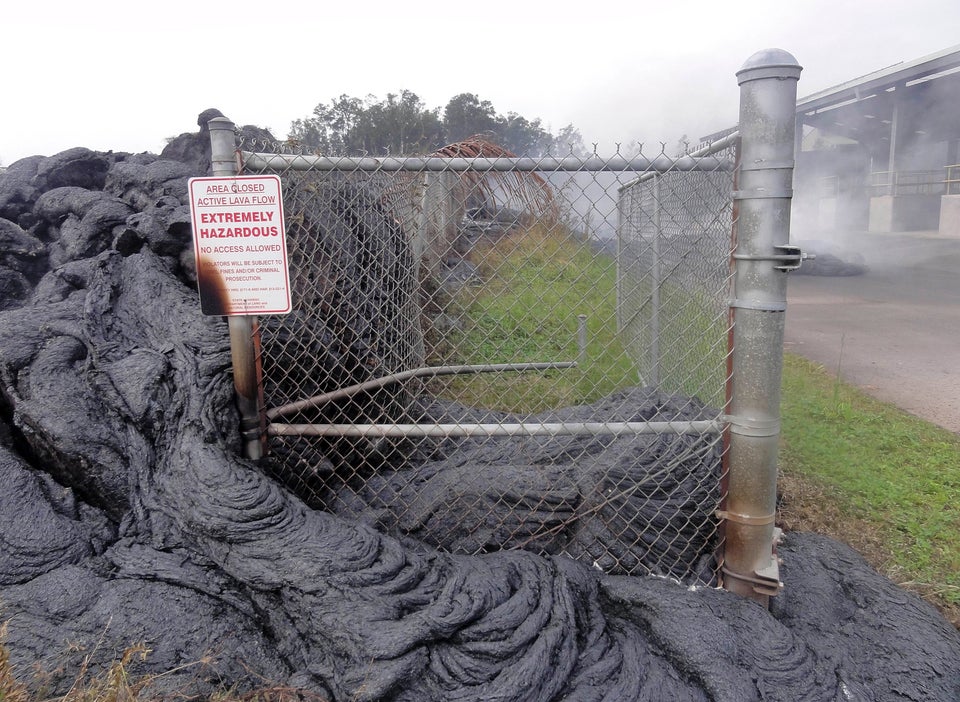 Hawaii Lava Flow 2014
Popular in the Community