WASHINGTON -- A video produced by anonymous airline employees is circulating around Capitol Hill, meant to show members of Congress that airplane cockpits are still vulnerable to being attacked if hijackers rush the cockpit when pilots are entering or exiting through reinforced doors mandated after the Sept. 11 attacks.
Under current protocol, flight attendants on many planes are stationed behind a beverage cart blocking the pathway to the cockpit whenever the cockpit door is open. Safety advocates want the government to mandate that airlines install a secondary barrier to prevent the cockpit from being vulnerable when the door is open, as United Airlines did voluntarily until recently, when it began removing the barriers from newer planes.
In the video, one passenger attacks a flight attendant guarding the drink cart and another rushes the cockpit when the door is open. The attack takes less than two seconds.
"It is a real airplane, and it is current employees who helped me out to make the video," Ellen Saracini, the widow of Victor Saracini, a pilot killed on Sept. 11, 2001, told The Huffington Post. "I cannot give you who helped me work on this because they are current employees."
Jon Adler, president of Federal Law Enforcement Officers Association, wrote a letter to the administrator of the Federal Aviation Administration this week asking the agency to re-examine the "remaining security risk" and support The Saracini Aviation Safety Act, which would mandate the secondary barrier.
"The standard security protocol of a flight attendant positioned in front of the door with a beverage cart is not the level of security the American people deserve," Adler wrote.
"The problem is that they are using minimum compliance, not maximum compliance," Saracini said. A secondary barrier, she said, is the most cost-effective way to prevent a breach of the cockpit.
"We are today potentially more vulnerable to a breach of the cockpit than we were on Sept. 10, 2001," Saracini said. She explained that while the Sept. 11 attackers needed five people to take over an aircraft -- two to get into the cockpit, the others to protect the cockpit from being breached -- terrorists wouldn't need anyone to protect the cockpit today because the doors are reinforced.
"Once that door is closed, nobody can get through," she said. "There's no secret code to get that door open, once that door is closed it can only be opened from the inside."
Before You Go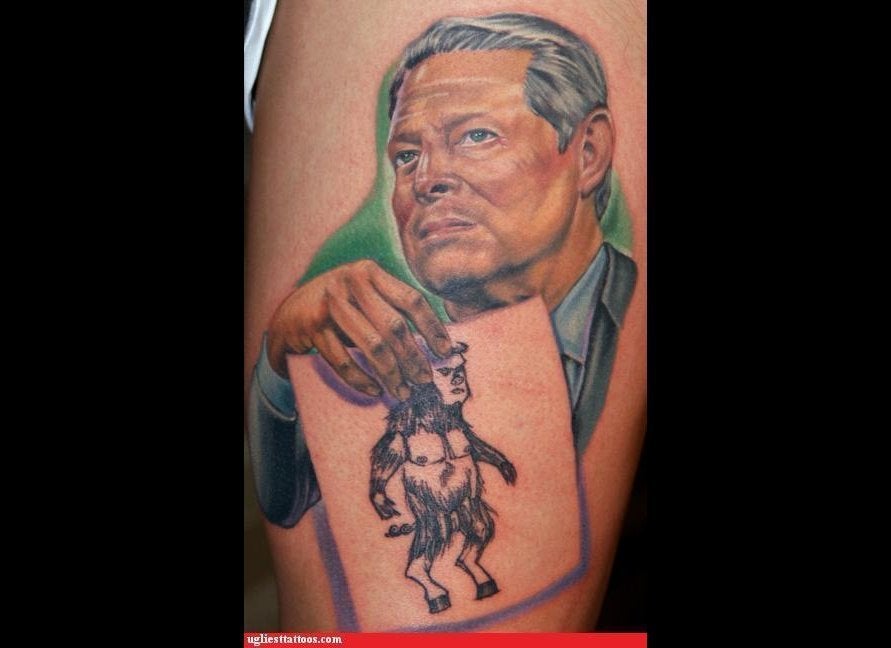 Political Tattoos That Really Suck
Popular in the Community