A Chicago couple is on heightened alert after they say home surveillance footage captured a stranger standing on their staircase as they slept on a couch below.
The terrifying scene was revealed to Jack Mackercher and Jordan Buranskas Monday after Buranskas noticed that her purse was missing, prompting the couple to review the footage, they told WLS-TV.
"We actually got into a little bit of an argument about it. He thought I left it at the restaurant the night before," she said.
The couple reasoned that the video would show whether Buranskas returned home with her purse or not. What they found instead turned their blood cold.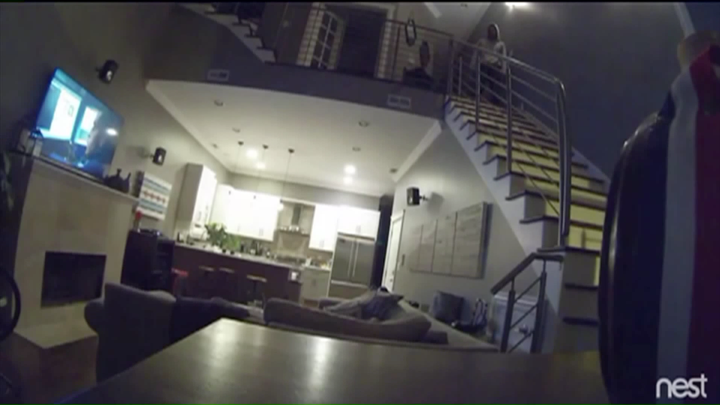 Around 3:30 a.m., while they were both passed out in Mackercher's living room, a hooded figure appeared out of the upstairs bedroom. The man then stood on the ledge and proceeded to stare down at them for several minutes.
"We were both like, 'What the hell, is this real?'" Mackercher told Chicago's DNA Info. "It was really quite creepy, especially when you see that happen in your house."
The TV was on, and they suspect that the intruder watched for several minutes.
"He stood there for about five minutes the first time then walked away, then came back and hovered over us again for another five minutes," Buranskas told WLS-TV.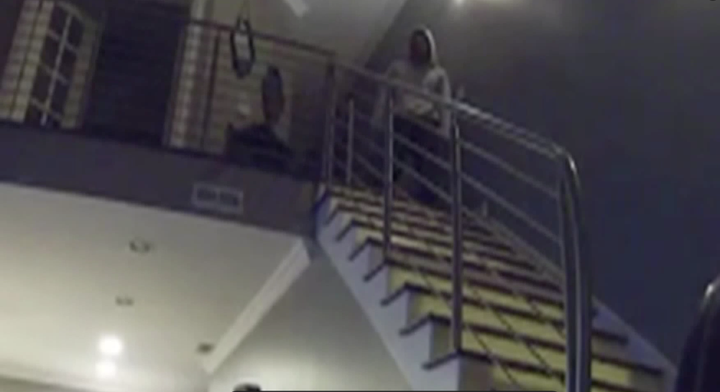 The intruder was so quiet and slow-moving that his presence didn't even tip off Mackercher's two dogs, they said.
The whole event left them clearly rattled ― and hoping that this guy, who's believed to have snatched Buranskas' purse, is caught soon.
The couple told WGN-TV that they believe the man got in through an unlocked door after climbing their building's fire escape. They said he's been dubbed the "Creeper Ghost" and is suspected in a string of burglaries in the area. 
Police detectives have been alerted and are investigating, they said.
REAL LIFE. REAL NEWS. REAL VOICES.
Help us tell more of the stories that matter from voices that too often remain unheard.
BEFORE YOU GO