Five Reasons 2016 is the Year of Video for Advertisers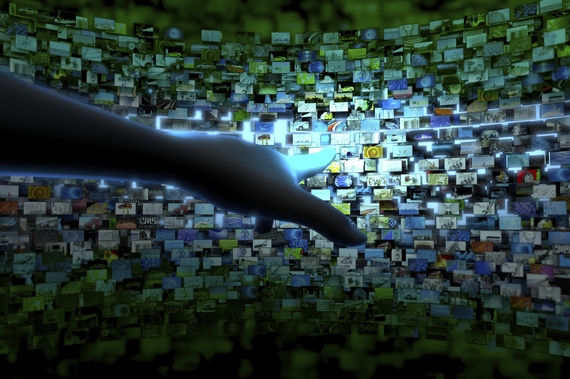 By Ryan Pitylak, CEO, Unique Influence (part of MDC Media Partners)
Walk out the door and ask someone on the street the first thing that comes to mind when you say "advertising" and I'm willing to wager you'll hear words like "video," "commercial," or "television." After all, modern advertising was built upon moving pictures. Ask a similar question about digital advertising and you'll probably hear about banners, popups, or Facebook ads. Digital video advertising has been on the rise, and 2016 is the year the video will kill the static social ad.
There are five reasons why it's the year of the video for advertising on Facebook and Instagram.
1. Availability of Inventory
More video inventory is available all the time. The days of the single video unit are long gone. Video is now available in a video carousel unit where you can mix and match multiple videos and images together for the greatest impact on Facebook or Instagram. These are great platforms for telling complex stories, showing off product benefits, and more. And if you only have images, thanks to the slideshow ad you can still use this method to reach your consumer. And that's just the beginning now that 360-degree video is available in the newsfeed. With Facebook's continued investment in virtual reality it's just a matter of time before this innovation becomes available to advertisers.
Video is massive and it's still growing.  Video is integral to Facebook and Instagram. And the numbers prove it. From late 2014 to late 2015 the number of video views on Facebook grew 8 times to more than 8 billion views. Per day. People spend an incredible amount of time on Facebook and Instagram, much of which is spent watching video.
Video makes sense as a part of your strategy and tactics for any kind of campaign. You can use it to launch a product with very specific direct response goals. Video can be part of sequential advertising campaigns, where you lead customers down the funnel with messaging relevant to where they are in the process. It doesn't take a master salesperson to tell you that shouting "BUY NOW" at the very beginning of the relationship likely won't work for many prospects.
4. Video Boosts Other Advertising
The question of how to best handle cross channel and cross platform advertising is at the forefront of every smart advertiser's mind. People spend time with a dizzying array of media every day, and you want to reach them in the best way in each individual place. It can be difficult to do that well, let alone making an entire system of advertising that interacts well across channels and platforms. Facebook video boosts the other forms of advertising you're already doing. Want to prime users for the TV commercial they will see in the future? Facebook can do that, and they've shown it actually works. If you're not coordinating your message across screens and devices in the future, you're going to be left behind.
5. Video is still the best creative canvas.
Let's come right out with it: Video is the king of creative. There might be a future straight out of the annals of science fiction where we tap directly into brainwaves and market with pure emotion, but it's going to be a while. Until the Facebook of the future makes a market for social consciousness advertising we're going to have to rely on video, and we'll gladly do so.
Facebook and Instagram will continue to be on the forefront of using video as a canvas for greatness. Facebook's latest ad unit is literally named Canvas, and features video heavily in order to boost engagement. Welcome to the future of video, courtesy of Facebook and Instagram.
Calling all HuffPost superfans!
Sign up for membership to become a founding member and help shape HuffPost's next chapter