I am very honored to have the web marketing guru Mauro Perrella back here with me. He's an international web manager with long-standing, extensive experience not only in Silicon Valley itself, but also in Europe and Asia. I want to hear his top tips for web success. Mauro Perrella is just thirty years old, a Millennial like me, and has been - and still is - one of the pioneers in the digital market. He is very well known for helping brands and personalities in terms of brand reputation.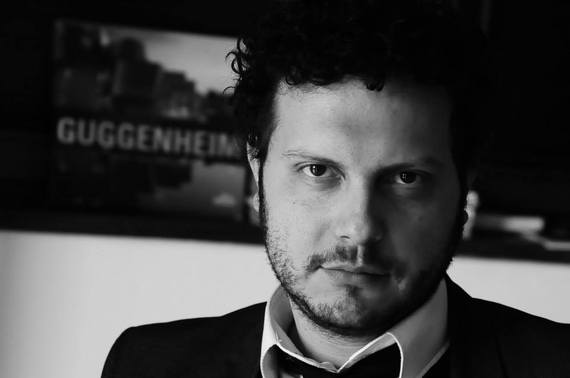 How important is it to have a focused web presence?
I would say fundamental. We all know that people will vet you at first sight on the principal search networks, so it is absolutely crucial to have the right visibility right there and then where everyone will see you. it is essential to have a strategic web promotion so that your presence can be structured.
Do you think it is important to be present and have a coordinated image in more than one social media platform?
If you want to promote a product, a brand or a personality you not only need to be present on many platforms but you also need to be there with a coherent and structured message and a strategy that will lead you or your brand to grow in terms of web promotion.
What do you suggest to a brand that wants to increase its visibility on the web?
I would say talk with professionals who know the business, have several briefing meetings and then draw up a structured web strategy from which to start. You have to be patient and create a constant campaign. Only with time can you really experience concrete results - as with anything else in life.
What would you suggest to a young person who wants to approach the web and build up a high reputation?
In recent years we've seen some very interesting case studies which have emerged in the field of web promotion. People who started from zero and built up an incredible reputation around them and who have a lot of people who are very loyally attached to their postings, those we term followers. This doesn't mean that everyone can reach that degree of success, since of course as with any business one will inevitably come up against many difficulties and obstacles along the way. Having a good business plan and a web marketing plan will, at the end of the day, make the difference between who make it and those who don't.
Are you talking about what we call influencers?
Exactly but the real influencers, like you for instance Simonetta, are really few, and they are those who realize and understand that this is a proper full-time job. They know that behind every business you have to put in determination, time - and a sound business strategy.
Are you saying this business is only for a select few?
Absolutely not, don't get me wrong, but I think that only those who really have an entrepreneurial spirit can obtain results. There are so many people with many followers, but only a small percentage is chosen by sponsors, by other media, by success and popularity. Defining a target audience is what is required.
What are the latest tendencies in the quest for an outstanding web reputation?
Videos are with no doubt the central interest point, occupying a place that once was occupied by pictures. Pictures are still very important but a video is really magical, indeed invaluable, for communicating and spreading your message.
What else can you tell us about the area of web reputation?
Today it is the most important thing. It is the very beginning of a web search. For a brand, a business, a personality, having a coordinated web image and a structured and solid reputation means going in the right direction and following a path to make wishes come true. The easier is that very first web search about someone, then the easier it will be to convey a message to its final destination.
You spoke about videos and web reputation. Do you have some small tip you'd like to share with us about this two tendencies?
The only real tip is to keep on working hard and to know that only those who understand the importance of communication, and at all levels, will achieve a good result. To keep on top of the game, remember that you need to have knowledge, to keep yourself updated, to be competent and be committed for the long haul. The web is increasingly becoming a real and established business and it must be treated as such. Only dedicated work, commitment, strategy and talent will take you to the final result. That whole "never give up" factor may sound an over-used trite cliché but that is because it is true. It cannot be emphasized enough how fundamental it is. For every entrepreneur. Especially in this field.
It is my hope that this interview will help and inspire you to get started.
As always, make your wishes come true.
From Philadelphia Simonetta Lein The Wishmaker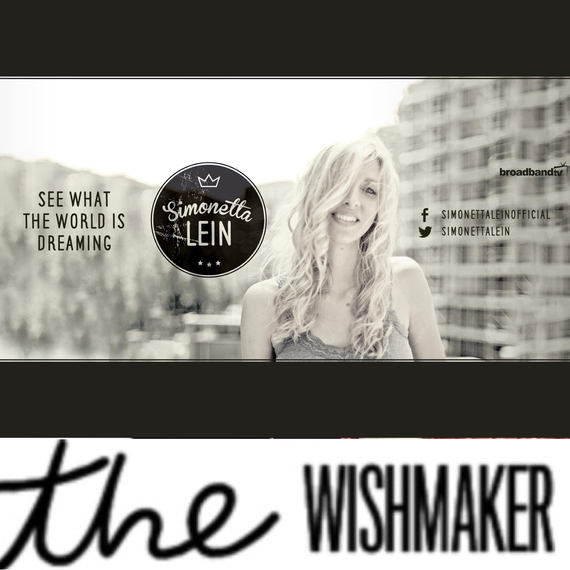 Credits: William Russell Edu Collaborator.
Popular in the Community