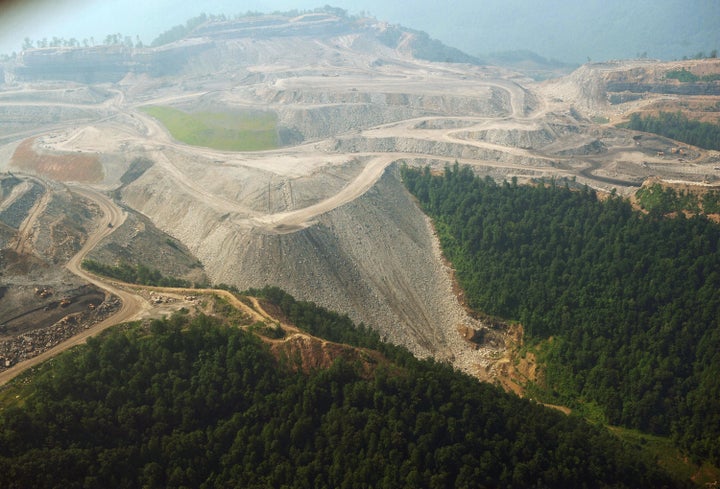 The fist time I visited Appalachia I was shocked. In place of the beautiful Blue Ridge Mountains that I was expecting was a moonscape. Deep gashes and fresh scars in place of decades-old mountain ranges. Thanks to mountaintop removal coal mining, more than 500 mountaintops in Appalachia have been destroyed... permanently.
However, the impact of mountaintop removal mining is hidden from most us. If you don't live in Appalachia it's easy not to see the devastation that the practice has caused. It's one of the only reasons, in my eyes, that something so shocking, so barbaric still exists.
Actress Susan Sarandon and Rainforest Action Network have teamed up to expose the tragedy of mountaintop removal, and show firsthand who and what is being sacrificed -- all for a tiny amount of our nation's coal.
Mountaintop removal, which involves dynamiting the tops off of mountains and dumping the remains into waterways, is an American tragedy. Plain and simple. The practice destroys hundreds of Appalachian mountains, contaminates drinking water and sacrifices America's communities for small seams of coal.
As Ms. Sarandon says, "mountaintop removal is an unnecessary, outdated practice with no place in our clean energy future."


REAL LIFE. REAL NEWS. REAL VOICES.
Help us tell more of the stories that matter from voices that too often remain unheard.