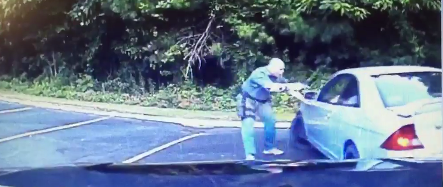 The state of South Carolina released video Tuesday of a Seneca police officer shooting 19-year-old Zachary Hammond, and said no charges will be filed.
The State Law Enforcement Division said Lt. Mark Tiller was within his rights to fire at and kill Hammond, who appeared to be fleeing during a minor marijuana arrest on July 26, according to Fox Carolina.
"After careful consideration of the facts of the case, a thorough review of the State investigation, and an extensive review of all applicable law, I have determined that no criminal charges should be filed against Lt. Mark Tiller at the State level," wrote 10th Circuit Solicitor Chrissy Adams. "I met with the Hammond family today and have informed them of this decision."
The state said previously that it wouldn't release video of the incident until it came to a decision on charges.
Warning: This video of the shooting is graphic.
The footage provides telling evidence. Tiller had argued previously that he feared for his life when the car veered in his direction.
The video, however, appears to show Tiller firing into the vehicle after it passed him, and then turn to another officer and yell, "He tried to hit me."
Tiller had also said previously that he fired two rounds into Hammond's upper torso. An autopsy later revealed that Hammond was shot in his side and back.
The state said it wouldn't release any more information pending a federal investigation into the case. Tiller could still face charges -- federal authorities launched an investigation after Hammond's family sent a letter to the U.S. Attorney General and the director of the FBI.
The Hammond family's lawsuit against the Seneca Police Department and Tiller is still pending.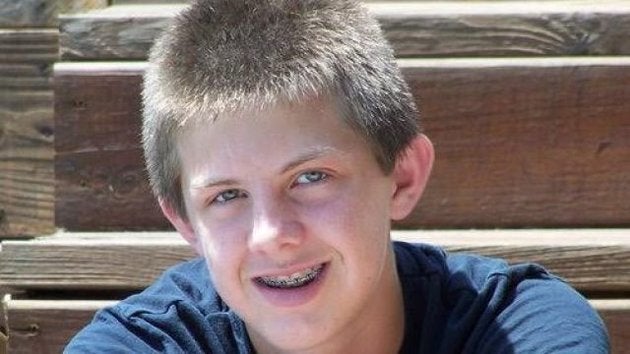 Ronnie Richter, the attorney for Hammond's family, said the state's decision to not charge Tiller was "surprising and disappointing," according to the Post and Courier.
Seneca City Administrator Greg Dieterrick released a statement Tuesday, saying it was time to move on from Hammond's death:
The past three months have been extremely difficult for the residents of Seneca, its city employees and the 45 members of its police force. While the effects of outside agitators to tear apart our community lingers, we are thankful the investigation has come to an end and shows Lt. Tiller was acting in self-defense. The night of July 26 was a tragic event for this community and I personally will always grieve for the Hammond family.
Read Circuit Solicitor Chrissy Adams' statement in full:
Popular in the Community