After this picture of a frozen McRib patty went viral last year, McDonald's basically had no choice but to embark on their current "transparency campaign" to give customers an explantation as to how their food is made. But after McDonald's released this video showing how the McRib is made, we're not sure if the campaign is going to help the brand or not.
The YouTube video features Wes Bellamy, a high school teacher that previously tweeted a photo of what he thought was a frozen McRib, and told people never to eat at McDonald's again.
The chain then sent Bellamy to Oklahoma City, Oklahoma to learn all about the cooking (cooking?) process of making a McRib, with Grant Imahara -- a former Mythbusters co-host who's currently in charge of the "deep dive" on McDonald's.
Here are all of the "EW" moments from the video:
1. When we saw this picture again **shudders**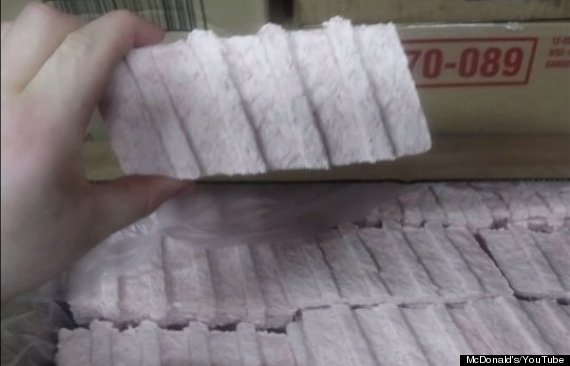 2. When we tried to guess what this was going to look like at the end of the video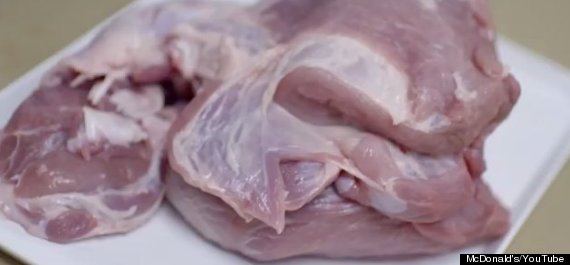 3. When the gang dressed liked they were entering a chemical warzone (aka a McDonald's plant) to check out the food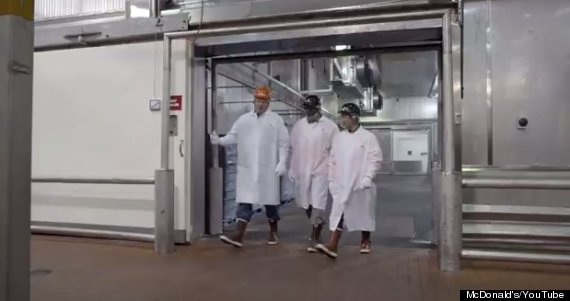 4. When we saw this vat of straight meat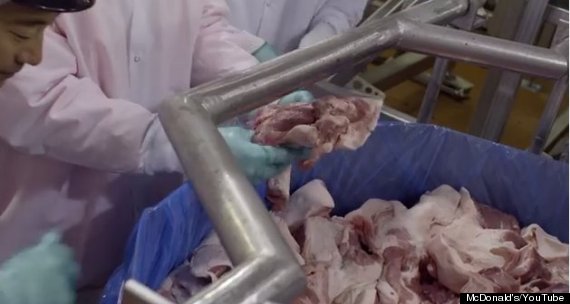 5. When that vat of meat turned into this, which looked a lot like the viral picture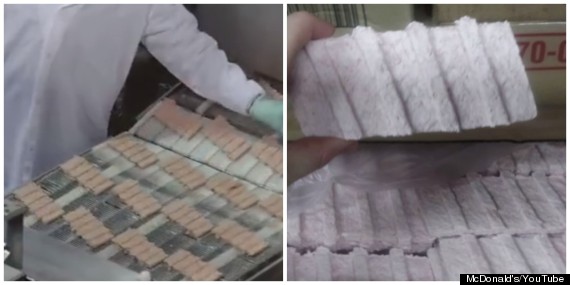 6. When this didn't look like the normal way to make Bellamy's "Grandma's barbecue"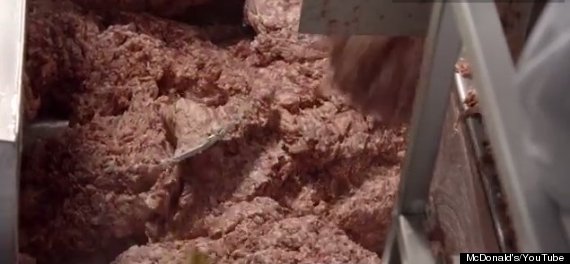 7. And, finally, when we saw the McRib just before it's cooked and sloshed in sauce. Yummy!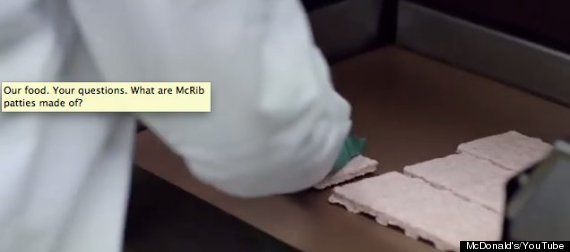 Despite Bellamy's "come-to-Jesus" moment about the McRib at the end of the video, we still feel like McDonald's "transparency" isn't exactly going to win patrons over with this field-to-factory-to-flash-frozen video.
Related
Before You Go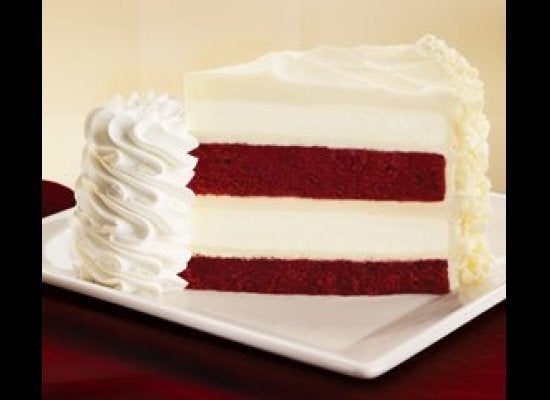 High Calorie Chain Meals