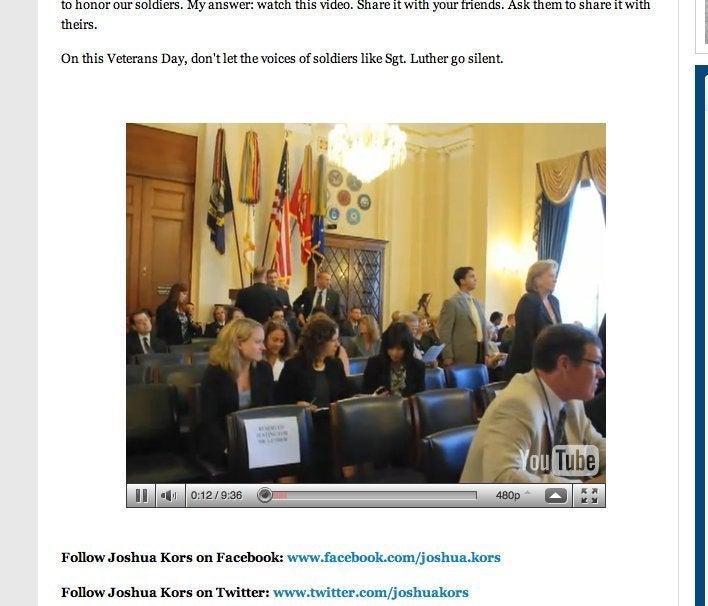 Some of war's most disturbing moments don't happen on the battlefield. Such was the case when Sergeant Chuck Luther sat before a Congressional committee and described how he was tortured by U.S. Army officials.
Luther had been confined to a closet at Camp Taji, Iraq. He was held there for over a month, under enforced sleep deprivation, until he agreed to sign documents saying his mortar fire wounds were caused by a pre-existing condition, making him ineligible for benefits.
Below is a video of Luther's testimony, as he lays out the graphic details of his torture. As a reporter who covers veterans' issues, I'm often asked what Americans can do to honor our soldiers. My answer: watch this video. Share it with your friends. Ask them to share it with theirs.
On this Veterans Day, don't let the voices of soldiers like Sgt. Luther go silent.
Popular in the Community