Vindata isn't exactly what you'd expect coming up in the electronic scene. Growing up heavily influenced by the hip-hop scene, their passions took a detour when they were intrigued by the scene, stylings, and atmosphere of the dance world. Their passion for production didn't go unnoticed, and the duo of Branden Ratcliff and Jared Poythress have since been signed by Skrillex's lable OWSLA. I recently got to chat with the guys, and get an idea of how their success came to be, and to discuss their phenomenal new video for "Getting Away."
The new video is kinda experimental (as Branden and Jared will discuss in the interview), but in such an artistically phenomenal way. The dreamy introduction sequence introduces our characters; human beings in an assortment of scenes. A biker riding through housing towers, a group of friends enjoying each other's company in the night, a dancer in her rehearsal studio, etc. There's an auteuristic nature to which director Simon Hutchins introduces us to the story within the video that is cryptic, but enthralling. It's when the hook builds that we're introduced to the one interconnected aspect of the video, a muddy sludge that each character has within their possession.
I'm super stoked to have been a part of releasing this music video, and do hope the best for the rising Vindata. Between the music and the artistic visualizations, I'd say these guys have a pretty solid foundation to build up from.
Shawn: Explain how this happened, where did you guys get your start?
Jared: Well, we both got introduced to music in a similar way. Both of us grew up in church playing drums for our choir, and listened to Hip-hop and R&B all throughout high school. With amateur software we started dabbling in production, but things didn't really get serious until much later.
Branden: While working our day jobs, a mutual friend introduced us and we sort of hit it off right away. What connected us musically was that we were inspired by the same producers (The Neptunes, Timbaland, Kanye West, Dr. Dre, etc).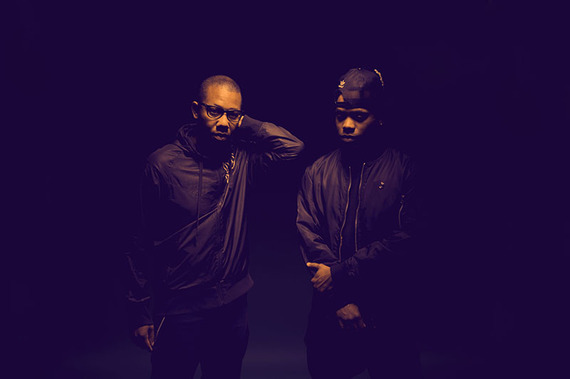 Shawn: What caused the transition from hip-hop to dance music? I was told you guys were given a copy of a Justice album, but how did this affect you, and make you want to shift your genre and explore the world of dance music?
Branden: The atmosphere and type of energy dance music has is what brought us in. Everything and everyone was so positive and we'd never seen that in the Hip-hop world before. To be honest, hip hop has a tendency to have a more realist approach, while dance music is more idealist. Dance music imagines where we can be versus where we currently are, and we admire that. It's all about progression. When we first heard Justice's Cross (and a bunch of other albums out at the time), we saw a snapshot of what music can be. It was that next level.
Shawn: So then how did you choose to go from French-Disco-House to Future Bass?
Jared: Honestly, the French-Disco-House-Electro phase was just us experimenting with our sound and getting our feet wet with dance music in general. At the time, we didn't really know much about dance music, or how to create it. We were just infatuated with the energy. After awhile, we stepped back and looked at it from our own personal perspectives. We wanted to make electronic music that came from our roots, a place that was familiar. Since we both grew up on Hip hop, Gospel, and R&B, we realized we needed to express that foundation within the world of dance music, naturally. We didn't know we were making "Future Bass" until one of our friends told us. We had no idea that sub-genre existed.
Shawn: You say that you draw inspiration from punk, indie-rock, and "experimental stuff." Can you elaborate on "experimental stuff"? What do you like the most and why?
Branden: Our inspiration from punk and indie-rock is more rooted in the concept of individuality than it is music. Those genres channelled the DIY approach and embraced uniqueness, which is what we try to facilitate as artists.
Jared: We're big fans of the Experimental/ "Beat Scene" in electronic music. Artists like Tokimonsta, FlyLo, Shlohmo, Baths, and Teebs are some of our favorites. I think we like them because they take so many artistic risks. They rarely play it safe.
Shawn: In the video, the dancers are smearing each other with a black, muddy substance. Can you explain this? What's the significance?
Branden: The overall theme is to show the connection between an assortment of individuals in day-to-day life. All these people have a connection. They're all falling for someone, and it's portrayed by them finding the black liquid on themselves. The black liquid symbolizes the change they're feeling. Throughout the video we explore how each person reacts to this change. Some embrace the black liquid and spread it over themselves, some fight, and some start to dance.
Shawn: What drew you to this interpretive dance feel to the video? Who was the director, and what drew you to his style?
Branden: The interpretive dance idea and general concept of the video was done by the director Simon Hutchins. He put together the treatment, and we were really intrigued by the symbolism and moody tone. To us, it resonated perfectly with the song.
Jared: Initially, Simon's attitude towards the project was what drew us in. He treated it as a passion project, and we like directors who actually like and are inspired by our music. It was a pleasure working with him and having the opportunity to share this.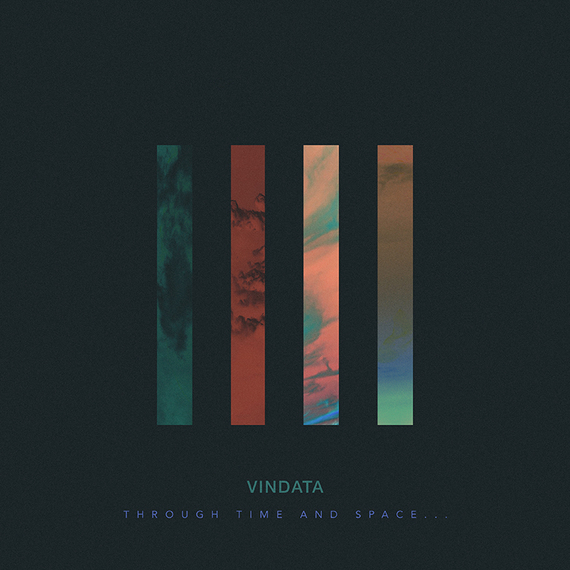 REAL LIFE. REAL NEWS. REAL VOICES.
Help us tell more of the stories that matter from voices that too often remain unheard.