Who knew that watching a road being surfaced could be so enjoyable?
Aerial footage of trucks laying bitumen in rural Western Australia is going viral, with more than 14 million views on Facebook so far.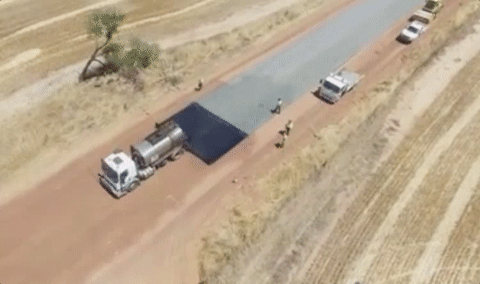 The Shire of Moora authority posted the drone-filmed clip online in December to showcase the road's upgrade.
"We had a lot of views by Christmas, might have been about 5,000 which we thought, 'Geez that's a lot,' but around New Year it just took off," Alan Leeson, the local government authority's chief executive, told WA Today. "We thought, 'Oh, we've been hacked, but it's all been checked out."
View the full clip above, but be warned: It is addictive.