Damning video has surfaced in the case of a Florida school resource officer accused of abusing a 13-year-old black student.
Badia was called to the lobby of Kissimmee Middle School on May 8 to handle an altercation between the boy and his mother, according to news site Click Orlando. The cop instead escalated the clash by shoving the boy, then slammed him to the floor.
"He came in with such a hostile manner, like he was ready for war," the teen's mother, Alexis Richmond, told WFTV.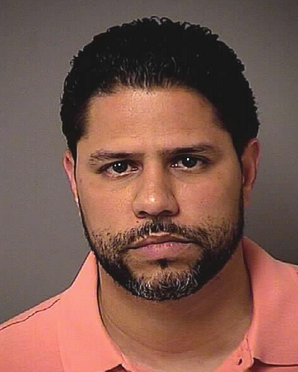 Prosecutors have added a new charge of battery against Badia, WFTV reported.
A call to the Kissimmee Police Department was not immediately returned. Badia was placed on paid administrative leave after his arrest.