An underwater video posted to YouTube Tuesday captures portions of a coral reef being obliterated by a cruise ship's anchor and chain in mere seconds, a stunning contrast to the estimated centuries it took to grow.
The disturbing five-and-half minute video was reportedly shot along the Grand Cayman Island's western shore on the same day it was posted.
"As you will see in the video, a massive portion of the reef out front from Don Fosters and Eden Rock was completely destroyed today," Scott Prodahl, who posted the video, wrote.
Prodahl claims that the Spanish cruise ship Pullmantur Zenith, which is owned by American Royal Caribbean Cruises, had been given permission to anchor despite it being a protected zone -- so it did.
A Royal Caribbean spokesperson confirmed the video's time and location to The Huffington Post but stated that it's an unprotected area that's designated for anchorage by the government.
"This is a very unfortunate situation and we will work closely with Grand Cayman authorities to ensure this does not happen again," Global Corporate Communications Director Cynthia Martinez stated in an email. "Royal Caribbean Cruises Ltd. understands the importance of protecting the marine environment and sustaining the well-being of the places we visit. Protecting the health and welfare of our oceans is always foremost in our minds."
Scott Slaybaugh, the Cayman Islands' Department of Environment deputy director, told HuffPost the area was "seldom used" for anchorage by ships. It therefore contained "remnants of coral reef that we were not aware of," he said.
"Although this reef was in a distressed state prior to the anchoring, we view any loss of any coral reef as highly regrettable in this age when coral reefs worldwide are in decline," he stated.
"Both the ship's captain and harbour pilot followed established guidelines, so this is not a case of negligence or error on their parts. We do intend to follow up to see if damage may be mitigated and to review the operational procedures for any alterations that may prevent future incidents," he added.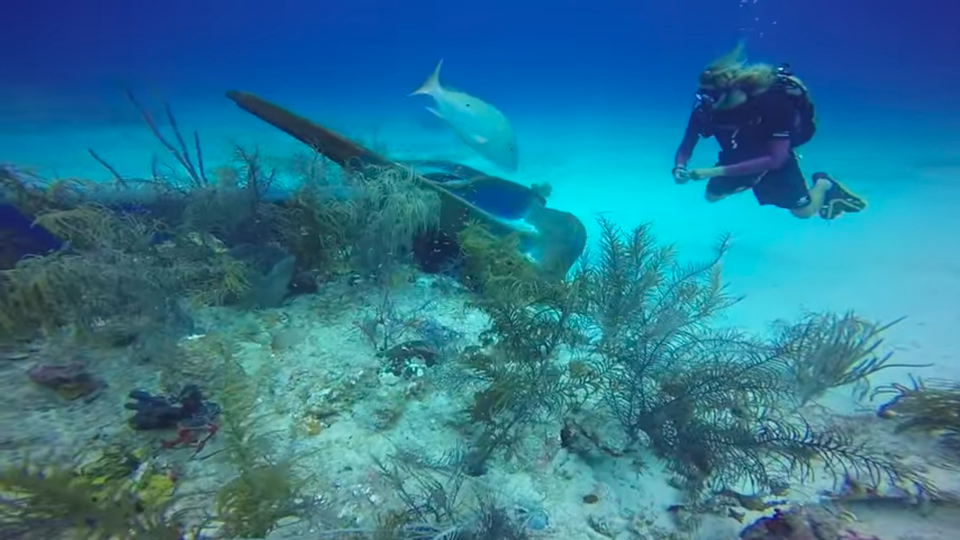 Anchor's destruction in coral reef captured on video
"We would have a hard time saying that's an offense, even though the law does state that any damage to coral reef is a violation of the law," he said.
According to a map on the islands' Department of Environment website, the island's entire west coast is marked as a marine park, meaning that anchoring is prohibited under most circumstances -- particularly by boats larger than 60 feet and in non-sandy areas.
The department's website further stresses that it's considered an offense "for anyone without a license to cut, carve, injure, mutilate, displace or break any underwater corals, plant growth or formation."The disturbing five-and-half minute video was reportedly shot along the Grand Cayman Island's western shore the same day it was posted.
"Many, if not most, corals grow at a rate of less than half-an-inch a year; so if the underwater beauty which has taken centuries to develop is to remain for the future enjoyment of everyone, residents and visitors must act responsibly," the department site states.
The islands' Marine Conservation Laws, seen on the islands' tourism website, also state that, "Damaging coral by anchor, chains or any other means ANYWHERE in Cayman waters is prohibited."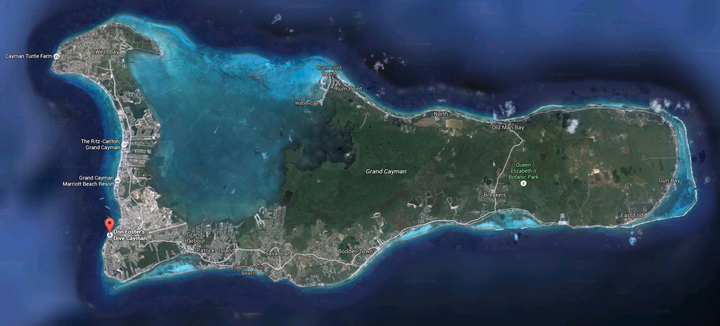 Prodahl vents on his Youtube page that in the last several decades, this portion of the reef was never needed as an anchorage site for cruise ships, "…but for some reason today, when there was only 4 ships in port, it was deemed necessary."
He questions how "in the name of conservation," the public is prohibited from fishing or taking an empty shell from marine parks like the one they filmed, "but for some reason you can drop an anchor and wipe out a reef that took thousands of years to grow."
"This video was shot roughly an hour after the anchor was dropped, I can't imagine what it looks like now," he continued.
As of Thursday afternoon, Prodahl's video had been viewed more than 500,000 times. It's invited some scathing public criticism in his comment section, as well as on Reddit and Twitter:
Requests for comment from Prodahl, as well as several other major cruise liners on their efforts to prevent similar destruction in the area were not immediately returned.
This is the second time reef has been destroyed in the area by a cruise ship, at least since August 2014, Cayman 27 reported.
At that time Carnival Magic dropped its anchor outside of a designated anchorage zone not far from the site of Tuesday's destruction.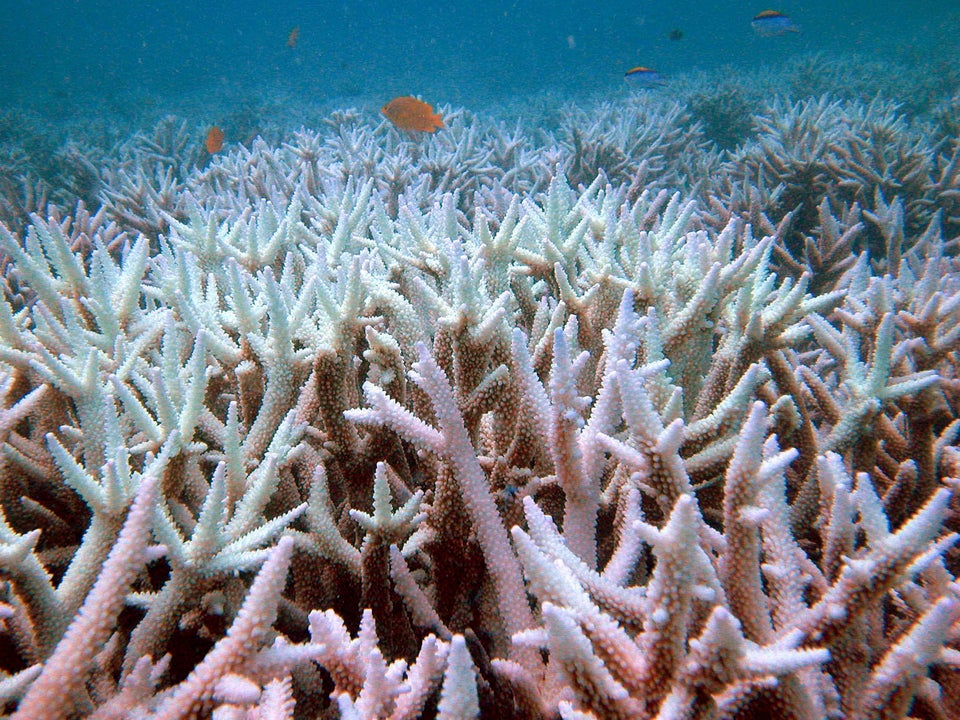 Great Barrier Reef
Popular in the Community