When it comes to high-intensity thrills, The Joker is no joke.
Several test dummies, one with a GoPro camera strapped to its chest, took part in Wednesday's first test run, which began with a 90-degree lift up 12 stories.
Once at the highest peak, the dummies are seen somersaulting at least six times through the air, causing their feet to freely flip over their heads toward the open sky.
The park touts the design as "the most insane coaster in the history of Six Flags Great Adventure." It follows similar 4D coasters at Six Flags Magic Mountain in California and at Six Flags Fiesta in Texas.
The Joker is expected to open on Memorial Day weekend.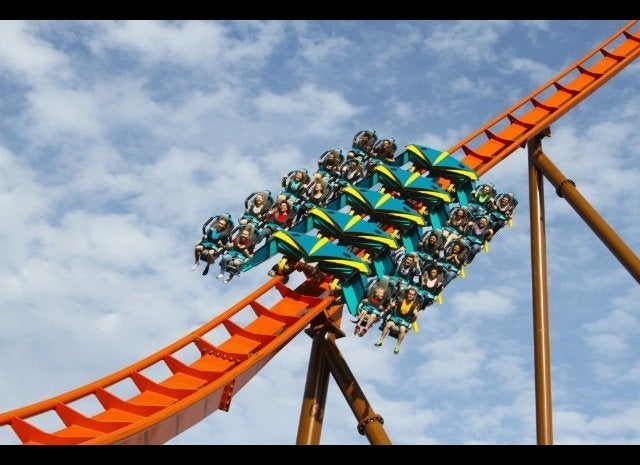 The World's Most Terrifying Roller Coasters