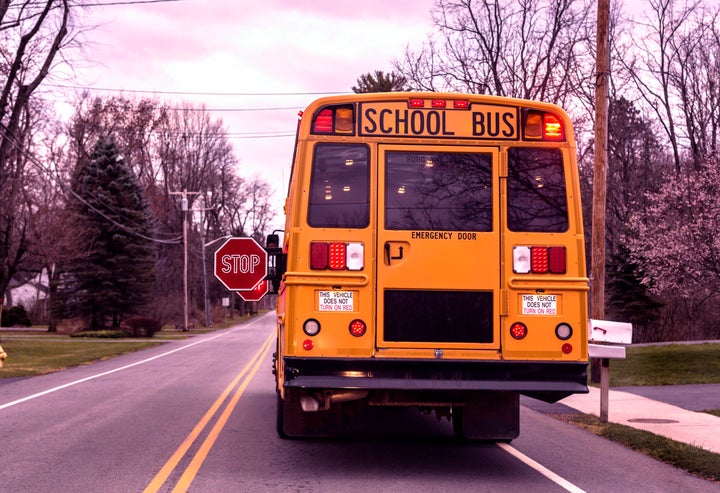 A Memphis elementary school teacher is under investigation after a child recorded him dragging another child off a school bus by his feet last week.
A representative for Shelby County Schools told local outlet FOX13 that students from Robert R. Church Elementary School had gotten into a fight, and the teacher had boarded the bus to intervene.
But video appears to show a tense situation made worse. Several children cowered in their seats as the unidentified teacher grabbed one student, who thrashed and screamed for his mother while the teacher pulled him down the aisle and off the bus ― mostly while the child was upside-down.
The student was identified by local news as the 7-year-old son of Memphis resident Kimberly Hardin. She shared the footage publicly on her Facebook page on Monday, encouraging others to spread the word.
Hardin said another parent at the school contacted her about the incident, which occurred on April 12. The parent showed her the video, which corroborated her son's version of the story.
"I feel bad. I didn't believe my child," Hardin told local CBS affiliate WREG. She said her son was left with bruises and a concussion from hitting his head.
In a statement on the incident, a representative for Shelby County said the teacher in question has been placed on leave:
The safety of our students is always our top priority. This incident was immediately reported to the appropriate authorities, and it remains under investigation. The employee in question has been removed from the school while the matter is being investigated.
Research has shown that black children often receive harsher, more physical punishments than other students. However, details on the incident and its timeline are scarce, including why the school did not appear to immediately contact Hardin.
Popular in the Community