A routine traffic stop in Northeast Ohio ended with a white police officer pummeling a black man with his fists as he was lying on the ground.
Video captured by a bystander on Saturday and posted to Facebook shows a man, identified by Euclid police as 25-year-old Richard Hubbard III, lying on his back in the street as an officer straddles Hubbard's chest and slams his head into the pavement.
The officer then squats on Hubbard's stomach and delivers more than a dozen blows to Hubbard's face and head as another officer helps restrain the man.
It's unclear from video how much Hubbard, 25, of Cleveland, was resisting when he was being punched.
WITNESS VIDEO SHARED ON FACEBOOK:
In a statement, Euclid police said the incident began when Hubbard, who was driving a 2011 silver Hyundai, failed to come to a complete stop at a traffic light Saturday morning.
During the traffic stop, Hubbard was ordered out of the car, at which time police say he ignored the arresting officer's commands.
In the dash cam video, you can hear the officer tell Hubbard to "face away" from him, but he appears to give Hubbard little time to comply before shoving him into the side of the vehicle. A struggle then ensues.
Police said Hubbard, who was ultimately charged with driving under suspension and resisting arrest, was medically examined at the Cuyahoga County Jail. He was released after posting bond.
According to Euclid Mayor Kirsten Holzheimer Gail, the police officer seen in the video striking Hubbard has been placed on paid administrative leave. His identity has not been released.
"The videos of the incident on Saturday morning raise some very serious concerns," the mayor said in a statement on Monday. "We have policies and procedures in place to ensure that all use of force by police are both lawful and justified. I can assure you the incident will be reviewed thoroughly and appropriate action will be taken."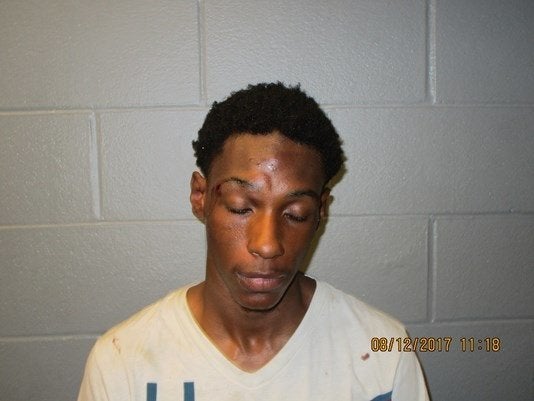 Protesters reportedly gathered outside city hall on Monday to rally against police brutality.
"The reason I am here is because of the failure of leadership," Rian Brown, a Cleveland Black Lives Matter activist, told Cleveland.com. "The city government fails to respond to black folks. This is nothing new. This is something we are seeing all across the country."
REAL LIFE. REAL NEWS. REAL VOICES.
Help us tell more of the stories that matter from voices that too often remain unheard.
BEFORE YOU GO
PHOTO GALLERY
Black Women Killed In Police Encounters