The election of Donald Trump left many Muslims around the country ― along with a host of other religious and ethnic minorities ― feeling fearful. Many feared not only what a Trump presidency would mean for their civil rights, but also what kind of hate and aggression it would unleash.
The number of reported assaults against Muslim Americans has reached a record high since right after Sept. 11. Muslim women who wear hijabs are often some of the most visible in their faith, making them vulnerable to such attacks.
The day after the election, Chicago-based self-defense instructor Zaineb Abdulla said she received a wave of calls from members of her community asking for tips on protecting themselves from would-be attackers.
"In this new era of yelling insults and ripping off hijabs, my community's first instinct was fear. Our second instinct was action," she wrote in an op-ed for Middle East Eye.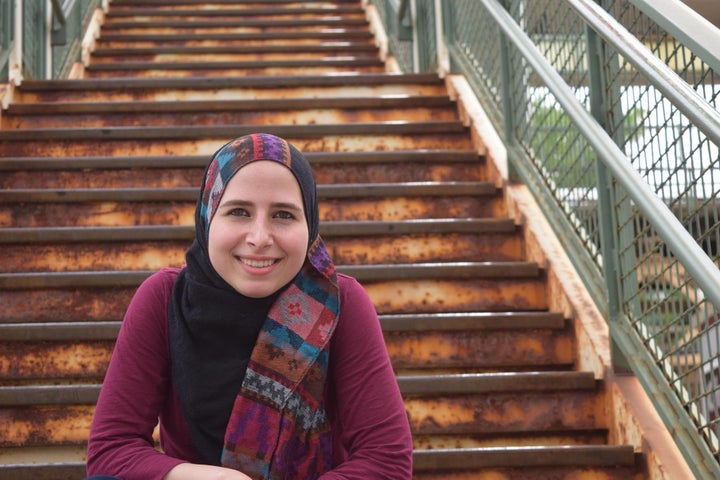 Abdulla teaches Brazilian jiu-jitsu classes and serves as vice president at Deaf Planet Soul, a Chicago non-profit that works with people who are deaf and hard-of-hearing. She and fellow instructors at the organization responded to the community's concerns with a series of guide videos that have gone viral in the days since Abdulla posted them on Facebook.
The Saturday after the election, she met with fellow fighters Misho Ceko and Patrick Gatbunton to develop a now-viral series of videos called "Hijab Grab Escapes." The next day, DPS hosted its first "Hate Crime Survival Seminar" to teach the techniques in person.
Abdulla posted the two videos on her Facebook page on Nov. 15, guiding Muslim women through simple maneuvers to defend themselves against a "hijab grab" from the front or back. Both videos are narrated to explain the techniques, and Abdulla provides American Sign Language translation.
"In the current social climate, self defense is becoming even more important for women, people with disabilities and visible minorities," Abdulla told The Huffington Post. "Muslim women often walk with a target on our heads ― the hijab is such a powerful symbol, it's easy for bigots to spot us and attack."
The fear isn't just speculative. The day after the election, a 19-year-old student at San Jose State University reported that a man yanked her hijab from behind as she was walking to her car on campus. In October, a man was sentenced to a year of probation for ripping off a woman's headscarf during a May airplane flight.
Abdulla said she hasn't experienced anyone directly grabbing her hijab, but she has received other forms of intimidation. "I've experienced hate in many other ways ― yelling, spitting, [and] idiots making 'bomb' noises when I walk past," she said.
In the weeks leading up to the election, DPS began offering one-hour self defense seminars at community centers, mosques, schools, churches, and other local sites, Abdulla said. The non-profit held its first two-hour Hate Crime Survival Seminar the Sunday after the election, with a mixture of Muslim and non-Muslim women present.
"When we first launched these classes, we actually designed them to be specifically inclusive of the deaf, which is why we were always sure to teach in ASL and have all information visually accessible," she said.
The last 45 minutes of the seminar were spent discussing how to identify and report hate crimes and verbal assaults and what to do as a bystander, Abdulla said. "It was such a wonderful safe space where women were able to open up," she told HuffPost.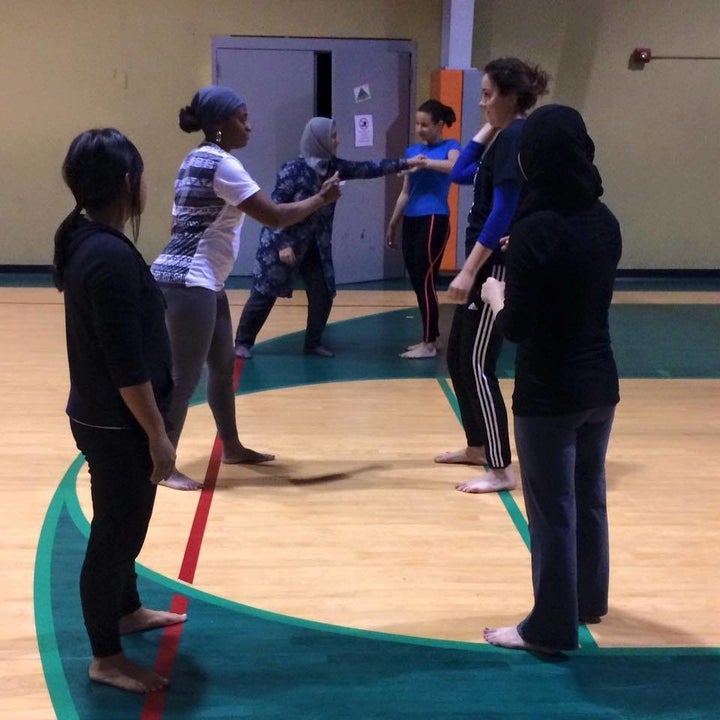 Abdulla collected surveys from the women after the class and found that all of them reported an increase in self-esteem and feelings of safety while out in the community after participating in the seminar.
DPS has three more Hate Crime Survival Seminars planned for the coming weeks. Following the viral success of the "Hijab Grab" videos, Abdulla posted another video on Facebook on Friday inviting the public to donate to Deaf Planet Soul so she and other instructors can continue developing their self-defense programs.
"These classes are only possible through the generosity of our community," Abdulla told HuffPost. "Our self defense classes and Hate Crime Survival Seminars are designed to give women the tools they need to stand up and fight back. By working to increase self esteem and self confidence in addition to basic self defense knowledge, we are strengthening women in body, mind and spirit."
"In a world of responding with fear," she added, "we're choosing to fight back."
Support HuffPost
The Stakes Have Never Been Higher
Related
Before You Go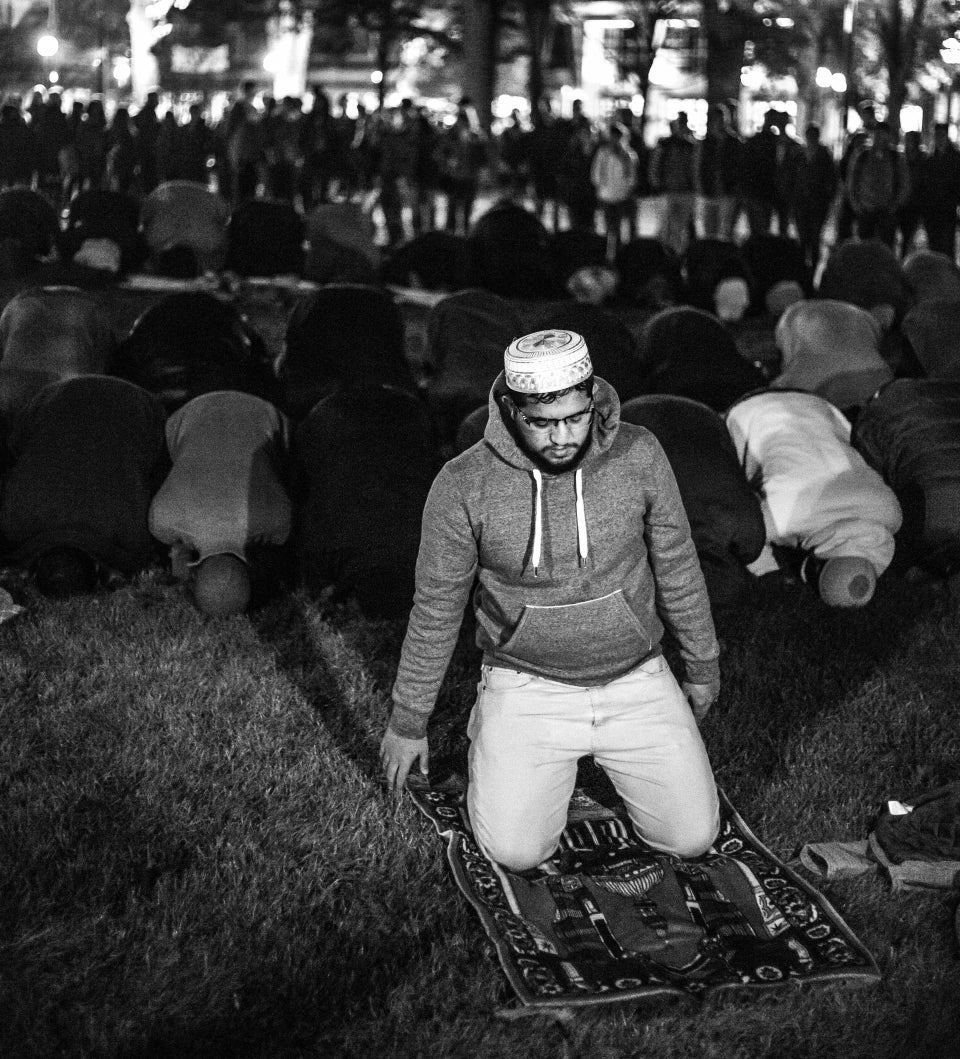 Interfaith Allies Surround Praying Muslims With Circle Of Protection
Popular in the Community