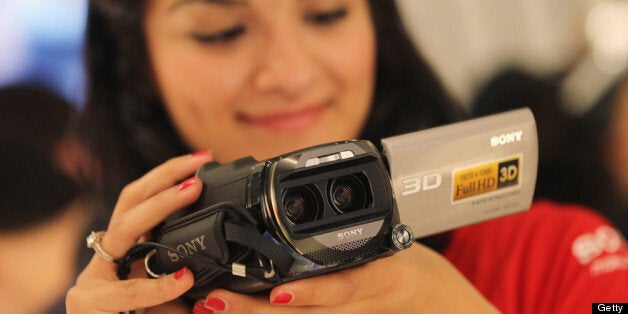 I attended a conference back in February that completely changed my view on customer service. While there, I chatted with the founder of a company that provides a specialized technology that allows employees to interact via video chat. After very little time with the product, the founder told me that his company was experiencing a huge uptick in revenue and better sales conversion rates than even the month prior. He talked about video conferencing like it was his religion.

This conversation got me thinking about the merits of video in general. It reminded me of the last time I was video chatting with a family member or a friend and how much closer I had felt to that person versus if we had been just talking over the phone, text or instant messaging. Video builds bonds. Seeing someone's mannerisms and face-to-face eye contact can make a huge impact.

So I went back to my office and instituted a new rule: every time a customer commented positively or negative on our company's Facebook page, we would send them a 15-second, in-person "thank you" video. We tested it. Within minutes of a comment, one of our team members would pick up our camera and record another team member thanking the customer (by name), upload the video to YouTube and then post the link on Facebook. (Here's a fun example.)

The reaction was straight-up shock. Customers were emailing me asking if it was a joke, if the person in their video was actually the same person they had just been talking to over the phone. Yep, I said. Shock quickly turned to love. When one of our team members opted to rap a 30-second thank you video to a customer, he received a rapped thank you response to his thank you. Pretty great. And entertaining, I might add.

Today we are video-happy. We don't limit our videos to thank yous. We also do a fair amount of "sorry" videos when customers voice discontent with the service they've received (here's an example). We find that once we send them a sorry message (along with rectifying the situation around service or product, of course), they are likely to become some of our biggest champions.

I recommend all companies do this. Here are a few ways to make video part of your every day.

Set up a YouTube channel for your company
This is super easy (check out this tutorial) and can serve as a space for all of your company's video content. Note: You can create private videos if need be (for customers with concerns they don't want publicized, for example).

Train employees? Nah
The beauty of 15-second videos is authenticity. Don't worry about training your employees on how to act in front of the camera. Just let them be themselves, to look into the camera and make sure to smile. With great employees, great videos will be produced.

Use the camera in your pocket
We did invest in a video camera for this campaign, but you really don't need one. Most smart phones have excellent video camera capabilities; just use what you already have.

Don't forget to measure
Measurement is essential when it comes to customer service campaigns. Try your video campaign out for a few weeks and then circle back with your account managers. Have adoption rates increased? Has churn decreased?

You'll be surprised with the positive reactions you get. Good luck and start filming!