A woman in London who ordered a table set from eBay found herself swimming in a sea of confusion when she opened her boxes to discover 40 plastic bags filled with fish.
A trending video posted to Facebook yesterday shows 21-year-old Becky Smith examining the bags, while 30-year-old Jacqueline Johnson records.
"F***ing what am I going to do with them? What is it? Are they taking the piss?" Smith says in the video.
"That's what you get for shopping on eBay," Johnson says at one point in the video.
"I ordered a glass table, and I received fish," Smith says. "F***ing fish! I don't even like the c***s."
In a Facebook post, Johnson asserts the video was not staged.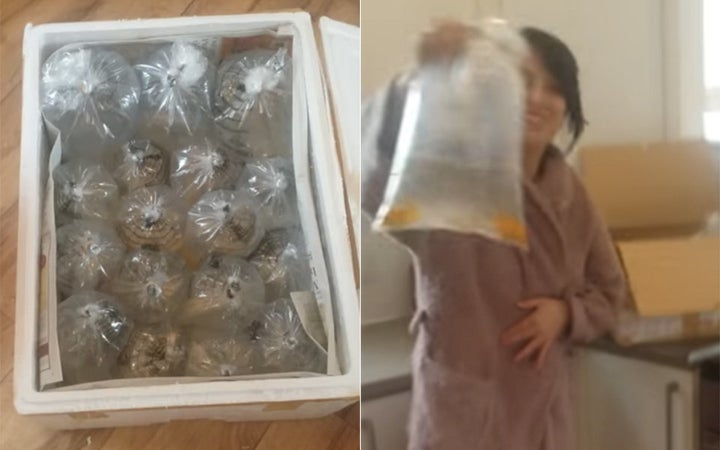 "It wasn't a set up, it was completely genuine," she posted.
A Facebook video posted this morning features Smith and Johnson, with Johnson telling viewers, "The fish are safe. They're all okay." She also says she woke up to more than a thousand friend requests.
In the comments of the original video, Johnson says the packages were the result of a a delivery mix up, which was later corrected. Smith's chairs went to a local pet store, and Smith received the fish by mistake.
"I said to the courier, you have made my f***ing day," Johnson posted.
Popular in the Community