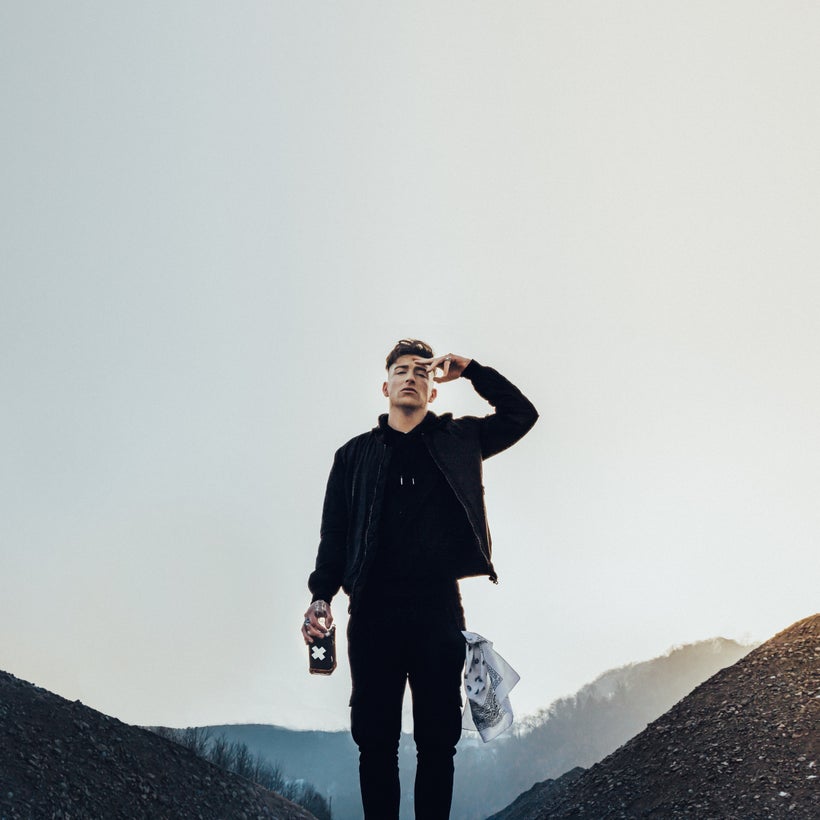 Singer and songwriter Lloyd P-White resides in London, where he's getting ready to release his latest single via Ditto Music. It's called "Save You," and it was self-recorded in his bedroom. The single is set for release on June 23, along with a video co-directed by Ray Uscata.
Stylistically, P-White fits into the hip hop genre, which emphasizes the bass line and stylized rhythms. However, in my opinion, P-White includes slight but tasty influences from crunk and reggaeton that give his music a unique sound and an exotic flavor. I especially like the hint of reggae spice in "Save You."
"Save You" starts out with a keening synth, then adds guitar and snaps, along with a catchy groove. The guitar drives the melody, which is infectious, as the synth accents provide the tune with an understated ebullient and expansive nature. After the synth intro, the tune follows the verse/chorus structure, but P-White changes things up a bit, staggering the length of the verses, which works well. Because of this, the song doesn't come across as just another hip hop tune. This innovation allows the melody to avoid the pitfall of low-level, broad-spectrum input (pattern recognition) that befalls so many hip hop tunes.
Good stuff! P-White is to be congratulated on making his music sui generis, while maintaining a sound that appeals to everyone.
P-White's voice deserves a little extra attention. It's strong and deep, and he eschews injecting gratuitous falsettos, which I really like. He phrases and rhymes with aplomb, making the lyrics stand out. And there's an excellent hook – "lean all your body on me" – that makes singing along pretty much mandatory.
The video shows a young man and his girlfriend spending the day together in London. They saunter through boutique shops, malls, sidewalk vendors and take in some of London's more famous sights. As they make their way around the city, it's obvious they are growing closer and falling in love. Every so often, the camera cuts to the young man walking around the city by himself. Without his female companion he is at loose ends and unfocused. When he is with her, his life sparkles, and his old life seems remote, drab and colorless. In other words, love provides a sense of imminence.
I really enjoyed the video, which portrays the significance of love and human relationships.
P-White has it going on! "Save You" is a dope song, a great follow-up to his single "Superman." "Save You" is creative, original and contagious. If this single doesn't him put on the international music map, there's something wrong with the map. I can't wait until P-White drops a full album.
Find out more about Lloyd P-White here.
REAL LIFE. REAL NEWS. REAL VOICES.
Help us tell more of the stories that matter from voices that too often remain unheard.
This post was published on the now-closed HuffPost Contributor platform. Contributors control their own work and posted freely to our site. If you need to flag this entry as abusive,
send us an email
.