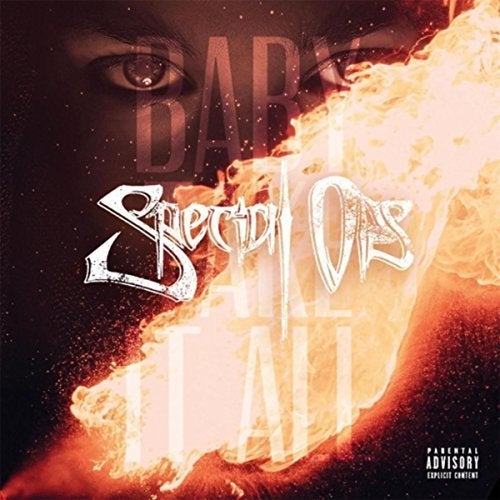 "Yeah, yeah, yeah, yeah. I like it loud." That's the way "Baby Take It All" begins. It's the latest single by Special Ops, the hard rocking band out of Montreal. And like Special Ops, the video kicks ass, gives no quarter and takes no prisoners. Good stuff!
Special Ops is made up of: Waldo Thornhill – Bass; Pat Kadaver – Drums, "the man in the pocket." Weka BW - Lead Guitar; A. K. Johnson – Guitar & Vocals. And each and every member of the band knows his way around his instrument. Put simply, these guys tear it up.
Johnson has a factor five voice. One of those voices that sounds like a large-scale gamma emitter spewing forth growling, rasping radioactive sonic particles that shred and flay eardrums. And the guy on lead axe, Weka BW, makes it his priority to shred anything that Johnson might have missed. In other words, Special Ops is tight, phase-locked, and rough and ready.
Stylistically, the band is tagged as alternative rock, but it goes way beyond simple alt rock. There are elements of nu metal and heavy metal in their sound, along with punk influences and even some thrash metal in there.
"Baby Take It All" starts off with a pulsating guitar and then the rest of the band enters, with Kadaver smashing the bejesus out of his drums and Thornhill's slick bass. Johnson's vocals kick in sounding like a vertical gravity well, edgy and strong. The melody pulses with grinding energy that's visceral; the bridge thrums with power chords and the chorus rides cogently on the background vocals: "Yeah, yeah, yeah, yeah."
Weka BW's guitar solo is a cascade of frothy fractals that cut through the air with a gorgeously, nasty tightness that leaves you shivering with delight. The man can play his axe!
The video starts out with a sexy, scantily clad stripper writing "take it all" on a mirror in lipstick. Then she goes out onto the stage and puts on a show for the patrons. As she gyrates and postures, the patrons bombard her with money. Soon, she has it all. From there, she travels to a high-stakes poker game, where once again, she takes it all, cash, watches, rings and a new car. She drives off into the night in the new car with a pile of money. She parks the car and douses it in gas. Then, after lighting her cigarette, she tosses the match on the car.
Special Ops has it going on! "Baby Take It All" is real rock and roll: raw, arrogant and in your face. This is a great song and an excellent video. I like it!
Find out more about Special Ops here.
Calling all HuffPost superfans!
Sign up for membership to become a founding member and help shape HuffPost's next chapter
This post was published on the now-closed HuffPost Contributor platform. Contributors control their own work and posted freely to our site. If you need to flag this entry as abusive,
send us an email
.