 A Missouri man scheduled to be executed next week wants his death videotaped, in an effort to prove that an existing health condition will cause him to die "a torturous death," his lawyers say.
Mr. Bucklew seeks this Order so he can preserve vital evidence of the events occurring during his execution. His head, neck, throat and brain are filled with clumps of weak, malformed blood vessels that could rupture, causing coughing, choking and suffocation, or impairing the circulation of the lethal drug, causing a prolonged and excruciating execution while he struggles for air. Mr. Bucklew seeks to document these events.
Meanwhile, the state of Missouri -- like Oklahoma -- won't reveal where it got its lethal drug cocktail. The state used to publish where it obtained its lethal injection drugs up until last year, when European restrictions led to a shortage.
Bucklew's attorneys also want the recording in case Bucklew survives the execution and needs evidence to bar another execution attempt.
"Until the botched execution in Oklahoma of Mr. Lockett, the possibility of a prisoner surviving an execution seemed perhaps remote. Now, the possibility of a failed execution is plain," the motion states, according to Mother Jones.
Death by lethal injection would be cruel and unusual punishment in violation of the U.S. Constitution, Bucklew's lawsuit states. A spokesmen for the Missouri Department of Corrections had no comment.
Bucklew was sentenced to death for kidnapping and raping his ex-girlfriend, and then murdering her new partner.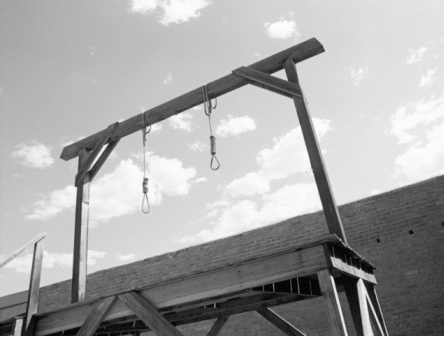 A History Of Capital Punishment In Texas