Uwe Mauch has called Vienna "home" for more than 30 years. The 52-year-old Austrian journalist and writer lives in a subsidized apartment in the north of the European city, in one of the many low-cost housing complexes built around leafy courtyards by the municipal government.
Mauch pays 300 euros, or the equivalent of $350, a month in rent for his one-bedroom apartment ― only 10 percent of his income.
"It's great ― I'm really happy living here," he says. "I like all the green space right outside my window. When people from other countries visit, they can't believe it's so nice and also so cheap."
With its affordable and attractive places to live, the Austrian capital is fast becoming the international gold standard when it comes to public housing, or what Europeans call "social housing" ― in Vienna's case, government-subsidized housing rented out by the municipality or nonprofit housing associations. Unlike America's public housing projects, which remain unloved and underfunded, the city's schemes are generally held to be at the forefront not only of progressive planning policy but also of sustainable design.
One "car-free" housing project in the Floridsdorf district where Mauch lives, for example, uses the space usually reserved for car parking for a bicycle repair shop, play areas for children and some car-sharing bays. A publicly subsidized experimental development in Oberlaa in south Vienna heats homes using waste thermal water from local hot springs and recycles rainwater to flush toilets and irrigate gardens.
Social housing in Vienna has been widespread since the 1920s when the post-war municipality, led by the Social Democrats, began building high-density estates all over the city ― typically six- to eight-story apartment blocks with communal green spaces. Today, anyone earning up to $53,225 a year after taxes is eligible to apply for a subsidized apartment in Vienna in a country where the median gross annual income is about $31,500.
According to the municipality, 62 percent of Vienna's citizens currently live in social housing. Here, rents are regulated and tenants' rights are strongly protected. In contrast, less than 1 percent of America's population lives in public housing, which is limited to low-income families, the elderly and people with disabilities.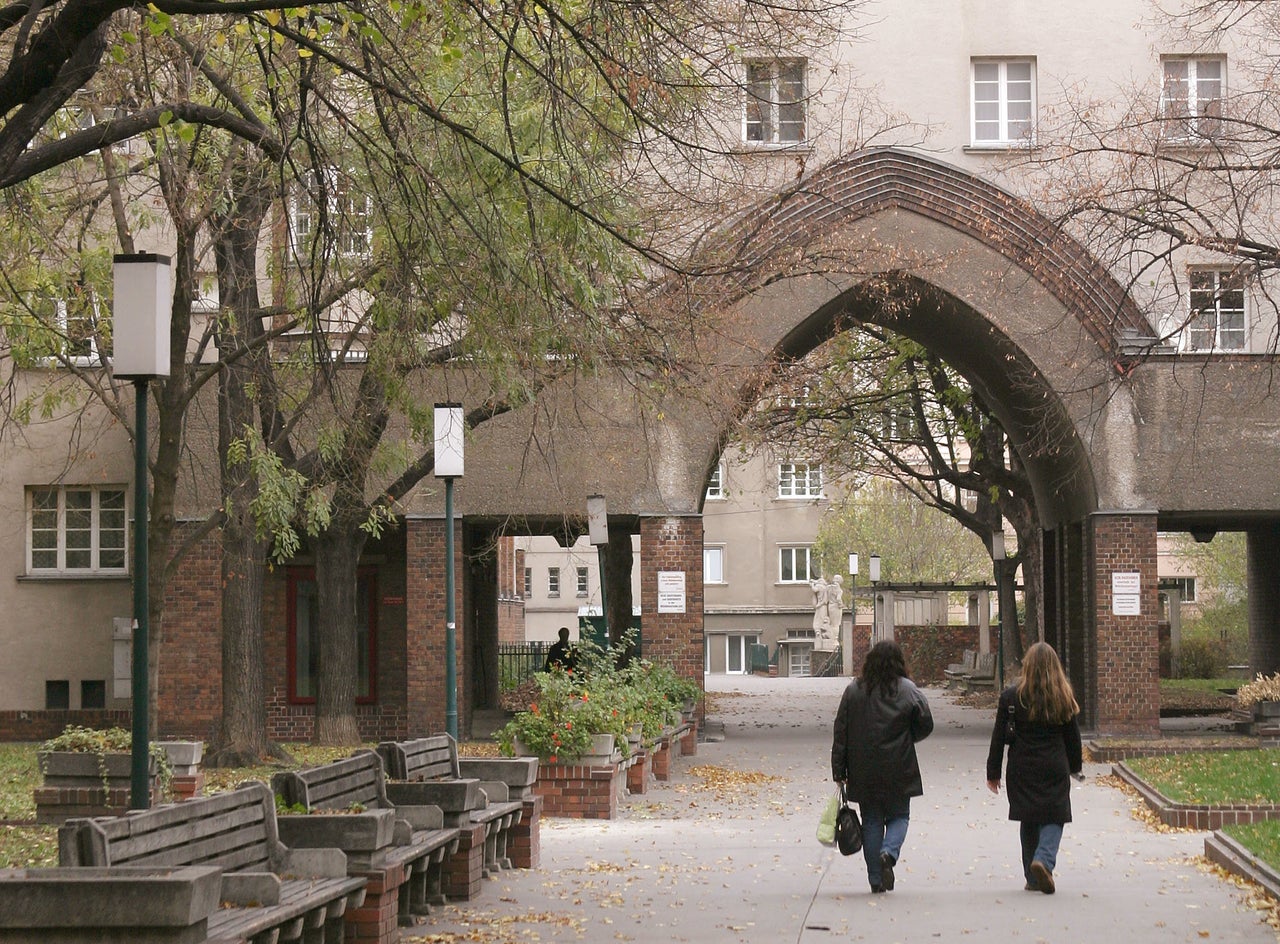 Kathrin Gaál, Vienna's councillor for housing, says social housing is aimed at both people with low incomes and "a broad middle class" in the city. "What makes Vienna unique is that you cannot tell how much someone earns simply by looking at their home address," Gaál explains.
Eugene Quinn, who leads guided walks around some of the housing projects and other parts of Vienna, moved from London to the Austrian capital nine years ago. He talks fondly of the city's courtyard "grill parties" at which social housing residents get to know one another.
"People here are used to the communal spaces of the social housing estates and are very comfortable living next to someone from a different background," Quinn says. "And because people are not crushed by their rents like in other major cities, they have a bit more time to be creative, to study, to get involved in community work."
Vienna's positive impact on its citizens hasn't gone unnoticed. Earlier this year, the city was judged to offer the best quality of life of any city in the world for the ninth year in a row.
In fact, the extent of Vienna's subsidized housing makes it one of the most affordable major cities in the world. According to the GBV, the average monthly rent paid by those living in government-subsidized housing is $470 for city council tenants and $600 for housing association tenants, with monthly assistance payments available to those struggling to meet housing costs. On average, tenants in Vienna spend 27 percent of their income on rent.
In contrast, a StreetEasy study found that the median asking rent in New York City was expected to reach $2,700 in 2015, amounting to 58.4 percent of median income in the city.
Social housing is a valued priority across Austria, funded by income tax, corporate tax and a housing-specific contribution made by all employed citizens. According to Councillor Gaál, Vienna's annual housing budget ― which is spent refurbishing older apartments in the city as well as building new social housing projects ― amounts to $700 million with $530 million coming from the national government.
Bauer says about one-third of the 13,000 new apartments built in Vienna each year are funded by the government and commissioned by the housing associations.
"Social housing is very popular," she says. "There are a lot of young people who want to become housing association tenants, even if they have to wait on a list for a couple of years before they can get something. The city is growing, so the challenge now is building enough affordable housing and maintaining the quality that has made it so popular."
The developers' competition process introduced in the 1990s means architects, lawyers and other housing experts sit on the panels judging bids to build new social housing complexes, ensuring developers vie with each other to offer high-quality, energy-efficient homes.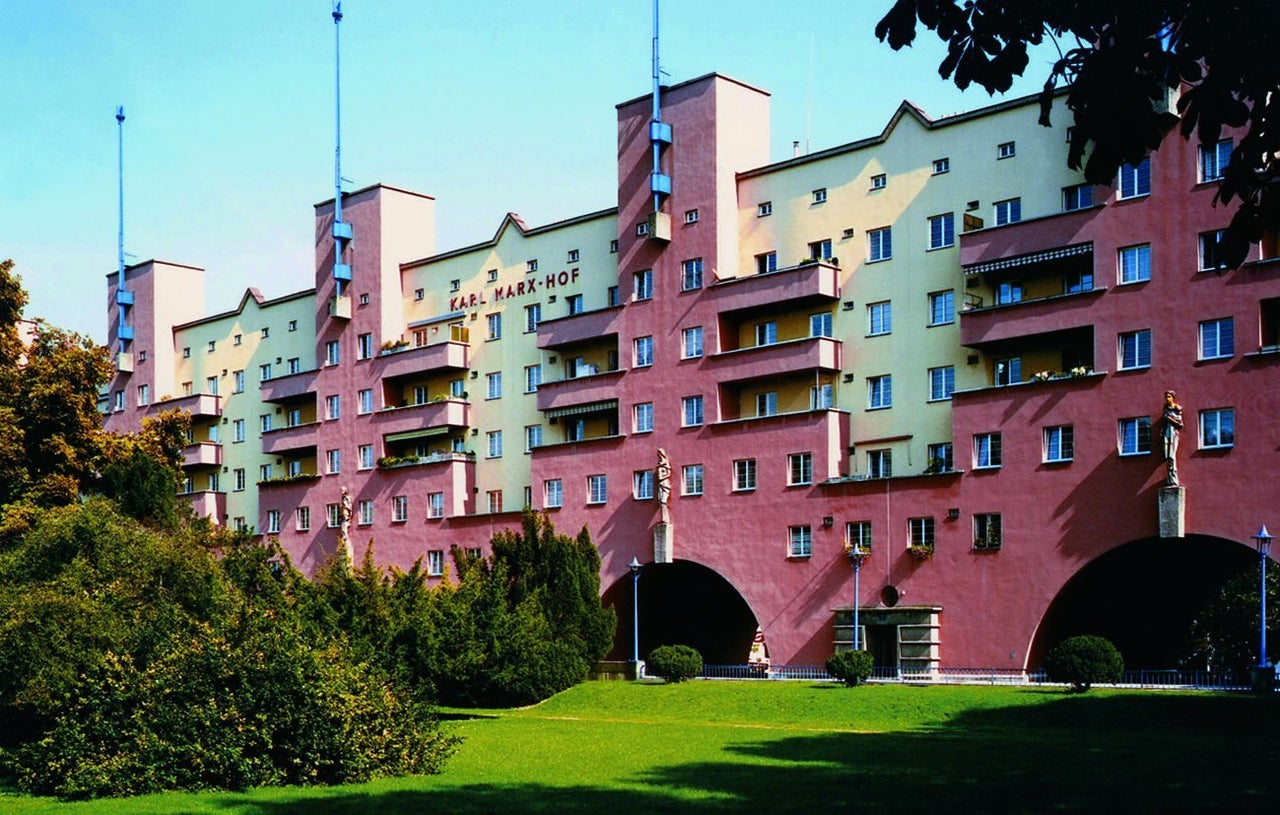 While Vienna may be an example of how to do public housing better, Austria has not been immune to fears about an influx of refugees benefiting from government assistance in recent years. The country elected a right-wing coalition government in December, and rhetoric about immigrants putting pressure on public resources has grown even in its cosmopolitan capital city.
"There is a still a strong idea here that public housing is something for everybody," says Andreas Rumpfhuber, a Viennese architect. "But we have similar problems to other countries. We have right-wing populists talking about whether refugees deserve public housing. So there are still dangers ahead for the [Vienna] model."
Trouble in paradise, perhaps, but the contrast between Austria and America remains stark.
In the U.S., the public housing sector has been left to languish, denigrated as the accommodation of last resort. On a recent trip to Columbus, Ohio, Housing and Urban Development Secretary Ben Carson talked about making sure life in the projects wasn't so "comfortable" that it encouraged dependency on the state.
In Vienna, people remain proud of the city's accomplishments in publicly subsidized housing.
"We have an old idea here that not only rich people should live in good conditions," says Mauch, who cannot imagine ever living anywhere but Vienna. "It's an important idea and we should hold onto it."
For more content and to be part of the "This New World" community, follow our Facebook page.
HuffPost's "This New World" series is funded by Partners for a New Economy and the Kendeda Fund. All content is editorially independent, with no influence or input from the foundations. If you have an idea or tip for the editorial series, send an email to thisnewworld@huffpost.com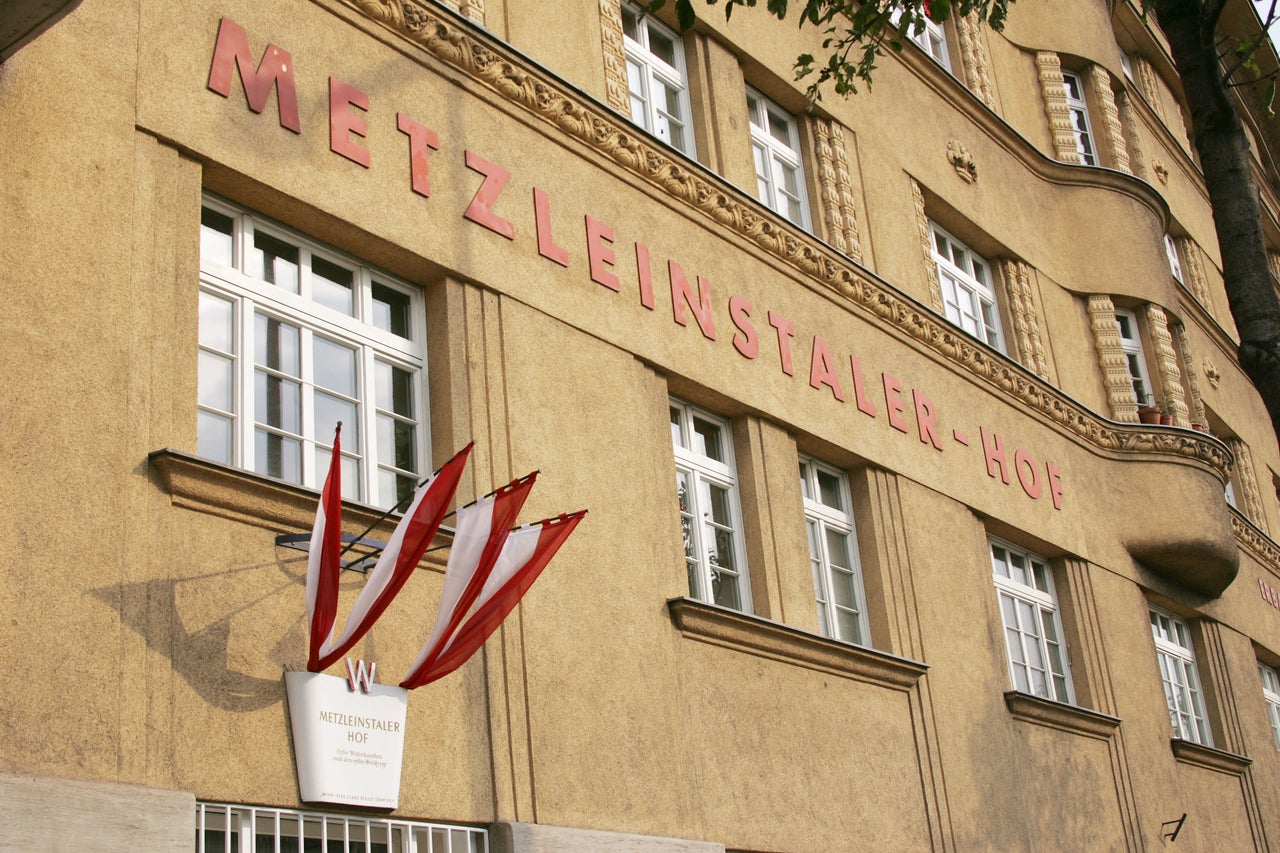 Popular in the Community