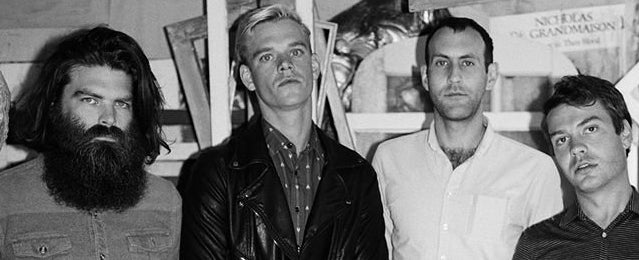 In April of this year, the band Viet Cong finally changed their name, choosing the far more innocuous Preoccupations as their new moniker. This followed a long period of controversy, with regular protests outside shows that weren't canceled due to the group's name.
The name "Viet Cong" originated with the guerrilla fighting force that fought against South Vietnamese and American troops during the Vietnam War, and acted out humanitarian atrocities against Vietnamese civilians. The band certainly didn't support the actions of the Viet Cong, but also didn't do a great job denying the connection. 
As Pitchfork surfaced in a piece about the controversy, lead singer Matt Flegel told Impose Magazine in 2014 that the name came from their drummer, Mike Wallace, as well as "from us being teenagers and watching movies." Flegel went on to explain, "The Viet Cong were always the bad asses in movies. We are getting a lot of shit for the band name ― it's fairly controversial. I've looked into it a bit more since then, but I didn't really know the history of it. [The Viet Cong] did terrible things, but so did the American military."
Now, with their first album as Preoccupations coming in September, Flegel spoke with The Huffington Post about what convinced him to change the name. 
Flegel claims that when the band decided upon Viet Cong, they did a bit of research into the fighting force "and figured that [the band] would get some negative attention for it." They just didn't realize how much. 
"We thought we would be getting shit from like, Americans, which turned out not to be the case," Flegel told HuffPost. "Like, Americans who fought in the war, but it turned out it was the refugees who were taking offense to it."
Vietnamese protesters picketed shows during Viet Cong's tour for their self-titled debut. As that album received much critical acclaim from publications such as NME and Stereogum, the shows were popular. Flegel felt as if the protesters made the controversy feel more real to him.
"[If] it's an online controversy, yeah whatever, that means nothing to me," said the singer. "I'm not on Twitter, Facebook or anything. But if it's going to be people actually coming to your shows with picket signs and megaphones and you're face to face with them it's a real thing. It's totally good and positive and it's actually helpful, it's useful. It's a useful protest."
Flegel insisted that he wanted to change the name in early 2015, as the band was releasing their self-titled record and before any shows were canceled. Per his recollection, he proposed the name change to the other band members in London's Heathrow Airport in early February. "No one was really super into fighting for this [name], I don't think," said Flegel. "None of us have punk rock ideals that we're trying to uphold or anything like that."
But, the group decided they weren't going to switch names "halfway through an album cycle with an album that's self-titled," and so, despite the controversy, they played through the rest of the year.
"In the meantime, we definitely dealt with a lot of people who were angry and upset and offended," said Flegel. "We definitely learned a lot doing that. I've had conversations with people of the Vietnamese community. It's definitely eye-opening."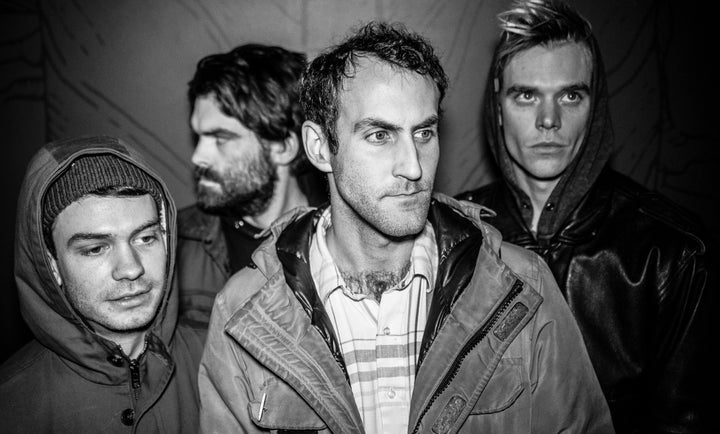 Essentially, the band decided the name simply wasn't worth the fight. "The name of the band doesn't affect the sounds coming out of the speakers for us," said Flegel. "I understand that's what people want to talk about. It's a bit of a story in an otherwise mundane sort of industry, I guess. But we're really just playing music and that's it. We're definitely not politicians."
On June 13, Flegel and Preoccupations released their first single under the new band name. Pitchfork praised "Anxiety," giving the song a "Best New Track" distinction. Flegel admitted he's excited that they were able to still get critical attention even with that new moniker.
"It's great, it makes it much easier to keep doing what we're doing if people are into it," he said. "If people weren't into it, I think we'd probably still keep doing what we're doing."
Flegel added with a laugh, "We'd just be disheartened all the time."
The Huffington Post receives a percentage from the purchase of tickets bought via a link on this page.
REAL LIFE. REAL NEWS. REAL VOICES.
Help us tell more of the stories that matter from voices that too often remain unheard.
BEFORE YOU GO
PHOTO GALLERY
14 Music Documentaries Worth A Watch