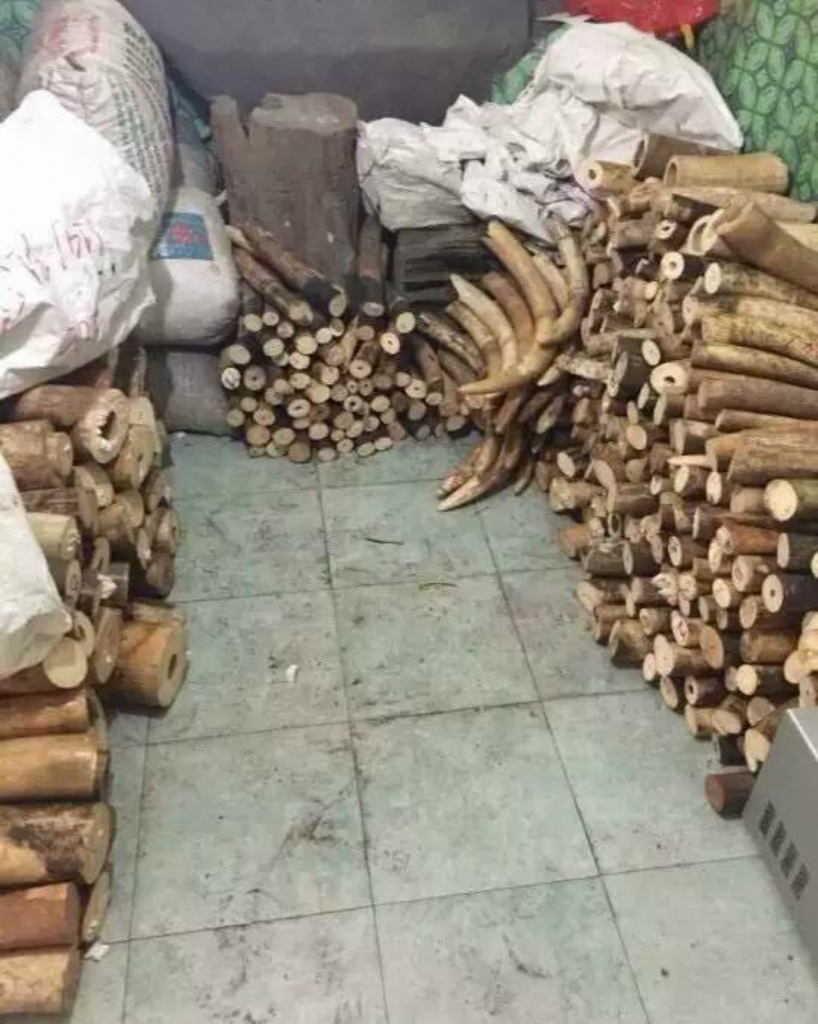 The government of Viet Nam has announced plans to destroy two tons of ivory and 70kgs of rhino horn, seized from illegal traders, on Saturday 12 November 2016. While this sounds like a good idea – after all, it seems to show that Viet Nam is taking a stand against illegal ivory, in fact the event is largely symbolic in a country where wildlife traffickers are allowed to conduct their business on a grand scale and with complete impunity.
Viet Nam is under increasing international pressure to take action regarding its unenviable position as a global hub for illegal trade in endangered species. The proposed ivory / rhino horn destruction will take place days before the Wildlife Justice Commission holds a Public Hearing on our Nhi Khe, Viet Nam investigation, and before the international wildlife community attends the IWT Conference in Hanoi.
Over the past month, Vietnamese authorities have been vocal about a number of seizures – but notably there have been no meaningful arrests – in a bid to be seen to be taking action.
Unfortunately, this is a hollow gesture. To date, the Vietnamese government has not taken any significant action to stem the illegal wildlife trade. Wildlife traffickers are very seldom arrested, arrests are rarely followed by successful prosecutions, and kingpin level traffickers enjoy impunity.
Our investigation provided over 5,000 pages of evidence, establishing systematic violations of the Viet Nam penal code and wildlife legislation, and providing details on a criminal network of 51 individuals centered in Nhi Khe, a village south of Hanoi. Our evidence included strong indications of government complicity.
We have offered our help to Vietnamese authorities with this investigation, and continue to do so. We have given them a platform to highlight any significant law enforcement action they might have taken, which we were unaware of, during the Public Hearing. But our offers have sadly fallen on deaf ears. The destruction of this ivory and rhino horn raises more questions than answers.
For example, have there been any criminal investigations following the several ivory seizures that have taken place in Viet Nam and, if so, was anyone held accountable? What proportion of the total ivory stockpile has been DNA tested to help identify where it originated? Has the forensic examination of these items been completed? Why are they only destroying two tons out of an estimated stockpile of 20+ tons? Will the ivory be inventoried by external auditors before being burned, in order to avoid the possibility that parts of it could be sold back into trade?
So, while we applaud the destruction of ivory and rhino horn, the answers to these questions are needed to understand the whole story. We are not alone in asking these questions. Tom Milliken, TRAFFIC's expert on the ivory trade says: "TRAFFIC urges Viet Nam to carry out its obligations under CITES and ensure the ivory in these large-scale seizures is forensically examined so that every lead can be followed up – such action is essential both to support the international efforts to end wildlife crime and for Viet Nam's national dignity".
The Viet Nam Public Hearing (14 & 15 November 2016) will also be available to watch on livestream, with simultaneous Vietnamese translation.
REAL LIFE. REAL NEWS. REAL VOICES.
Help us tell more of the stories that matter from voices that too often remain unheard.
This post was published on the now-closed HuffPost Contributor platform. Contributors control their own work and posted freely to our site. If you need to flag this entry as abusive,
send us an email
.