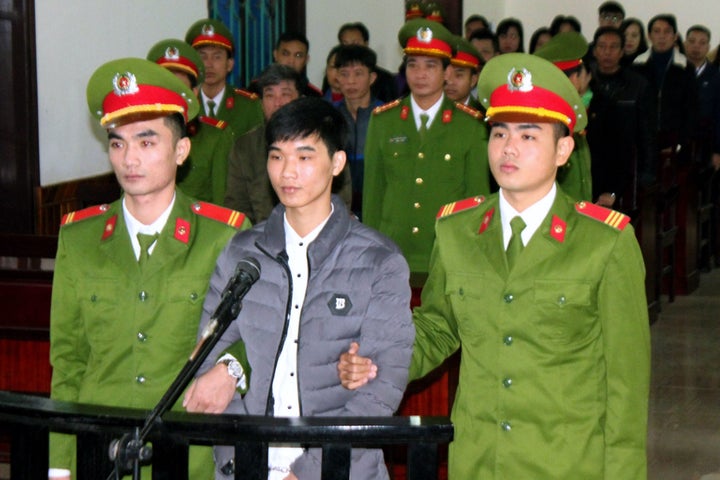 A Vietnamese court has sentenced an environmental activist to time behind bars in what rights groups have described as the country's ongoing campaign against activism and free speech,
Hoa's trial, "unexpectedly" rescheduled at the last minute, was brief and closed to the public, according to reports. The activist, who had been a regular contributor to Radio Free Asia, did not have an attorney.
Reporters Without Borders, which has launched a #StopTheCrackdownVN campaign to draw attention to Vietnam's violations of press freedom, condemned Hoa's sentence as "totally disproportionate."
"Not even his family was warned that this trial was going to take place," Daniel Bastard, head of the organization's Asia-Pacific desk, said in a statement. "Such drastic action confirms the intransigence of Vietnam's refusal to tolerate any reporting freedom."
Human Rights Watch also lambasted the verdict, with Phil Robertson, deputy director of the organization's Asia division, calling Hoa's sentence an example of "how profoundly the government's paranoid desire to maintain political control trumps notions of justice and human rights."
"How else can one explain that executives of an international firm that poisoned the ocean, ruining the coastal economy in four provinces, are free to go about their business while this idealistic young journalist is heading to prison for helping expose their misdeeds?" Robertson told The New York Times.
Hoa's punishment comes just months after another environmental activist and prominent Vietnamese blogger, Nguyen Ngoc Nhu Quynh (better known by her pen name Mother Mushroom), was sentenced to 10 years in prison — also for publishing "propaganda against the state."
Like Hoa, Quynh had written critically about the steel mill spill, which occurred when the plant flushed cyanide and other chemicals through its new wastewater discharge system. The spill affected 120 miles of Vietnam's coastline and the livelihoods of thousands of fishermen. It killed an estimated 115 tons of fish, reported Radio Free Asia, and has been blamed for sickening local communities.
A 32-year-old woman told the Times last year that she suffered from vomiting, diarrhea and dizziness after eating fish poisoned by the spill.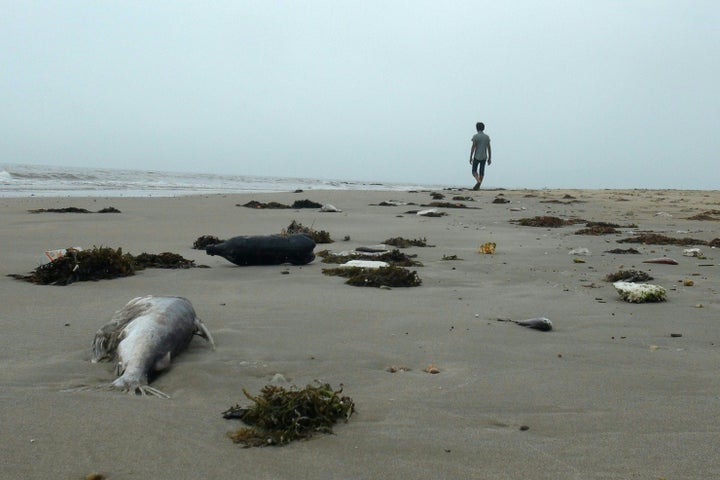 The disaster prompted widespread protests — a rarity in tightly controlled Vietnam. Hoa had covered some of these protests, often taking drone footage of demonstrations and sharing it on social media, according to Reporters Without Borders.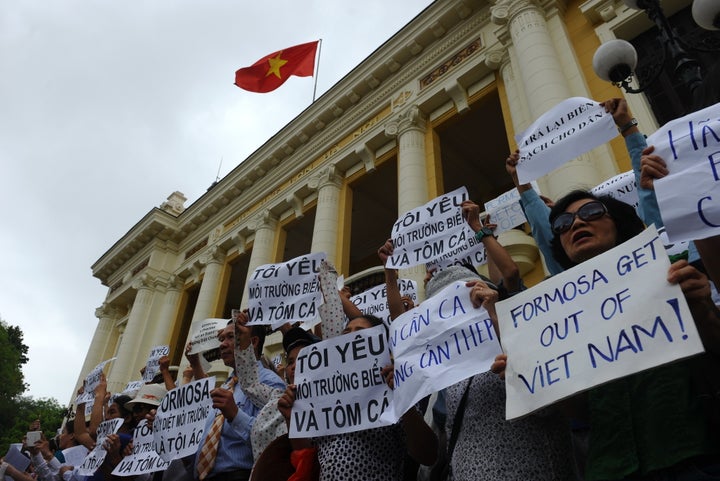 On Monday, a well-known rights lawyer who had represented Quynh said the Bar Federation in his province had revoked his law licence just days before the activist's appeal hearing on Nov. 30.
"The government does not want me to work as a lawyer anymore because I have been defending poor people, people who were unjustly charged ... cases that are sensitive in Vietnam," Vo An Don told Reuters.
Related
Popular in the Community