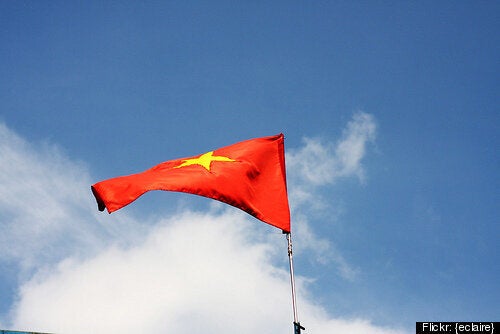 A small article appeared on the bottom of a right-hand inside page of USA Today this week with the headline "VA May Ease Rules for Vietnam Vets." The story, acknowledged as first reported by the New York Times, was short and required further research to understand. What it boils down to is that three new medical conditions may gain presumptive status as to their causal relationship to Agent Orange exposure in Vietnam. These conditions, Parkinson's disease, ischemic heart disease, and B cell leukemias will join an existing list already presumed to be caused by Agent Orange exposure including prostate cancer, respiratory cancers, soft tissue sarcomas, Hodgkin's disease, multiple myeloma, and non-Hodgkin's lymphoma.
Secretary of Veterans Affairs Eric Shinseki was quoted as saying, "Since my confirmation as Secretary, I've often asked why, 40 years after Agent Orange was last used in Vietnam, we're still trying to determine the health consequences to our veterans who served in the combat theatre. Veterans who endure a host of health problems deserve timely decisions." Indeed, and with due respect, Secretary Shinseki.
I spent twenty years working with Vietnam combat veterans as a result of two years of intense research for my first film, Home of the Brave. I received hundreds of letters and phone calls from Vietnam veterans who were willing to tell their stories, mostly for the first time, for this work. The stories were so disturbing, reflecting the Post Traumatic Stress Disorder (PTSD) of their tellers, that I experienced PTSD symptoms myself from continuing exposure to their trauma, and actually underwent treatment at my local Vet Center in order to complete the project. The film was used as an education and therapy tool in schools, family counseling centers and veteran treatment facilities and also aired on PBS.
Later I served as President of Operation Freedom Bird for many years, accompanying fifty hand-selected veterans in PTSD related treatment at the VA and their counselors to the Vietnam Veterans Memorial (the Wall) in Washington, D.C. each Veteran's Day. A difficult but ultimately healing experience of sharing, bonding, confronting and remembering, the Vet Center counseling staff believes that the participants may receive as much as four years worth of therapy in those few short days.
My memories of the trips are powerful and unforgettable. Standing in front of black granite in the dead of night in the cold November air, I watched as the men first reached out to touch the names of those whose stories were linked to their own and listened as they began to tell those stories that had been bottled up inside for so many years. We took veterans to the Wall who were very sick, some with the "presumptive diseases," and, in some cases, later attended their funerals. At our end-of-day sessions each evening, counselors gently guided the discussion away from anger and frustration with the VA and its delays and denials, instead focusing on healing and renewal.
Throughout my work on the film, and in all my years with Operation Freedom Bird, I never met a Vietnam combat veteran who said that combat was worse than the treatment received at the hands of the American people upon returning home. Being rejected and spurned by their own country was a violation of a sacred trust, often setting their PTSD in stone. When their physical issues began to intensify, and the frustrating struggle increased to prove that Agent Orange caused or contributed to their cancers, their children's birth defects, and other serious ailments, rejection of benefits and related care by the Veterans Administration sent them further into depression and despair. Families broke up and lives were shattered. Many veterans, due to both the physical and emotional toll of their service, did not survive.
While we were shooting the film over a three day period, we shared lunch with the camera crew. Deeply moved by working on this intense and raw material with the cast of real Vietnam veterans, the head cameraman addressed us all for the first time on the final production day. He was 10 years old when his brother was killed in Vietnam. His parents were so ashamed of his service that they put all his personal effects as well as all family photos and reminders of his life in boxes in the attic, as though he never existed, his brother said. After having the privilege of working on Home of the Brave with the veterans, he said he would take his summer vacation that year, go home to Iowa, and get his brother out of the attic.
The Vietnam combat veterans I know are loyal, dear friends who once guided me through my own close encounter with death as a high risk cancer patient. They taught me how to stare down death without looking away and worry about survivor's guilt later. They taught me how to think of chemotherapy as my army of foot soldiers and the loss of my hair to be the result of friendly fire, good fast growing cells accidentally killed by the chemicals. A bear hug from a Vietnam combat vet often held twice the healing power of any medicine. They were there when I needed them most to support and encourage. I am heartbroken that we, as a society, haven't been there for them when they needed us the most.
Being an eye witness over the years to the post-war emotional and physical toll of Vietnam service, I can honestly say that I am glad that the Agent Orange presumptive list has been expanded but puzzled by the secretary's comments about veterans deserving "timely decisions." I am afraid it is a little too late for that.
Calling all HuffPost superfans!
Sign up for membership to become a founding member and help shape HuffPost's next chapter