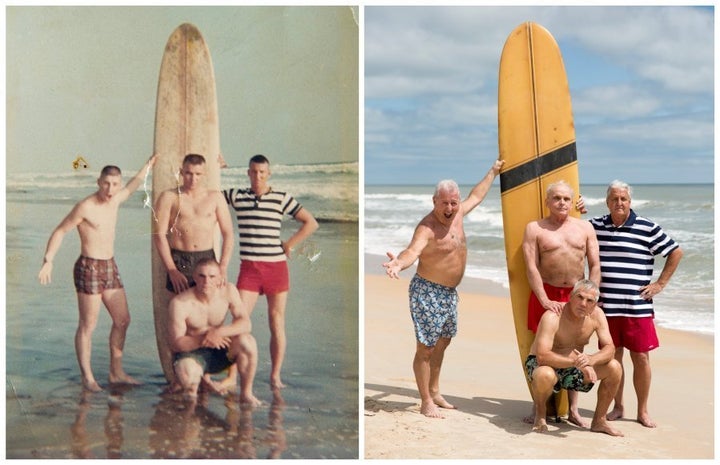 A half century has passed since four U.S. Marines proudly posed for a beachside snap before heading off to the Vietnam War.
But the veterans managed to recapture that youthful exuberance when they recreated the photograph on Saturday.
Bob Falk, 71, Bob DeVenezia, 70, Dennis Puleo and Tom Hanks, both 69, were in their late teens and early 20s when they first stood alongside a yellow longboard at Camp Pendleton in San Diego in 1966.
The quartet became fast friends while preparing themselves for deployment. But they lost contact on return from battle.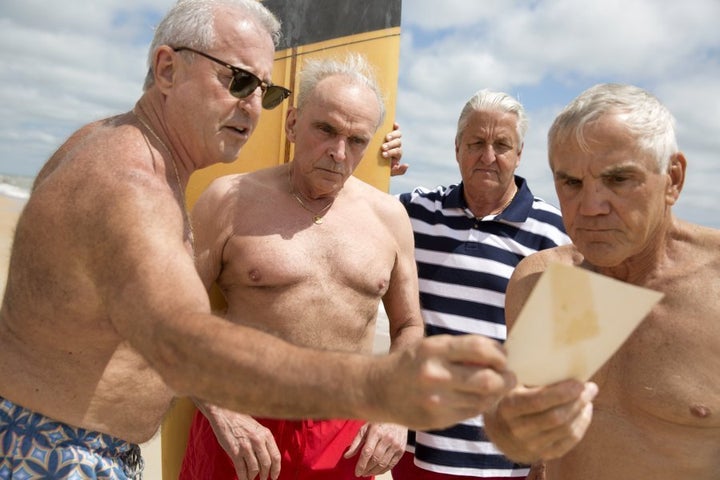 "We just broke up," DeVenezia told the Naples Daily News. "Life is funny like that. I didn't keep in touch with any of them. There was something about the Vietnam War and the negativity we kept hearing."
Through online forums, they gradually all got back in touch and occasionally met up -- but never as a group. That was until Hanks decided to try to recreate the photograph that he found inside an old album.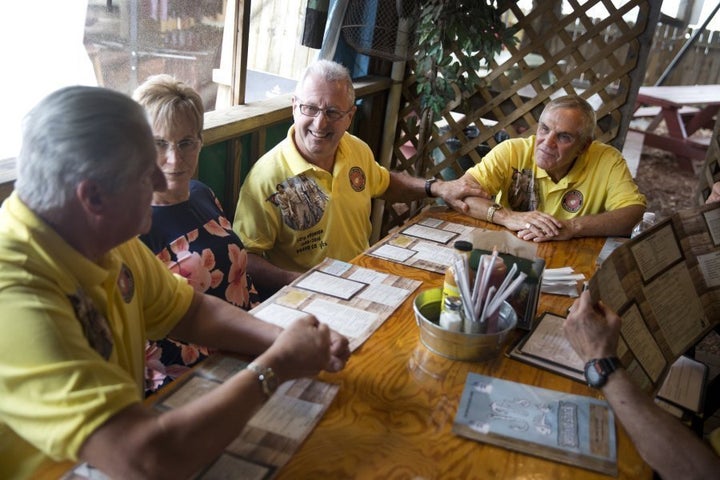 Puleo, who now lives in Orlando, told the Naples Daily News he'd been reluctant to attend the reunion.
"The truth of the fact is, I didn't want to come. I could have said no 12 times," said Puleo, who had once gotten his last rites after a piece of shrapnel pierced through his body.
Before You Go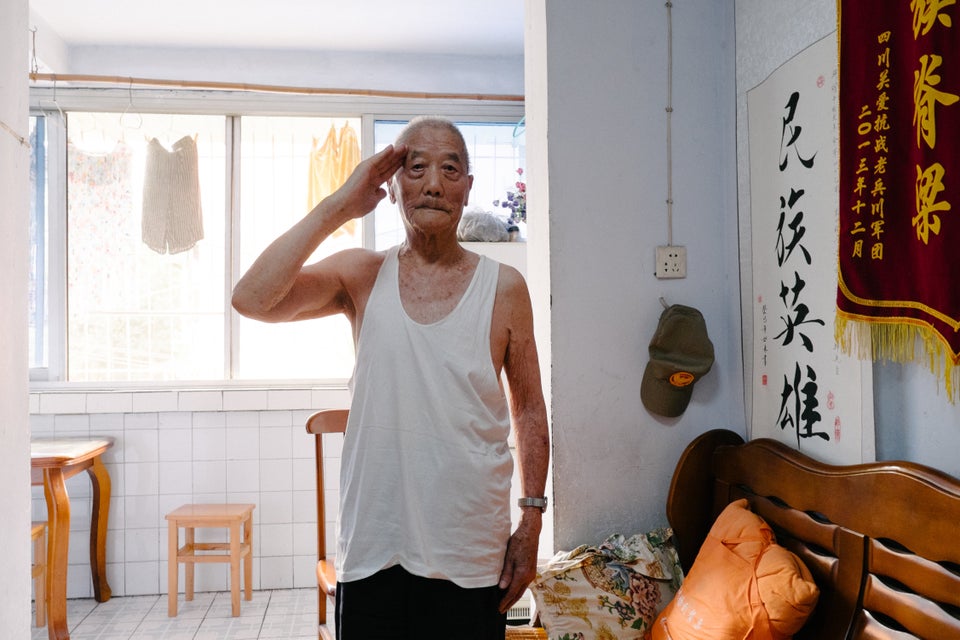 China's WWII Veterans
Popular in the Community