Was this the work of Dark Helmet... or just Vladimir Putin?
Several mysterious metal orbs dubbed "space balls" landed in Vietnam on Saturday morning.
Three orbs were found, including one that landed next to a stream and one found in a garden, ranging in size from nearly 100 pounds to just 9 ounces.
The Vietnamese military closed off the areas to investigate, the website reported.
A preliminary investigation found that the objects were compressed air tanks, possibly from a launch device, VietNamNet Bridge reported. Officials told the website they believe the orbs were made in Russia, but it's not clear if they belonged to the country or were just manufactured there.
One expert said that since the objects were intact, they may have fallen from a relatively low altitude of about 60 miles or less.
"This may be the result of a failed launch of satellite," professor Nguyen Khoa Son of Vietnam's State Space Science and Technology Program told VietNamNet Bridge.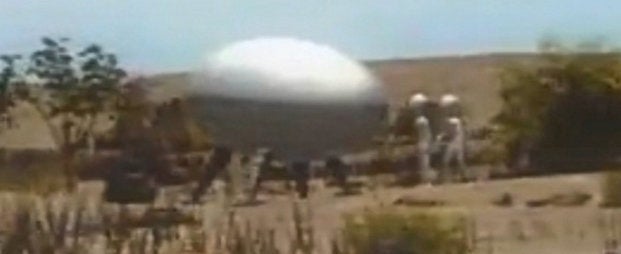 Top 2015 UFO Stories
Related
Popular in the Community