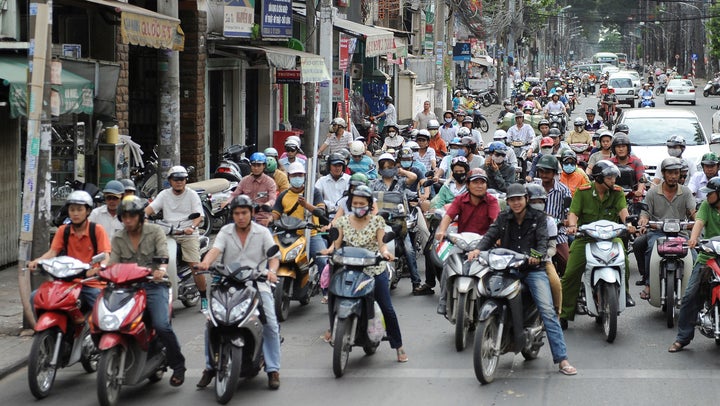 Saigon. January 2, 2018. Every frequent traveler to Vietnam has their favorite memories and colorful images. As the year begins (and as I move on after nearly three months here) I thought I'd share a few of them.
Since I lived in this bustling, vibrant city in the early 1970's, I have come back at least twenty times.
When I first lived here in a rundown old French owned hotel called the Royal on Nguyen Thiep Street in 1970, wartime Saigon including Cholon (Chinese area) had a population of about two million. Refugees from war zones swelled the city by another million by the time I left – one month after the Communist take-over in 1975.
Today (officially renamed Ho Chi Minh City), greater Saigon is home to more than eight million people. Another four to eight million live in the city – unregistered - as migrant construction workers, students, or long term visitors.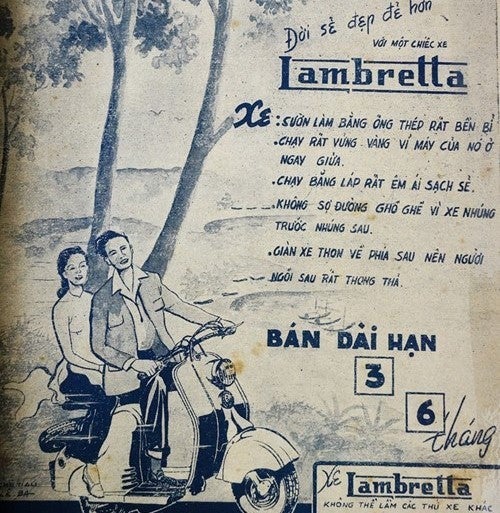 As they did in the 1970's people get around mainly by motorbike. When I first arrived, the streets were populated by Italian Lambrettas and Vespas and French Mobylettes. They were a very fashionable mode of transport especially for young women. The Japanese discovered Vietnam's passion for motorbikes in 1967. Hondas sold like hotcakes. Americans encouraged Vietnamese to develop a consumer society. Some said owning a motorbike would foster a sense of independence. Saigon had virtually no public transportation system.
As of 2016, there were 7.5 million registered motorcycles clogging up Saigon's chaotic streets. And chaotic it is. Accidents are frequent. It wasn't until 2001 that Vietnam enforced a motorcycle helmet law. Today during rush hour walking down the sidewalk is a challenge. Pedestrians compete with motor bikers seeking shortcuts.
In 2014, when I was here, ground was broken for a new Japanese subsidized metro system. Perhaps it might wean Vietnamese off some of those ubiquitous Hondas and Yamahas. Today Saigon is a BIG DIG. Metro construction is everywhere. No one seems to know when the metro will be completed.
Beyond the motorbike – HERE are a few more IMAGES then and now -- separated by more than 40 years.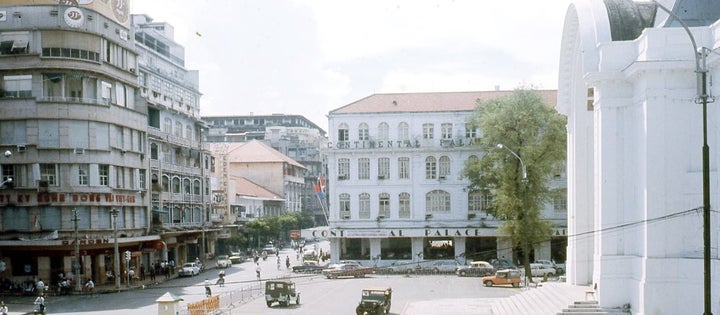 When I lived in Saigon – Lam Son Square was a center of my daily life. The 1948 French built Passage Eden (on left) housed both the Visnews and the NBC News office. After we filed our stories, drinks flowed at the "Continental Shelf" bar. The old Opera House (1900) served as the South Vietnamese National Assembly. I would interview opposition and "third force" politicians at Givral's Café below a sign that said "Garden." There was no garden.
Today a modern 'Union Square' replaces the old French building housing dozens of designer shops. The Continental Palace Hotel has had the "shelf" enclosed. The Opera is back to hosting concerts. I went to one in November celebrating the Russian Revolution. (I think only Vietnamese celebrate that.)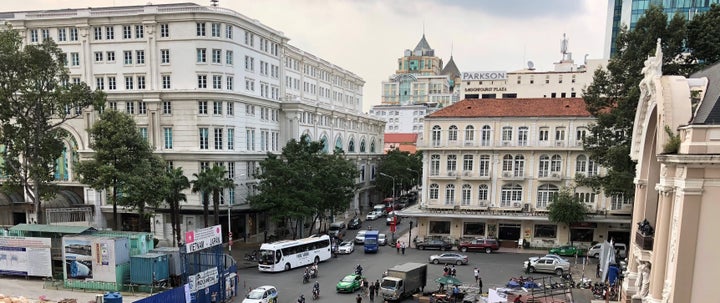 On May 1st 1975, I watched Russian built North Vietnamese tanks turn the corner outside my Hotel Caravelle window. The victorious communist forces were consolidating control of the capital.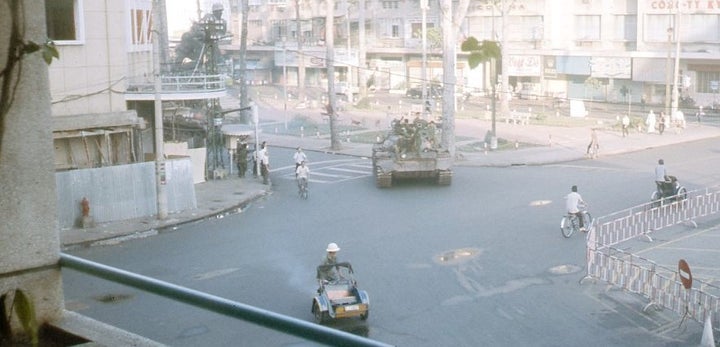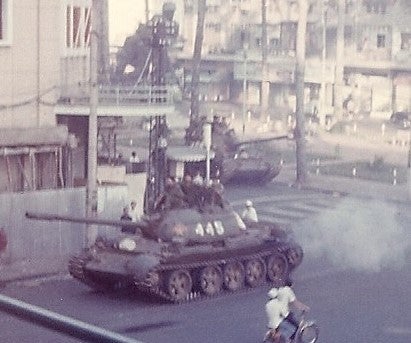 In December 2017, a tourist bus sits along the T-54 Tank route. Nearly 10 million tourists visited Vietnam last year. Beyond the bus – the big Metro dig disrupts the city center. (By the way the statue in the background of South Vietnamese soldiers was torn down soon after the Communist victory during the first weeks of May.)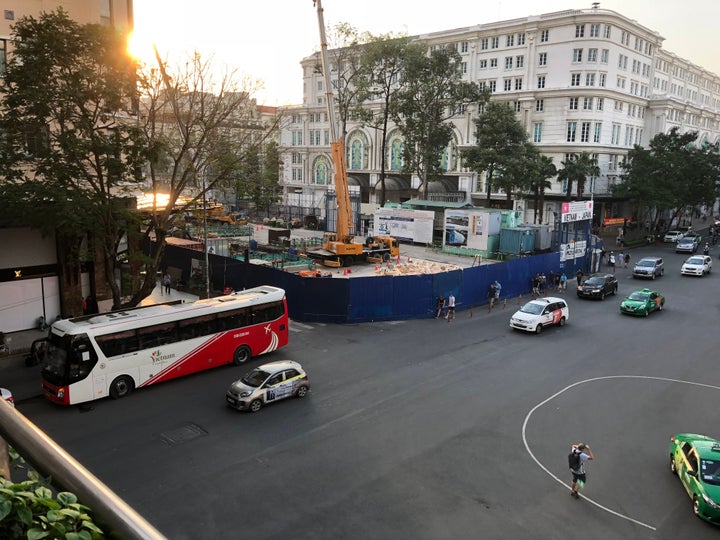 After the communist takeover in 1975, I watched Hanoi troops patrol the streets. Outside my window they hung new flags. The flags changed as the month of May officially produced "re-unification." The blue and red of the southern National Liberation Front (Viet Cong) gave way to the solid red with gold star flag of North Vietnam. Hanoi began to accept the story as fiction that the victory in Vietnam was a southern "popular uprising."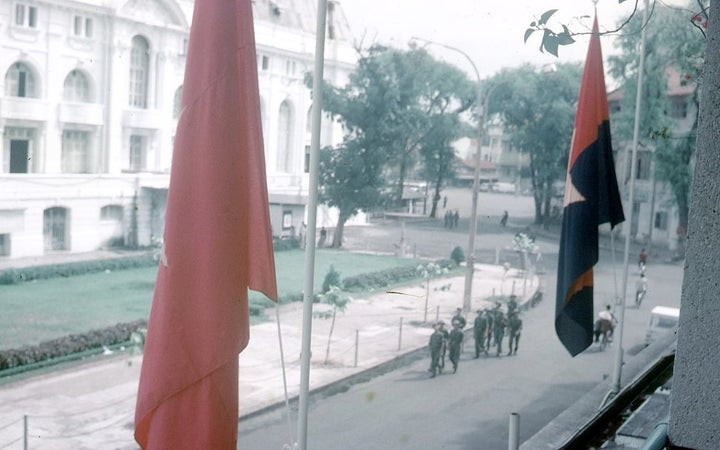 Today - the flags are gone. The dig goes on. Tu Do or "Freedom" Street is now Dong Khoi or "Popular Uprising Street." Saigon constantly changes, grows, and for many prospers.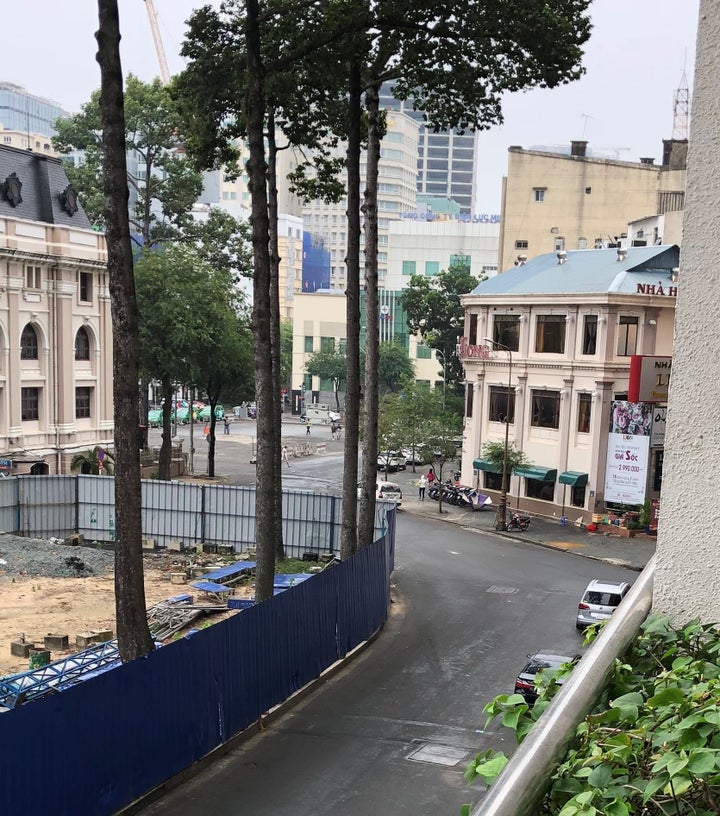 For more scenes of what central Saigon looked like in the old days from 1970-75 see HERE:
Contact Jim Laurie through Twitter at @focusasia
Popular in the Community